Sultana delighted with Aston Ulysses after Wentworth Park win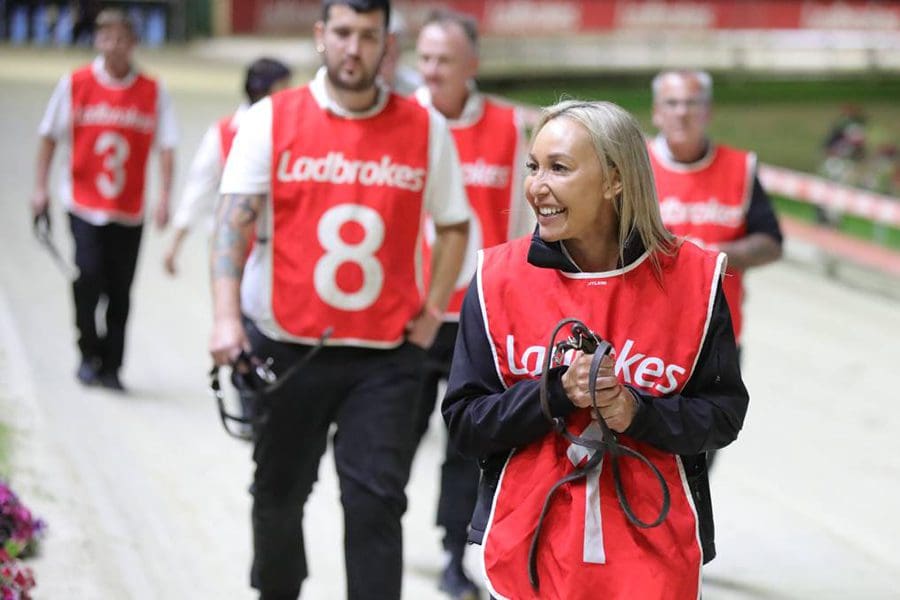 There are still some good chapters to write as part of the story of Aston Ulysses, according to trainer Michelle Sultana, after his impressive Ladbrokes Mistletoe Masters victory at Wentworth Park.
The four-year-old veteran — now with 29 wins from 83 starts — was way too classy on Saturday night, finishing the 520m event in 30.02 seconds and beating runner-up Zipper Rogue by 5 ¾ lengths.
Sent up to Sydney by Paul Abela because there are more masters options available in New South Wales, the evergreen chaser added $10,000 to his prizemoney earnings, which now total almost $220,000.
It was his first start for Sultana, and she was instantly impressed with his ability in the latter stages of his racing career.
"He's always had ability, the dog," she told Australian Racing Greyhound.
"He just probably hasn't had luck with box draws.
"But Paul's done everything he can with the dog.
"He ran 30 dead, so he's running as good as ever."
Ladbrokes Mistletoe Masters replay – Aston Ulysses (1st)
Sultana is delighted to now have Aston Ulysses in her kennels, while praising Greyhound Racing NSW for the amount of masters events it hosts.
"Paul sent him up because they don't really have that many masters races in Melbourne," she said.
"So he has every opportunity now – we have one every week.
"Why not let them run?
"He can go around pretty much every week if he's up to it."
Sultana praised her four-year-old chaser's determination to continue being competitive as he nears 100 starts.
"He's just got that will to keep going," she said.
Sultana has star Sydney jockey Brenton Avdulla in her corner, who owns Fernando Hunter and part-owns Connections.
He also recently bought into promising two-year-old Mister Perfect, who boasts four wins from his first five starts.
He won a fifth-grade race over 520m in an impressive time of 29.67 seconds at Wentworth Park in his last start on December 3, saluting by a stunning 11 ¼ lengths.
Sultana had him aimed for the Queensland Derby, with the heats at Albion Park on December 29.
An injury setback got in the way of those plans, but with his talent at his age, Sultana is prepared to be patient with her young sprinter who blitzed the field from box seven in his last start.
"We were looking forward to the Derby in Queensland with Mister Perfect, but he had a bit of an injury, so we're not going to risk it now," she said.
"He hurt his wrist, so we'll just take it nice and slow."
Similar Greyhound Racing News