Swain steals the show in Gold Cup heats at Wentworth Park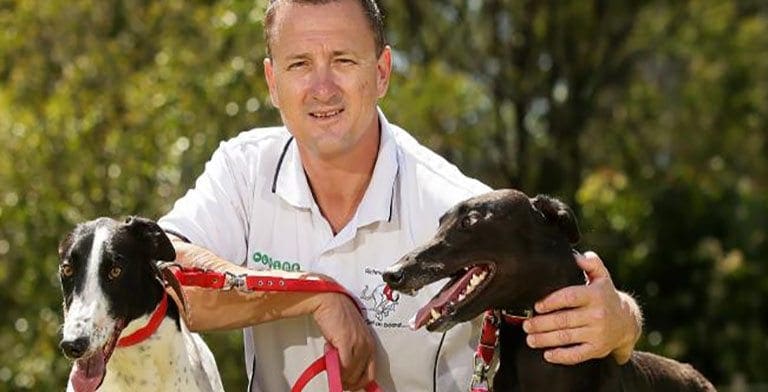 DEAN Swain will be the trainer to beat in next Saturday's Group 3 Gold Cup (720m) final at Wentworth Park after taking out both heats of the $25,000 series on the weekend.
The first qualifier saw Ebby Ripper (box six) start as the heavily supported favourite, but when the lids flew open the brindle bitch found plenty of trouble and was shuffled back through the field.
Meanwhile, left out in front was Miss Foxy Lee which began beautifully from box one for Swain. After jumping straight to the lead it was always going to be a tough task for her opponents to run her down, with Miss Foxy Lee stretching out to defeat Lovelace (box four) by one-and-a-half lengths in 42.20.
Ebby Ripper ran on well to finish third, whilst Woodvale Flyer (box two) will also progress through to the final after finishing fourth for trainer Steve Withers.
A well-bred daughter of Magic Sprite and Cristalle, Miss Foxy Lee has now won 21 of her 52 starts with an additional eight minor placings.
Kennelmate Starza Light (box four) was the punter's elect in the second qualifier and found herself in a beautiful spot in the early stages behind leaders Melissa's Pride (box three) and Gunnadoo Cove (box two).
Past the post on the first occasion, Melissa's Pride was still showing the way, but Starza Light had worked her way into second spot and was only five lengths off the leader.
Down the back the daughter of Barcia Bale and Zsa Zsa began grinding away, railing underneath Melisssa's Pride to take the lead approaching the home turn.
Once out in front Starza Light kicked clear, defeating Jaimandy Hatty (box six) by two-and-a-half lengths in a slick 42.13.
Gunnadoo Cove ran a nice race to finish third, with Obi Kenobi (box seven) booking the final spot in the decider when crossing the line in fourth position.
The final of the Group 3 Gold Cup will be run and won next Saturday night.
2017 Group 3 Wentworth Park Gold Cup – box draw
1 – Gunnadoo Cove
2 – Miss Foxy Lee
3 – Woodvale Flyer
4 – Jaimandy Hatty
5 – Starza Light
6 – Ebby Ripper
7 – Lovelace
8 – Obi Kenobi
Reserves
9 – Starza Smiling
10 – My Boy Brodie
Similar Greyhound Racing News