Token Prince & Chinatown Babe Dominate AGRA Breed Rankings
Legendary Sire Token Prince has a commanding lead in the year to date AGRA Sires Breed Rankings to the end of October 2008. and Chinatwon Babe by virtue of Fallen Zorro and Chinatown Lad has a virtually unassailable lead in the AGRA Dams Breed Rankings.

Listed below are the breeding rankings for October 2008. The ranked positions are determined by a points system applied to group races on a sliding scale of points first to eighth.
Token Prince has maintained his lead and stays on top with 896, next is Bombastic Shiraz who stays in second on 766, from Elite State, Hallucinate, Brett Lee, Where's Pedro, Big Daddy Cool, Primo Uno, Lilli Pilli Lad, and Collision.
The dams remain the same with a few changes Chinatown Babe leads with 52 points from Roxy Reason 38, Go Shoopa 25,Oueen Size 25, Oriental Angel 22, Outrageous Angel 21 then My Chloe Jones 21, Al Fresco 17,Girl Georgina 16, Sutro Star 16, and Deloris 16.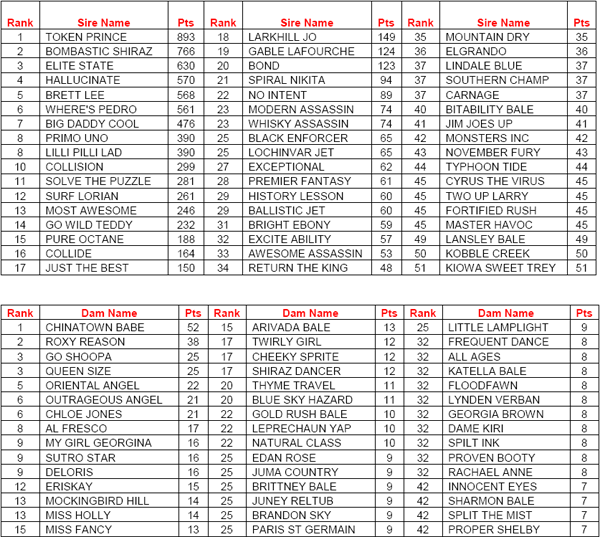 More greyhound news