Victorian greyhound racing strike succeeds – No greyhound racing on Saturday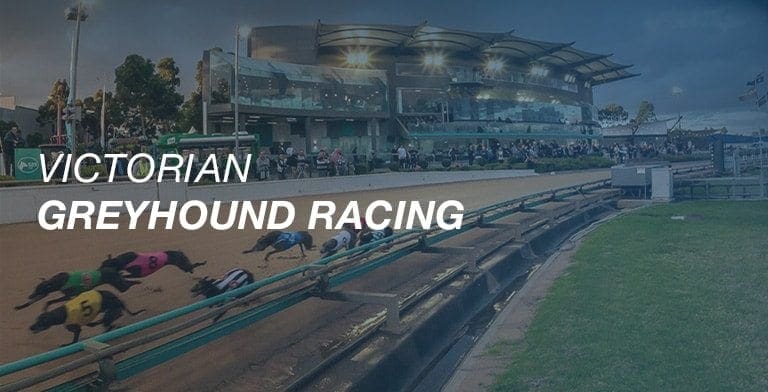 This Saturday 3rd July 2021 represents an historic day in Australian greyhound racing – there will be no greyhound racing at all on Saturday in Victoria.
Greyhound Racing Victoria (GRV) were forced to cancel all three scheduled greyhound racing meetings after a Victorian based participant association called for a boycott on nominations from owners and trainers for the meetings – effectively a strike action.
The Victorian Greyhound Owners, Breeders and Trainers Association (GOTBA) called for strike action on Saturday saying that they "no longer have confidence in Greyhound Racing Victoria (GRV)" and that "GOTBA Vic believes Victorian greyhound participants need to take action for fair pay, fair treatment and safe racing".
The GOTBA cited statistics that demonstrated participant returns on a per race/meeting basis in Victoria had gone from first Australia wide to near last under the current administration. The GOBTA claimed that Victorian greyhound racing is excessively redirecting revenue to administration and GRV executive saying that Victoria "is Australia's most costly per meeting greyhound jurisdiction to run racing. Participation costs – compliance, basic feed, ancillary racing (eg catching) costs – have mushroomed in this time. When last reported, participants received LESS PER MEETING ON AVERAGE THAN 6 YEARS AGO (sic)."
The GOTBA noted that "GRV has for seven years driven participant % (sic) returns lower to fund exploding wage bills for administrators, consultant fees and media contracts. The money is not going to clubs (particularly coursing). It has not gone to infrastructure. Participants returns have been – are – diverted to the tune of $7m -$10m per year".
Despite the GRV claiming that they are delivering record prizemoney and participant returns this year, the GOBTA has produced figures that demonstrate that the percentage of participant returns and prizemoney as a function of GRV revenue has dropped from 53.4% to 44.9% in just six years – a drop of 8.5% at a time when participant costs has risen substantially due to compliance and regulatory requirements.
The GOTBA promoted the strike action to participants saying that the "record prizemoney' is a charade. On prizemoney, GRV will likely return in financial year 20-21 the lowest % of its revenue to participants this century: disguised under cover of unwarranted – and unconsulted (sic) – race program expansion used to fund administrative cost blowout."
After several extensions to nominations for the three Saturday meetings at Cranbourne, Ballarat and The Meadows, GRV were forced the cancel the meetings doe to a lack of nominations.
GRV releases a short statement saying that :
"GRV wishes to advise that greyhound racing will not take place in Victoria on Saturday, 3 July, 2021.

Scheduled race meetings at Ballarat, Cranbourne and The Meadows will not proceed due to a lack of nominations.

The forfeited prize money of $168,000 (including travel and starters payments) will not be distributed to participants because of these cancellations.

GRV would like to thank the participants who chose to support the race program at this time."
In response the GOTBA has releases a thank you to all Victorian participants who supported the strike action saying that through "courage, sacrifice and action" the participants have forced the GRV to the table to engage with the GOTBA to discuss the main main issues around "fair pay, safe racing and fair treatment" for Victorian participants and their greyhounds.
The full statement from the GOTBA President is reproduced below:
A thank you from the GOTBA Vic President

Today, 1 July 2021, is a landmark day in greyhound racing. With courage, sacrifice and action, YOU have sent a powerful message that must be heard.

On Saturday 3 July, there will be no greyhound racing in Victoria. The first time Victorian racing has been halted in this way. YOU cared enough to say change must come right now and we will wait no longer for it.

Treat participants fairly – our workplace, our homes, our greyhounds. Invest in and improve the tracks we have. Ensure, and commit to, fair pay. Don't spin, and especially don't preference yourselves over participants.

Many said a race day strike could not be done – that small and large, hobby and professional could not work together, for each other, towards common goals. Wrong. And they could again if required. Not least because the need for change, particularly regulator cultural change to have a sport where people feel valued, is just so strong.

We want a better future for you and the wonderful dogs we love.

We are re-engaging with Greyhound Racing Victoria on actions that urgently need to be taken by it.

We sincerely hope this will be a new beginning for GRV, embarrassed though it may be, and that from now on it approaches consultation and participant need with humility and action. The arrogance seen in particular in the last fortnight, and that all participants have lived with for far longer, should dissolve.

You will hear more on progress on participant fairness, tracks and fair pay in the next little while.

To all Victorian participants, and our members especially (including the huge number of new ones), thank you.

To my volunteer committee, on whom much strain has been placed, I am proud of your efforts. But we are not yet done.

Lynton Hogan
President, GOTBA Vic
More Greyhounds News