Will the Richmond Oaks be an up hill challenge for Jill?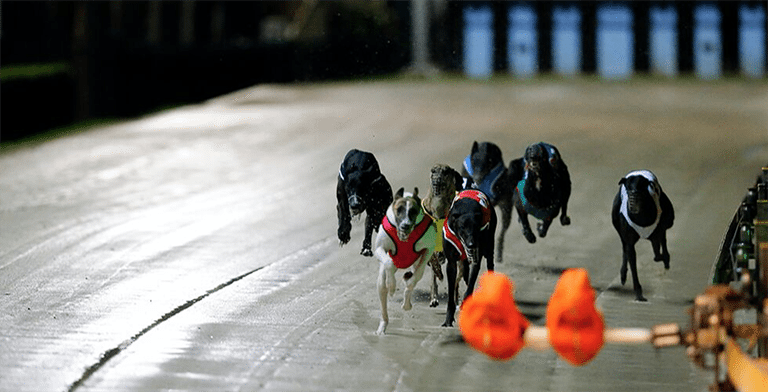 VICTORIAN trainer David Geall is confident the consistent Up Hill Jill will improve off her heat run heading into Friday night's Group 2 Richmond Oaks (535m).
The black bitch ran second in her qualifier last week to fellow Victorian Striker Light, beaten one-and-three-quarter lengths in 30.65.
Geall said there were plenty of factors working against the daughter of Premier Fantasy and Where's Demonica last weekend.
"I am much happier heading into the final than the heat," Geall told Australian Racing Greyhound.
"I was worried about box eight in her heat – on a lot of two turn tracks statistics show it can be very difficult to get across and I think she had to use up a bit too much petrol to get to the lead.
"She was kept fresh going into the race with two weeks between her last run at Traralgon and her Oaks heat because the Richmond meeting had been abandoned the week before.
"She only had a sprint trial in between runs, so she was definitely underdone.
"I was also concerned about the hoop arm as she had never raced on a hoop arm before – it is totally different for them as it is up higher and doesn't travel along the ground."
Clocking 30.77 in defeat, Geall says his bonny bitch is capable of sharp improvement heading into the $40,000-to-the-winner decider.
"She sizzled early, but she didn't appear to travel well down the back through to the home corner," he said.
"Her first run on any track she seems to do that – she doesn't seem to handle herself first up but the second time around she goes around a lot better.
"She will also be fitter for the run – I expect her to be 100 per cent this week."
A winner of 12 of her 23 starts including the Group 2 Laurels Classic, Up Hill Jill is the likely front leader in the race, however Geall says there will be plenty of threats surging late over the testing distance.
"It borders on middle distance, and she is not that type of dog.
"She is very strong up to around 525m and although it may not seem like it, that extra 10m is a hell of a lot – it's basically 10 lengths which is a big distance in greyhound racing.
"She will need to get a good break on them because there are plenty of strong dogs in the race such as Where Art Thou which is drawn to get a sit just behind the leader.
"It would be difficult to hold out a bitch that strong, but if she can lead anything can happen."
Geall says no matter what happens, Up Hill Jill will give 110 per cent in the event on Friday night.
"She is a very gutsy bitch – a very hard chaser and she always competes to her best.
"Even last week when Striker Light went past her she had had enough at that stage – but she kept lifting and trying as hard as she could until she got to the line."
The Group 2 Richmond Oaks is race six on Friday night and is set to jump at 8:57pm.
Similar Greyhound Racing News