Peter Mosman Classic betting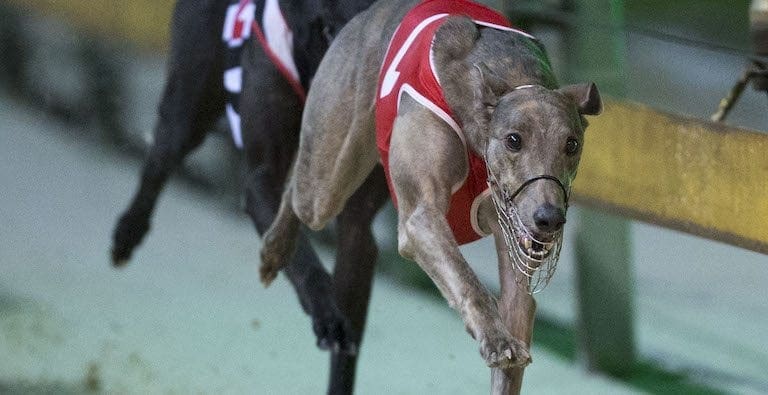 The Peter Mosman Classic is an age restricted group 1 event which is run at Wentworth Park.
The event is a three week series, comprised of heats, semi-finals and a final, run over the 520m trip, with the winning connections pocketing $75,000.
The latest edition of the Peter Mosman Classic was won by NSW chaser Mister Twister.
Betting on the Group 1 Peter Mosman Classic
Being one of the premier races in the state, the Peter Mosman Classic always attracts the best chasers from NSW as well as interstate. With some stellar fields, there is plenty of betting interest on the series, with our recommended online bookmakers all offering fixed odds betting on the final as soon as the field and box draw is confirmed.
Many bookies also offer markets on the heats and semi-finals, allowing punters to shop around and find the best early odds about their chosen runner(s) throughout the series.
Some bookies also offer all-in markets for the winner of the final once the fields have been released for the heats. This market usually offers some great value, with big prices available if you think you can spot the potential winner early on in the series.

Peter Mosman Classic Bookmakers
Peter Mosman Classic history
The Peter Mosman Classic is one of four Group 1 sprint events held annually at Wentworth Park (the others being the Golden Easter Egg, the Paws of Thunder and the Vic Peters Classic), with the winner of the event pocketing $75,000 in 2016.
The race is the second oldest event on the NSW racing calendar, with the age restricted series first conducted back in 1952 at Harold Park, at which time it was known as the 'Bi-Annual Classic'.
The race was renamed the Peter Mosman Classic in 1988 in honour of the Greyhound Breeders Owners and Trainers Association (GBOTA) Chairman who had passed away the previous year. Mosman was one of the instrumental voices in the negotiations for the NSW GBOTA to commence racing at Wentworth Park, with the inaugural meeting held in September 1987, just two weeks after his death. Fittingly, the first time the race was named in his honour, was also the first time it was run and won at the Glebe circuit.
The race has been won by some of the finest sprinters the sport has seen, with names such as Brother Fox (1985), Elite State (2003), Surf Lorian (2004), Xylia Allen (2013) and Fernando Bale (2015) amongst the winners, many of the winners going on to become influential in the breeding barn following their careers on the track.
Recent years of the Group 1 Peter Mosman Classic
Sent out as an $19 outsider from the two, Velocity Liberty delivered a career-best performance. The pre-race buzz was all about My Redeemer and Beast Unleashed, but when those two checked each other out of the race the two box capitalised.

Zipping Falcon got within half a length, but couldn't make up the ground to topple Velocity Liberty, which won its solitary Group 1 race.

2018 Peter Mosman results

June 16, 2018. Wentworth Park NSW GBOTA First Prize $75,000
Winner: Velocity Liberty (Fernando Bale x Velocity Sofia) Born April 2016 Brindle Bitch
Owner: Velocity Lodge (SYN), Trainer: Robyn Goodwin.
Time: 30.26. Margins: 0.50 x 0.25.
Others in finishing order: Zipping Falcon, Two Times Twice, My Redeemer, Winlock Huddy, Nangar Kash, Beast Unleashed, Chief's Empire.

Sent to the traps as a $5.50 chance after a brilliant 29.66 semi-final victory the week prior, Mister Twister was swiftly away from box five and raced straight to the front with a slick 5.47 first sectional.

Hot on his heels down the back was race-favourite Up Hill Jill (box six) for David Geall, but swinging for home Mister Twister slipped into top gear, racing clear in the run to the line to score by two and three quarter lengths in 29.71.

Up Hill Jill lost no admirers when finishing second, the third time she has finished runner up at group 1 level, whilst Chasin' Crackers (box one) ran a cheeky race to finish third for Glenn Rounds.

2017 Peter Mosman results

June 17, 2017. Wentworth Park NSW GBOTA First Prize $75,000
Winner: Mister Twister (Collision x Double Twist) Born January 2015 Black Dog
Owner: Tiger Seven Syndicate, Trainer: Jason Mackay.
Time: 29.71. Margins: 2.75 x 2.5.
Others in finishing order: Up Hill Jill, Chasin' Crackers, Lucky Chap, Set To Storm, Corrupt Millions, Yankee's Ethics, Central Bark.

Buck Forty secured back to back victories for Victoria when claiming the most recent running of the Classic, defeating kennel mate Invictus Rapid to score by half a length in 29.83. After a fair beginning from box two, the son of Buck Forty and Fancy Jaffa was able to stalk the leader in the early stages before finishing too powerfully in the run to the line.

The 2016 final was run on June 25, one week later than originally scheduled after the heats were pushed back due to torrential rain in the Sydney area.

2016 Peter Mosman Classic results

June 25, 2016. Wentworth Park NSW GBOTA First Prize $75,000
Winner: Buck Forty (Buck Fever and Fancy Jaffa) Born: Jan 2014 Black Dog
Owner: Danielle Pringle. Trainer: Jason Thompson.
Time: 29.83. Margins: 0.5 x 4.25.
Others in finishing order: Invictus Rapid, Ritza Lenny, Shima Song, Zambora Idol, El Magnifico, Runaway Idole, Tap Out Scarlet.

Champion sprinter Fernando Bale stamped himself as one of the best greyhounds to have ever graced the track with a stunning triumph in the 2015 Peter Mosman, defeating a high quality field including his superstar kennel mate Dyna Double One to score by two and a half lengths in a sizzling 29.27.

2015 Peter Mosman results

June 20, 2015. Wentworth Park NSW GBOTA First Prize $75,000
Winner: Fernando Bale (Kelsos Fusileer x Chloe Allen) Born: March 2013 W&DK Bdl Dog
Owner: Paul Wheeler. Trainer: Andrea Dailly.
Time: 29.27. Margins: 2.5 x 5.75.
Others in finishing order: Dyna Double One, Elfen Bale, Tullabung Honey, No Donuts, Camacho, Kenju Bale, Dear Darcey.

Bessy Boo gave Christine and Alan Proctor their biggest win throughout their time in greyhound racing when producing a big finish to claim the race off box one. The son of Bekim Bale and My Black Bess recorded a fast 29.71 over the 520m trip and went on to become the greyhound with the most wins at Wentworth Park in the following years.

2014 Peter Mosman Classic results

June 21, 2014. Wentworth Park NSW GBOTA First Prize $75,000
Winner: Bessy Boo (Belkim Blae x My Black Bess) March 2012 Black Dog
Owner: Ashley Wilson, Trainer: Christine Proctore.
Time: 29.71 Margins 0.75 x 1
Others in finishing order: All Strung Out, Push It, Stilton Blae, Tommy Brislane, Where's The Surf, My Awesome Opal, Access.

One of the greatest sprinters turned stayers in recent memory, Xylia Allen stamped herself as a genuine star of the sport with a tenacious victory in the 2013 race. The black bitch scored by one and three quarter lengths over kennel mate Schroder Bale, with the classy field also including Johnny Fire, Iona Seven and Quiz Bale.

2013 Peter Mosman Classic results

June 15, 2013. NSW GBOTA Wentworth Park First Prize: $75,000
Xylia Allen ( Turanza Bale X Tayah Bale ) April 2011 Black Bitch
Owner: Janice Wheeler Trainer: Graeme Bate .
Margins: 1.75 x 8 Time: 29.47
Others in finishing order: Schroder Bale, Triggsy, Clockwise, Johnny Fire, Iona Seven, Quiz Bale, Shadow Lane.
Group 1 Peter Mosman Classic – honour roll
| Year | Winner |
| --- | --- |
| 1952 | Robin Buchanan |
| 1953 | Miss Oakey |
| 1954 | Farrago Hawk |
| 1955 | Proto Girl |
| 1956 | Double Jade |
| 1957 | Fine Earl |
| 1958 | Town Ghost |
| 1959 | Tell You Why |
| 1960 | Classic Jane |
| 1961 | Silver Khan |
| 1962 | Nimble Aye |
| 1963 | Keen Linen |
| 1964 | Sudden Linen |
| 1965 | Satyr Rocket |
| 1966 | Perfect Socks |
| 1967 | Dark Durante |
| 1968 | Rokoko |
| 1969 | Silent Ring |
| 1970 | The Smoother |
| 1971 | Alray Lad |
| 1972 | Toouli |
| 1973 | Dusty Trail |
| 1974 | Early Copy |
| 1975 | Arctic Raider |
| 1976 | Proper Calibre |
| 1977 | Ripa's Reward |
| 1978 | Satan's Legend |
| 1979 | Tegemi |
| 1980 | Dicks Gem |
| 1981 | Merry Tempest |
| 1982 | Promises Free |
| 1983 | Acacia Park |
| 1984 | Crathie Drive |
| 1985 | Brother Fox |
| 1986 | Yob Yobbo |
| 1987 | Paris In Spring |
| 1988 | Kinjarra |
| 1989 | Style Leader |
| 1990 | Classy Spider |
| 1991 | Farmer Wilson |
| 1992 | Hows The Fort |
| 1993 | Worthy Reward |
| 1994 | Tap Dance |
| 1995 | Patchtime |
| 1996 | Casino Jack |
| 1997 | William Wallace |
| 1998 | Solve The Puzzle |
| 1999 | Great Wish |
| 2000 | Token Wave |
| 2001 | Winsome Dollars |
| 2002 | Big Sam Banner |
| 2003 | Elite State |
| 2004 | Surf Lorian |
| 2005 | Over Flo |
| 2006 | Faithful Love |
| 2007 | Run The Risk |
| 2008 | Lend Us Fifty |
| 2009 | Devine Road |
| 2010 | Tuiaki |
| 2011 | Allen Harper |
| 2012 | Garrick Bale |
| 2013 | Xylia Allen |
| 2014 | Bessy Boo |
| 2015 | Fernando Bale |
| 2016 | Buck Forty |
| 2017 | Mister Twister |
| 2018 | Velocity Liberty |