2009 National Sprint And Distance Championship Results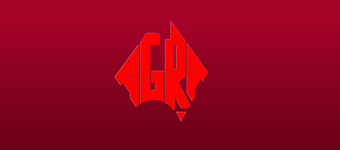 The results of the Grand Finals at Cannington on Saturday night are what the National series is all about.
On the one hand we have the might of Australia"s largest breeders, Paul Wheeler and Hall Of Fame trainer Graeme Bate winning the Distance Title with Jarvis Bale, and on the other we have Dwyer and Desley Lennon victorious with Dashing Corsair in the Sprint Championship, new comers to the sport with six dogs in their kennel.
It was by far the Lennon"s biggest win in the sport, with a chaser that has lived in the shadow of fellow Queenslander High Earner, who had beaten Dashing Corsair in two Derby Finals.

Dashing Corsair ($9.00) is owned by Josephine "Paddy" Fitch, who at 83 years of age currently has over 50 greyhounds, mostly pups.
The son of Malfoy and Rose Flamenco began fast from box six and stalked the leader and race favourite, Dyna Lachlan ($1.90) the until the home turn, where he railed underneath and stole the lead, scoring by a neck from Dyna Lachlan, with Silk Moon ($9.20) a length away in third.
Trainer Dwyer Lennon was virtually speechless coming to terms with the Group One win.
"What can I say, I"m shocked," Lennon managed to say straight after the race.
"When I saw him jump so well and get across and get to second I thought he was a good thing, but he had to fight hard to get past, so it was a good run."
In a twist of fate, Lennon was going to step Dashing Corsair up in to the staying trip and set him for the National Distance Championship, but after a slight injury he was keep sprinting.
While it was the first Group One victory for the Lennon"s and they were understandably beside themselves with the occasion, you would think connections of Jarvis Bale should be getting used to wins at the highest level, and it was another day at the office.
However, it was a first in that it was Wheeler and Bate"s maiden National Distance Title.
Jarvis Bale ($8.50) drove through on the first turn and opened up a big break by the winning post with a lap out, an advantage he held for the entire race, scoring by six lengths from Red Shilling ($3.70) which made up many lengths to run second and race favourite Vintage Octane ($2.30) a neck away in third.
"Anyone who thinks Graeme doesn"t get excited over any race, let alone a Group One hasn"t seen him jumping around his living room cheering home maidens," Wheeler said.
"We"ve had lean trots, so you really appreciate the big wins; they are not easy to come by."
It has been a big year for Bate, winning the Australian and Gold Coast Cups with Velocette and the AWM Distance Title at the Meadows with Amity Bale.
He was also an inaugural inductee into the Victorian Hall Of Fame. He is the only trainer currently plying his trade with such an honour.
Next year the Nationals will be held at Angle Park in South Australia, and for the first time the races will be run in a Saturday twilight timeslot.
The year after, Hobart will host the National Championships for the first time in almost 30 years, with the sprint run over 461 metres and new boxes to be installed for the Distance Final for a 700 metre trip.
Dashing Corsair is a Red Fawn dog whelped April 2007 by Malfoy from Rose Flamenco (Southern Champ x Rose Regal). He is raced by Paddy Finch and trained by Dwyer Lennon. He has now raced on 48 occasions for 22 wins and 12 placings and the $50,000 first prize for the National Final of the Sprint Championship took his overall stake earnings to $123,125.
The field in finishing order after the placings with starting price, Aunty Vick $11.40, Koocanusa $43.00, Velocette $3.80, Did I Entertain $28.60 and Usquebaugh $28.20.
Jarvis Bale is a Black dog whelped November 2006 by Sonic Flight from Rosemary Bale (Awesome Assassin x Kobie Bale). He is raced by Paul Wheeler and trained by Graeme Bate. He has now raced on 49 occasions for 11 wins and 28 placings and the $50,000 first prize for the National Final of the Distance Championship took his overall stake earnings to $128,295.
The field in finishing order after the placings with starting price, Seminole $36.20, Black Range $53.00, Smashing Amy $7.30, Fallen Zorro $7.00 and Tafari Bale $29.60.
National Sprint Championship Honour Roll
1965 Haroldpark Best Sun (NSW) 500 Yds. 26.6/10
1966 Olympic Park Kinta's Son (Vic) 560 Yds. 30.9/16
1967 Wentworth Park Meteor Paso (NSW) 580 Yds. 31.8/16
1968 Sandown Park Princess Kerry (Vic) 555 Yds. 31.2/16
1969 Harold Park Red Zero (NSW) 500 Yds. 26.7110
1970 Olympic Park Regal Hermes (Vic) 560 Yds. 30.7/16
1971 Wentworth Park King Miller (NSW) 580 Yds. 31.1/16
1972 Sandown Park Lord Galaxy (NSW) 555 Yds. 30.9116
1973 Harold Park New Mariner (Vic) 457 Mts. 26.28
1974 Olympic Park Temlee (Vic) 511 Mts. 29.71
1975 Wentworth Park Cooparoo Flyer (NSW) 530 Mts. 31.36
1976 Sandown Park Clover Duke (NSW) 513 Mts. 30.65
1977 Gabba Bowetzel (Vic) 558 Mts. 32.70
1978 Angle Park Mr Toewhyte (WA) 512 Mts. 30.69
1979 Cannington Acclaim Star (NSW) 530 Mts. 30.95
1980 Harold Park Fast Sapphire (NSW) 457 Mts. 26.72
1981 Olympic Park Kate's A Scandal (SA) 511 Mts. 30.70
1982 Gabba Madonna Lee (Qld) 558 Mts. 32.73
1983 Harold Park Winifred Bale (NSW) 457 Mts. 26.13
1984 Harold Park Busy Vintage (Tas) 457 Mts. 26.38
1985 Sandown Park Scenic Spa (SA) 513 Mts. 30.70
1986 Angle Park Stetson (SA) 512 Mts. 29.98
1987 Hobart Fremantle Echo (WA) 457 Mts. 26.39
1988 Gabba Dancing Gamble (Qld) 558 Mts. 32.89
1989 Cannington Sandi's Me Mum (WA) 530 Mts. 31.78
1990 Sandown Sandi's Me Mum (Wa) 511 Mts. 30.70
1991 Wentworth Park Jessica Casey (NSW) 520 Mts. 30.66
1992 Olympic Park Mr. Slick (Vic) 511 Mts. 30.02
1993 Angle Park Casino Tom (SA) 512 Mts. 29.98
1994 Wentworth Park Gallant Ruler (NSW) 520 Mts. 30.38
1995 Sandown Park Flying Amy (Qld) 511 Mts. 30.08
1996 Albion Park Shayne's Champ (Vic) 520 Mts. 30.23
1997 Angle Park Prince Of Tigers (WA) 512 Mts. 29.68
1998 Cannington Rapid Journey (NSW) 530 Mts 31.22
1999 Wentworth Park Harry Hand (NSW) 520 Mts 30.31
2000 Launceston Placard (NSW) 522 Mts 30.76
2001 Mgra (Meadows) Henerik Bale (Vic) 518 Mts 29.82
2002 Albion Park In The Frame (Vic) 520 Mts 30.26
2003 Angle Park Elite State (Qld) 515 Mts 29.33
2004 Cannington In For Life (NSW) 530 Mts 30.78
2005 Wentworth Park Pure Octane (Vic) 520 Mts 29.91
2006 Launceston Immortal Love (NSW) 515 Mts 29.52 (Rec)
2007 Sandown Park Bit Chilli (NSW) 515 Mts. 29.88
2008 Wentworth Park Knocka Norris (NSW) 520 Mts. 29.83
2009 Cannington Dashing Corsair (Qld) 520 Mts. 30.29
National Distance Championship Honour Roll
1969 WENTWORTH PARK AMERIGO LADY (VIC) 790 yds. 43 7/16
1970 SANDOWN PARK SARGOOD (VIC) 785 yds. 44.00
1971 HOBART SAKI DASHER (VIC) 737 yds. 40.00
1972 HAROLD PARK BUBBLE'S LUCK (VIC) 732 mts. 43.40
1973 GABBA HE'S SOME BOY (VIC) 704 mts. 43.09
1974 ANGLE PARK CORCORAN (VIC) 731 mts. 44.56
1975 GABBA DOTIE WILSON (NSW) 704 mts. 41.66
1976 ANGLE PARK BOLTA'S GIFT (VIC) 731 mts. 44.66
1977 HAROLD PARK WOOLLEY WONG (NSW) 732 mts. 43.58
1978 HOBART DUSTY JENNY (NSW) 730 mts. 43.30 Rec
1979 OLYMPIC PARK MARY MARELLA (VIC) 732 mts. 44.09
1980 SANDOWN PARK ALL PROMISE (VIC) 718 mts. 43.92
1981 LAUNCESTON SHAMROCK JEWEL (VIC) 722 mts. 44.87
1982 ADELAIDE BAY ROAD QUEEN (SA) 731 mts. 44.03
1983 HOBART TEN GUITARS (VIC) 725 mts. 43.91
1984 CANNINGTON PRINCESS BADEN (SA) 740 mts. 44.32
1985 LAUNCESTON MELMADE GAZZA (SA) 722 mts. 44.06
1986 GABBA KIRSTY'S FIRST (QLD) 704 mts. 41.65
1987 OLYMPIC PARK MYSTIC HOPE (VIC) 732 mts. 44.29
1988 WENTWORTH PARK HIGH INTENSITY (VIC) 732 mts. 42.93
1989 ANGLE PARK JULEP (SA) 731 mts. 43.79
1990 OLYMPIC PARK CLEAN MACHINE (VIC) 732 mts. 44.00
1991 GABBA JUST A CHARM (QLD) 704 mts. 41.45
1992 WENTWORTH PARK PACE GALORE (VIC) 720 mts. 42.57
1993 CANNINGTON BILLY'S BLONDIE (QLD) 740 mts. 44.89
1994 WENTWORTH PARK MISS CRUISE (NSW) 720 mts. 43.59
1995 OLYMPIC PARK BORONIA BLOSSOM (QLD) 732 mts. 43.72
1996 ALBION PARK BORONIA BLOSSOM (QLD) 710 mts. 42.23
1997 ANGLEPARK IBROX PARK (NSW) 731 mts. 43.17
1998 CANNINGTON PARADISE STREET (WA) 700 mts. 41.75
1999 WENTWORTH PARK KOBBLE CREEK (QLD) 720 mts. 42.55
2000 LAUNCESTON OSTI'S JOKER (VIC) 743 mts. 45.05
2001 SANDOWN PARK TIP TOP TEARS (VIC) 715 mts. 42.46
2002 ALBION PARK BOOMEROO (VIC) 710 mts. 41.61 (Rec)
2003 ANGLE PARK ARVO'S JUNIOR (VIC) 731 mts. 42.66
2004 CANNINGTON CLASSY CUSTOMER (NSW) 715 mts. 42.31
2005 WENTWORTH PARK TEXAS GOLD (NSW) 720 mts. 42.07
2006 LAUNCESTON BOTHING (SA) 720 mts. 42.49 (Rec)
2007 MEADOWS FLASHING FLOODS (VIC) 725 mts. 42.95
2008 WENTWORTH PARK MANTRA LAD (VIC) 720 mts. 42.30
2009 Cannington Jarvis Bale (Vic) 715m 41.93
Similar Greyhound Racing News