Behind the binoculars of the 2017 Group 1 Melbourne Cup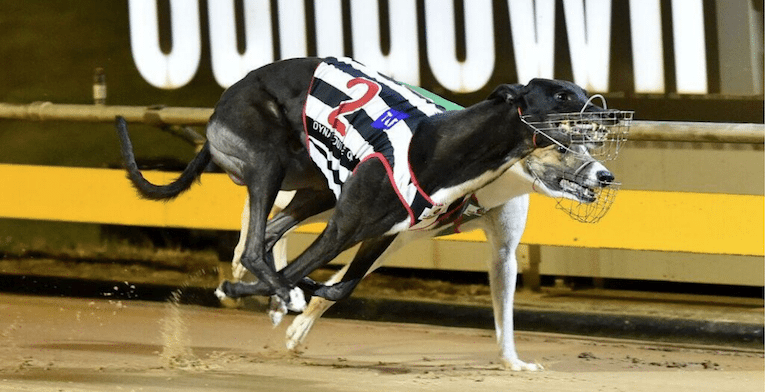 BRENDAN Delaney is no stranger to calling the dishlickers – often frequenting tracks such as Cranbourne, Warragul, Ballarat and The Meadows.
However, even after a decade of calling some of the biggest races in greyhound, thoroughbred and harness racing, he admits there will be a few butterflies in his stomach this Friday night when he picks up the binoculars to call the 2017 Group 1 Melbourne Cup at Sandown Park.
"I suppose you have to get nervous considering the stature of the race – it's my second time calling it so I have had the experience before – but there are definitely some nerves beforehand," Delaney told Australian Racing Greyhound.
"Once the green light switches on and the boxes open though it will be business as usual."
Delaney has been calling for RSN for the past decade, picking up the gig when he was just 20 years of age. A self confessed racing fanatic, he knew from an early age he wanted to turn his passion into his livelihood.
"We always went to the races when I was a kid and listened to them on the radio at home so I started phantom calling when I was four or five," Delaney explained.
"Growing up I wanted to be a jockey at first, but I soon discovered that I was going to be too big for that.
"From then on it was set in stone for me that I was going to try and be a race caller."
While he started out with a main interest in thoroughbred racing, Delaney admits he has developed a soft spot for the dogs over the years.
"I spend plenty of my time there at the moment – sometimes four or five times a week.
"I love calling the good dogs – no disrespect to the tier three greyhounds – but when you get to call the best there is it is a great buzz, the same as in thoroughbred and harness racing.
"Calling the superstars makes the long drives and hours studying the form worth it."

Interestingly, Delaney can claim a rare feat, having already called a greyhound Melbourne Cup, as well as its thoroughbred counterpart back in 2008.
While the nation stopped to watch and listen as Viewed saluted on the first Tuesday in November, the entire greyhound fraternity across the country was also transfixed on Delaney's 2015 greyhound Melbourne Cup when Dyna Double One upstaged champion sprinter Fernando Bale.
"They are very different experiences," Delaney said.
"You have three minutes to sum up the race and put plenty into the call with the thoroughbred Cup, whereas the greyhound racing version you have a tick over 29 seconds to make sure you get them all out and get them spot on."
Delaney vividly remembers the pressure leading up to the Melbourne Cup two years ago, as well as the shock result in one of the most memorable editions of the race since its inception more than six decades ago.
"I had something planned to say for Fernando Bale, he was on the verge of his crowning glory, but of course that all went out the window when Dyna Double One came at him on the turn.
"It just goes to show you can't script anything – particularly in greyhound racing because it happens so fast.
"There was a lot of pressure back then. There will be again this year but in a different way – then it was all about Fernando Bale in the lead up whereas this year it is a very open race.
"Once again because it is an even race you can't plan what you are going to say. There are eight quality dogs in the race this year. You could pick three or four and still miss the winner."
Delaney rates Seona Thompson's Aston Dee Bee as the dog to beat in the final after coming up with the coveted rails box, although he says it isn't game, set, match.
"There is a real mix – you have got the up and comers such as Aston Miley which will probably be the roughie of the field, but she showed really good pace in the Geelong Cup.
"And then you have more experienced runners like the Thompson greyhounds [Aston Dee Bee and Bewildering] – two very good dogs which are still trying to win their first group 1.
"Throw into the mix dogs like Up Hill Jill and Striker Light who have been there, done that when it comes to winning group 1s and you have a cracking race."
It wont be all about the Melbourne Cup on Friday night, with champion stayer Fanta Bale set to become just the third greyhound to earn $1 million when she contests the Group 1 Bold Trease (715m).
She only needs to run in the first three to enter the seven figure club, but, for the sake of her getting all the glory on her big night, Delaney has his fingers crossed she can win.
"Fanta Bale is the one to beat but Rockoon is a real up and comer and if he gets a crack at her I think it is going to be a very exciting race," he said.
"It would be nice to see her win to break the million. You're still only working with 40-odd seconds, but it does give you a bit more time to call the race so hopefully it's a good call for her milestone."
Similar Greyhound Racing News