New NSW rules introduced to further control greyhound exports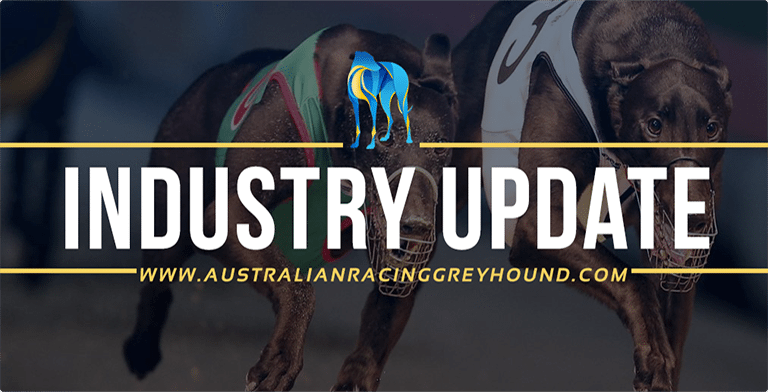 GREYHOUND Racing NSW (GRNSW) has announced it's introducing new rules to enhance the requirements surrounding the exportation of greyhounds.
The new rules will be enforceable from December 1, 2017 and will put greater responsibilities on owners by making it an offence for participants to sell or transfer greyhounds to others when they either know or ought to know that the greyhound is likely to be exported without a greyhound passport.
The rules are similar to those introduced in Victoria last month and come along with a range of other new requirements surrounding euthanasia and the reporting of injuries.
Among the new amendments to the rules is LR124A 'Selling to another person where the greyhound is or is likely to be exported'.
The new rule reads as follows:
(a) A person shall be in breach of the rules if the person sells or otherwise transfers ownership or custody of a greyhound to another person in circumstances where they are or ought to be aware that the greyhound will be, or is likely to be exported.
(b) A person will not be in breach of sub-rule (a) if the person has, prior to selling or transferring ownership or custody of the greyhound, taken adequate steps to ensure that the provisions in R124(1) have been, or will be, complied with by the intended recipient of the greyhound, by obtaining from the intended recipient:
(i) A copy of the written request from the intended recipient to Greyhounds Australasia for a greyhound passport and certified pedigree in respect of the relevant greyhound; and
(ii) A written response from Greyhounds Australasia confirming that such a passport and certified pedigree has been, or will be issued.
(c) Sub-rule (a) does not apply to exports where a passport is not required.
Anyone currently wishing to export a greyhound to a country other than New Zealand must first seek and be issued with a greyhound passport by Greyhounds Australasia.
The rule, GAR124, was established in 2004 and is aimed at protecting the welfare of all Australian greyhounds sent overseas.
In 2013, Greyhounds Australasia stopped considering greyhound passport applications to Macau after an assessment revealed that the destination is not fully compliant with Australian animal welfare standards.
A year later Greyhounds Australasia made the decision to no longer issue passports for greyhounds being exported to countries where GA has no formal association with a recognised central regulatory authority, such as China.
In September this year, Greyhounds Australasia revealed it had suspended supplying greyhound passports for Australian dogs headed to the USA amid fears they were ending up in China. The suspension of US greyhound passports is expected to last six months pending the outcome of an internal review of the Greyhound Passport Scheme.
While it is against the rules of greyhound racing to export greyhounds without a passport, it is technically not illegal.
There is no Federal Government law prohibiting the export of greyhounds and the lack of a greyhound passport does not stop a dog from being exported as long as the owner has met the requirements under the rules of the Department of Agriculture.
Similar Greyhound Racing News