New Victorian rule changes for euthanasia, exports & registration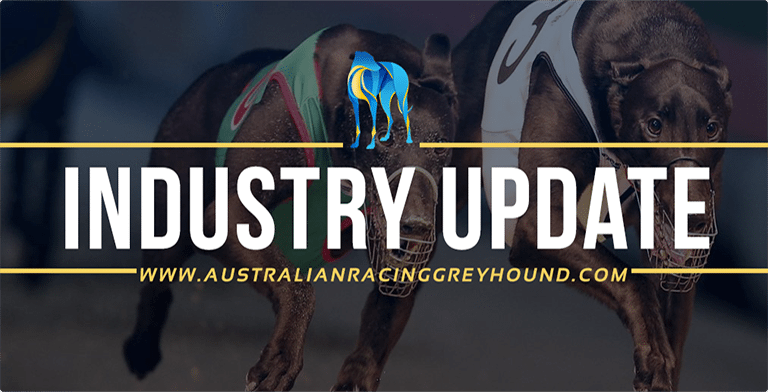 A LEADING trainer says the greyhound racing industry is becoming less enjoyable in recent times due to over regulation by the authorities.
Kel Greenough spoke out following a range of new local rule changes which will come into effect in Victoria as of October 1 targeting issues such as euthanasia, the reporting of injuries and tougher regulations surrounding the export of greyhounds.
Greenough, whilst understanding the need to ensure the welfare of the greyhounds is always a priority, said some of the new rules will make participants feel like criminals.
"It's embarrassing really," Greenough told Australian Racing Greyhound.
"The worst part about it all is that they are treating us like we are all bad people and I think everyone is getting a bit sick of it.
"The inference is we only race for money – but most greyhound people really care about their dogs.
"Don't get me wrong, we are happy that the industry has survived in recent times, but we are all also well aware of the obligations we now have to meet especially regarding welfare.
"But you just wish they'd back off a bit because some of these rules make us seem like criminals."
As of next month owners will be required to give their greyhound a minimum of 28 days wind down from racing related activities before making the decision on whether to euthanase it and are required to submit a notice of intention to euthanase at least 14 days prior.
Prior to lodging an intention to euthanase owners must; seek to re-home the greyhound with at least two appropriate third parties, seek the greyhound's admission into the Greyhound Adoption Program and seek to re-home the greyhound through at least one other re-homing or rescue agency.

The re-homing efforts must be recorded by owners and are not required if the greyhound is suffering from a serious medical condition as certified by a veterinarian, the greyhound has been certified as displaying a behavioural condition that would make it unsuitable for re-homing or if the greyhound is legally required to be euthanased eg. Due to a court destruction order.
The rule has been introduced to maximise each dog's chances of being re-homed before a decision to euthanase is made.
The local rules have also been amended so that, as of next February, all greyhounds must be at least 18 months old before being allowed to race – two months older than the current age requirement. From next March, all sires and dams must be 18 months old before being allowed to be registered as breeding stock.
Trainers will also be required to notify stewards prior to presenting their greyhound for an event if the greyhound has been suffering from an illness or injury which may affect its ability to race – including telling stewards about any injuries sustained at a previous event which were not detected by a veterinary examination at that previous race meeting.
Additionally, it will be a serious offence if a registered person sells or transfers the ownership or custody of a greyhound to another person if they are aware, or ought to be aware, that the greyhound will be exported. This rule will not have been breached if a greyhound passport has been requested and confirmed by Greyhounds Australasia.
Another rule which will come into effect on October 1 is the 'fit and proper person' registration requirement. As of next month, Greyhound Racing Victoria will determine whether an applicant is fit and proper before considering whether to register them as a participant.
Consequently, every applicant who is 18 years or older must provide a National Police Certificate criminal record check and once registered will have the obligation to disclose any new disciplinary or criminal matters to GRV. This rule will also apply to existing participants who have any criminal or disciplinary matters arising after October 1, 2017.
Many of the above rule changes were proposed by GRV in October last year.
More Greyhounds News