Better Call Caul: Explosive Boy lives up to his name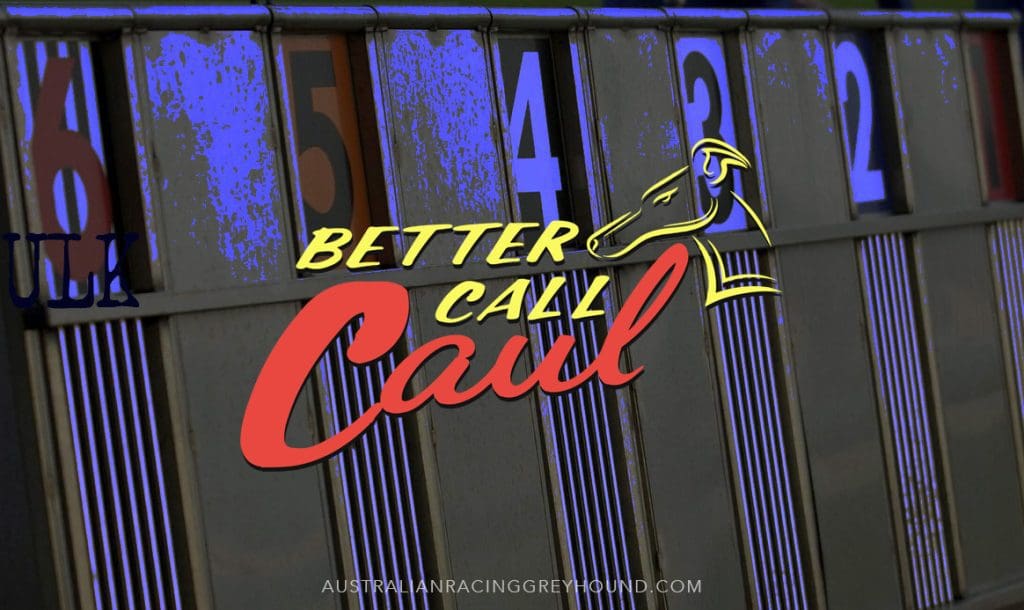 Australia-based owner Peter Sutcliffe was once again celebrating another big win from his 2021 Irish Dog of the Year, Explosive Boy, when he made all to win the Waterford Select Stakes in fine style. The brilliant son of Good News flashed from traps and held off a spirited challenge from One Time Only who ran a blinder in second, at the line Explosive Boy had over two lengths in hand on One Time Only in a fastest of the year 28:20. He is sure to be a huge contender for all the major classics throughout 2022. Skywalker Barry ran well back in third while 2021 Derby runner up Singalong Sally had no luck in running back in fourth.
---
Shelbourne Open 600 semi finals
Shelbourne Park hosted the semi finals of the Shelbourne Open 600 on Saturday night, and we were treated to a couple of stunning runs.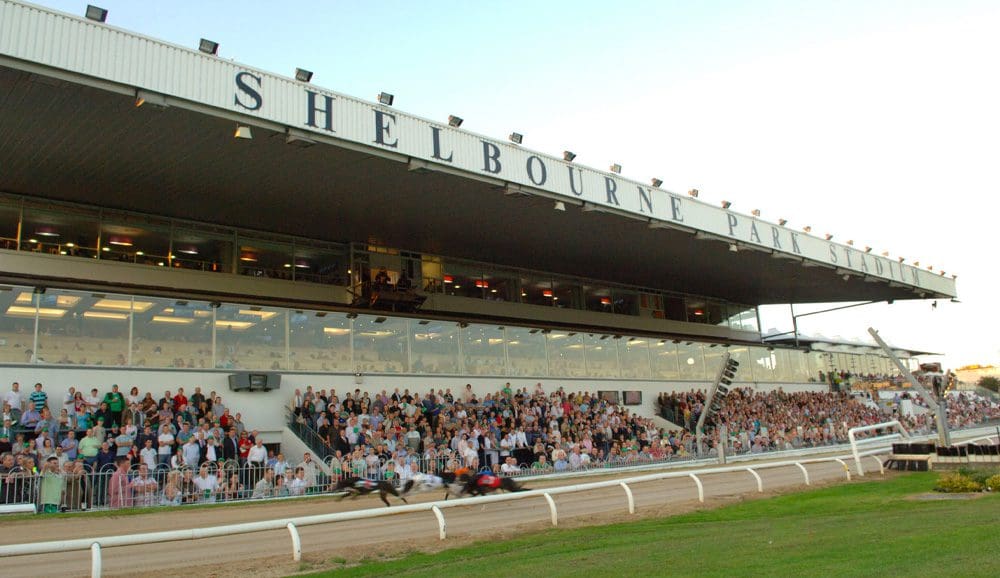 When commentating on these events you usually have an idea of what might lead and how the race may pan out, but when Hello Hammond raced past the stands with a two-length lead it certainly threw me! Usually known for his huge finishes the Paul Hennessy trained son of Jaytee Jet was never going to be reeled in and he powered his way to a mighty impressive win, stopping the clock in 32:04 and just two lengths shy of the track record, Fast Fit Paddy ran a blinder in second while race favorite Allforthebest overcame trouble in running to take the third qualifying place. The final takes place this Saturday night, let us look at the lineup.
Shelbourne Open 600 Final
Kilkenny Santy ($26)
Fast Fit Paddy ($4.5)
Hello Hammond ($5.5)
Sentimental Lad ($3.25)
Young Bud ($15)
Allforthebest ($2.37)
Fast Fit Paddy looks the most likely leader as its hard to see Hello Hammond trapping as well as he did last week, Sentimental Lad is another who has had consistency issues at boxes but is very capable as we seen last week. Similar comments apply to race favorite Allforthebest. For me it's not a race to get involved with financially, as most of the field are hit and miss at boxes. A tentative vote goes to Fast Fit Paddy to make all at $4.50.
---
Kirby Memorial continues at Limerick
Eight second round heats were up for decision at Limerick last Saturday night and last weeks preview proved fruitful for followers as we tipped up five of the eight heat winners. Fastest of the second-round winners was the excellent Swords Rex for Barbara Lowndes and trainer Graham Holland when he flew from boxes and made all in a fastest of the round 28:20. Deadly Showtime who was the fastest of the first round winners was once again excellent when making all in 28:29. Other winners on the night were Droopys Nice One (28:33) Ballymore Border (28:35) Tommy Too Many (28:54) Cryptopunk (28:61) Magical Kuba (28:63) and finally Lenson On Ice (28:66). The quarter finals are schedule for this Saturday night, let's preview the action.
Heat 1

Ballymac Leon could be the one here at a big price, drawn on the outside of slow starter Crafty Kokoro he should get a clear run to the corner and this lightly raced son of Ballymac Anton has shown plenty of early pace in the past. Droopys Nice One is unbeaten in the competition so far but both her wins have come from box one and she could be worth opposing from box four at her likely short odds. De Bold Freddie was slowly away last week from one and will need to brush up on his starting while none will be finishing faster that Crafty Kokoro.
(Selection: Ballymac Leon)

*Odds correct at time of publication

Heat 2

A cracking heat here, Dublin cup winner Ballymore Border was a wide margin winner last weekend and clearly in top form, but he will need to be on his toes early from a tricky looking draw in four. The Other Kobe didn't have the clearest of runs last time out but if he can return to the form of round one, he will be hard to contain. Similar comments apply to Droopys Edison who was excellent in round one and ran with plenty of credit behind Swords Rex last week. Tommy Too Many was visually impressive in his latest run and is perfectly drawn as the sole wide seed while Cryptopunk and Kildare are both only having their third outings and may improve further.
(Selection: Tommy Too Many)

Heat 3

Deadly Showtime and Ballinabola Ed will dominate the market in heat three and preference is for Deadly Showtime to make it three in a row for owner Garry Hannon and trainer Karol Ramsbottom. He seems to have the measure of his rivals on the run to the corner and if he can repeat last week's performance it's hard to see anything coming from behind him. His kennel companion Carrauntoohil has plenty of pace and may well follow him home with Ballinabola Ed sure to be in the mix.
(Selection: Deadly Showtime)

Heat 4

Swords Rex will be all the rage here after last weekends stunning victory. He now finds himself at the top of the ante post markets and its easy to see why. He is blessed with stunning early pace and stays the 480-meter trip strongly. Lenson On Ice can go up strongly from box five but I expect Swords Rex to prove too strong from halfway. Scooby Prince would have a chance if he could rediscover his form of late last year, however his two runs in the competition so far have been well below his best.
(Selection: Swords Rex)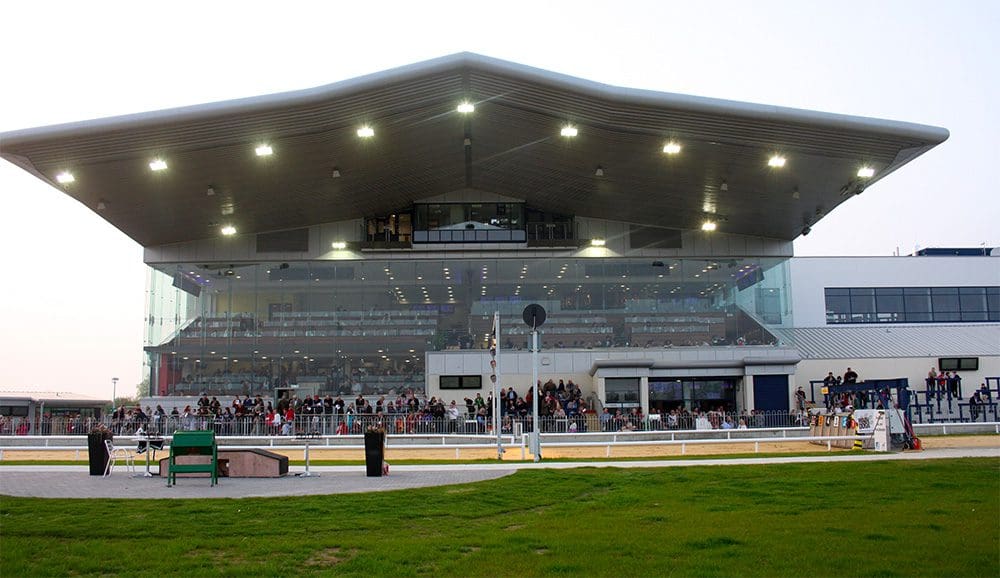 ---
UK Scene: Space Jet ready to launch in TV Trophy Final
Hove hosts an excellent card this Saturday night and along with Shelbourne Park it will be broadcast live on Racing Post Greyhound Television (RPGTV). The main event will of course be the TV Trophy Final and if last weeks semi finals are anything to go by, Space Jet is going to take a world of beating. Winning her heat by just the seventeen and a half lengths the Matt Dartnall trained daughter of Droopys Jet broke the track record when clocking 58:35 for the stamina sapping 955m trip. Blueberry Bullet took the second semifinal when she equaled the track record in a time of 58:60 before Space Jet broke it some 38 minutes later. She led all the way and comfortably beat the defending dual champion Aayamza Royale. The third and final semi was a more competitive affair with only a half-length separating Antigua Lava who got the better of an unlucky Bockos Brandy in 59:18.
2022 TV Trophy Final
Blueberry Bullet ($4)
Bockos Brandy ($17)
Antigua Lava ($15)
Space Jet ($1.53)
Aayamza Royale ($10)
Droopys Senorita ($21)
Although Space Jet set new figures for the trip last week, I wouldn't put anyone of having an interest in Bockos Brandy at double figure odds. She ran better than it looks last time and has some fine form over six bends in Ireland late last year. She could get a decent run early behind Blueberry Bullet and at $17 is certainly the value in the race. (Selection: Bockos Brandy)
Plenty more action at Hove
The supporting card at Hove on Saturday sees three other finals up for grabs. First up is the final of the Coral Sprint Trophy Final at 18:58 GMT where Ballymac Slapup will surely take this with a repeat performance of his latest run. Crossfield Dusty and Signet Goofy should pose as the main danger but Ballymac Slapup is the one to beat. Next on the card is the final of the Seasons Scaffolding Puppy Cup where Deelish Frankie just heads the betting over Milton Pepe. Milton Pepe looks the better drawn of the two for me and I would side with him, and finally the Brighton Belle is due off at 20:17 (GMT) where Whats Up Eva tipped up last week for outright glory is now the clear favorite at $2.50. All Saturday's action from Hove and Shelbourne can be viewed live on sportystuff.tv.
---
This weekend's best bets
Limerick Saturday – Kirby Memorial QF Heat 1
*Odds correct at time of publication
Hove Saturday – TV Trophy Final
*Odds correct at time of publication