Better Call Caul: Paddy Powers to Open 600 Glory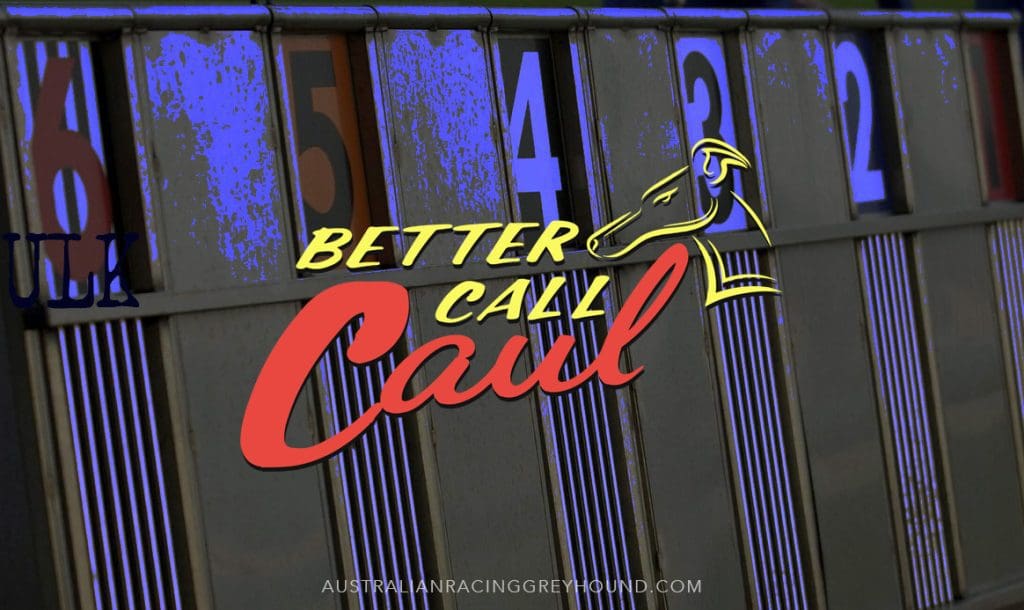 Fast Fit Paddy turned in the performance of a lifetime when he made all to win the Shelbourne Open 600 in devastating fashion on Saturday and became the third fastest greyhound in history over the iconic 600-yard trip. Well away from box two he led up with Hello Hammond but showed slightly more early pace as the first bend approached. Running a great bend, the brilliant son of Ballymac Vic and Rosmult Martha hit the back straight with a three-length lead over Hello Hammond with Kilkenny Santy and Allforthebest just in behind. Fast Fit Paddy maintained the strong gallop around the final bends and flew up the home straight stopping the clock in a blistering 31:96. Hello Hammond was two and a half lengths behind at the line with Kilkenny Santy finishing an honorable third. It was a fine victory for his trainer Declan McDonagh and massive congratulations go out to the winning owners John Quinn and Paul Corig.
On the undercard at Shelbourne on Saturday night The Suncroft Festival Puppy Oaks reached the quarter final stage, and we have a special crop of young bitches around at the moment. This event was last year won by the exceptional Susie Sapphire who went on to Derby glory later in the year. Fastest of the quarter final winners was Maries Wedding who was a sensational winner in 28:21. The other heat winners were Brynoffa Arminta (28:74) Ballymac Wispa (28:43) and Ballymac Snazzy (28:88). The semi finals are due to take place this Saturday night at Shelbourne.
Kirby Memorial Semi Final Stage at Limerick.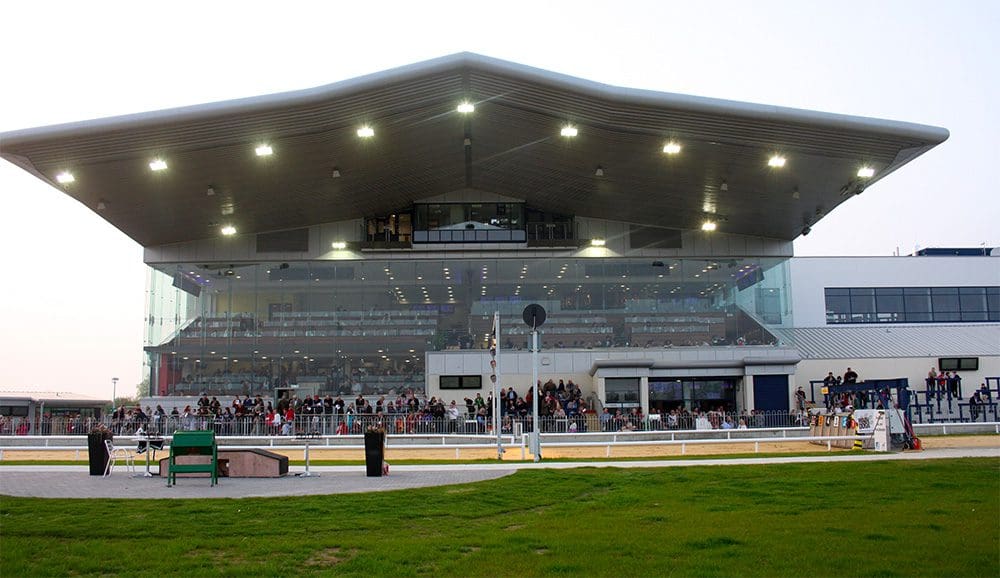 Only twelve remain in the hunt for the prestigious Con and Annie Kirby Memorial after we were treated to an unbelievable night's racing at Limerick on Saturday night. The first quarter final saw Magical Kuba post a fastest of the competition 28:02 for leading trainer Patrick Guilfoyle. Kuba was well away from box six and maintained a wide course through, entering the back straight with a three length lead he increased the tempo all the way to the line eventually having seven lengths to spare over Da Bold Freddie and Crafty Kokoro. Race favorite Droopys Nice One had no luck in running eventually finishing back in fifth. The second heat was won by outsider Kildare at odds of $13.0. Kildare was only moderately away from five but some trouble involving the inside runners allowed him to turn a handy second as they entered the back straight. The Other Kobe led to the third bend, but it was here that Kildare took up the running and he went on to score by just under a length from the rallying The Other Kobe with Droopys Edison taking third.
Ballinabola Ed and Deadly Showtime dominated the market ahead of the eagerly awaited third heat, Deadly Showtime took a flier from box three and led up from Ballinabola Ed. Ed displayed huge early pace and was a length in front of Deadly Showtime as they hit the back straight, the duo pulled clear of the remainder and in a great tussle it was Ballinabola Ed who prevailed from Deadly Showtime with Glengar Scholar some five lengths back in third. Scooby Prince took the final heat form early pace setter Lenson On Ice with the hot favorite Swords Rex back in third. Scooby Prince was one of the best puppies around at the end of last year, but it has taken him a while to rediscover his top form. He certainly was back to something near his best coming from off the pace to catch Lenson On Ice late on with Swords Rex perhaps slightly unlucky back in third. The semi finals are due to take place this Saturday at Limerick. Let us look at both heats.
Semi Final 1.
Deadly Showtime
Swords Rex
The Other Kobe
Da Bold Freddie
Kildare
Magical Kuba
Magical Kuba was a stunning winner last week when making all in a blistering 28:02 and if he were to repeat that run, he would be unstoppable. There is plenty of pace in this heat however and I'll side with Swords Rex in box two. For me he ran better than the placing suggests last week and as we have seen before he is more than capable of flashing from this box. If he gets to the front its hard to see anything coming from behind him. Deadly Showtime has done nothing wrong in the competition to date, but sometime switching from the middle boxes to the inside can catch them out and I fear this could be a possibility this weekend. I'll side with Swords Rex to make all at the expense of Magical Kuba with Da Bold Freddie to take third place.
Selection: Swords Rex
Semi Final 2.
Scooby Prince
Crafty Kokoro
Droopys Edison
Lenson On Ice
Glengar Scholar
Ballinabola Ed
Leading trainer Pat Buckley is well represented here with Lenson On Ice, Glengar Scholar and Ballinabola Ed. Looking at recent form its hard to see anything but Lenson On Ice or Ballinabola Ed leading in this. Both have been showing exceptional early pace and I'll just side with Ballinabola Ed to prove too strong for Lenson On Ice. Scooby Prince showed us how good he can be with a fine win last week while our ante post selection Crafty Kokoro is sure to finish with real speed. I can see Ballinabola Ed taking this with Scooby Prince and Crafty Kokoro coming through late in the day to take the other qualifying positions.
Selection: Ballinabola Ed
---
Matchbook Betting Exchange Maiden Derby at Towcester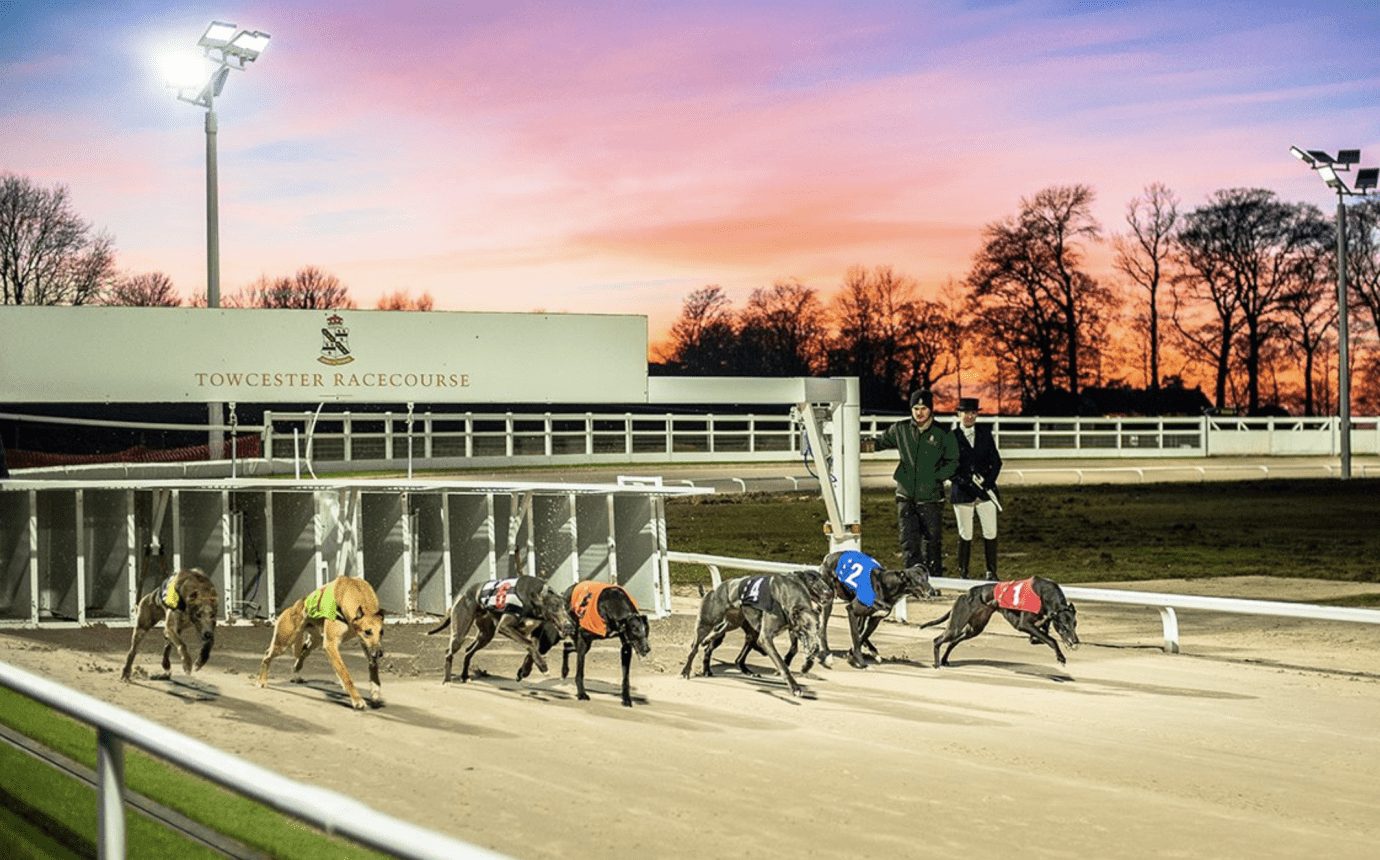 Its not long now until the Starsports English Greyhound Derby commences, and Towcester on Sunday hosted the first round of the Matchbook Betting Exchange Maiden Derby. It's safe to say there were plenty of Derby clues on offer. Current English Derby Favorite Coolavanny Shado made his eagerly awaited first start on English soil and he didn't disappoint, fast away from box two Shado showed fine early zip and built up a commanding lead over his pursuers, he maintained a strong gallop all the way to the line eventually coming home five lengths clear of Lightfoot Tolu in a very smart 29:29. Wide Open is a young bitch that has been highly thought of in Ireland and she enhanced her reputation when landing an earlier heat in a fastest of the round 29:20. Other notable heat winners were Swift Iconic 29:45, Storys Pewee 29:48 and Havana Lover 29:46. The second round continues this Sunday afternoon live on Racing Post Greyhound TV.
Space Jet ran out a comfortable winner of the Coral sponsored TV Trophy at Hove last Saturday night for trainer Matt Dartnall. She took up the running at the seventh bend to come home almost four lengths clear of pace setter Blueberry Bullet in the stamina sapping 955m trip. Defending Champion Aayamza Royale finished back in fifth place on her final career start, she has been a wonderful greyhound having won two Tv Trophies, as well as a Regency and a Cesarewitch. She retires with a record of twenty-seven wins from her sixty starts with seven track records along the way. We wish her and all her connections a very happy retirement. The supporting card at Hove also had three other finals up for grabs. Crossfield Dusty took the Coral sprint trophy for Patrick Janssens, while Burkos Bobbie was a good winner of the Seasons Scaffolding puppy cup. The final of the Brighton Belle was won in fine style by Whats Up Eva when she made all the running to take the Au$9,000 first prize.
---
This weekend's best bets
Limerick Saturday – Kirby Memorial SF 1
*Odds correct at time of publication
Limerick Saturday – Kirby Memorial SF 2
*Odds correct at time of publication
Similar Greyhound Racing News