Greyhound Racing Tips For Friday 13th March 2009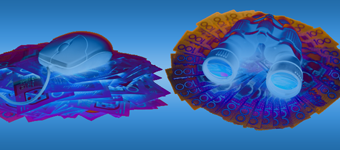 Welcome to Australian Racing Greyhound's free Greyhound Racing Tips for Friday 13th March 2009. Thursday night's racing was an absolute nightmare for form punters and a blessing for lotto players. They were winning without names all night at Sandown and Albion Park produced more than few upsets as well.
Overall we managed a neutral night, losing just a little over the 10 bets from our 4 winners with some boomakers and making a small profit backing out tips at Betfair. Of our selections Digital Magic ($1.62 Best Price) won very well, as did Altitude Bale at Angle Park who bolted in at the good odds of $4.18 (Best Price). At Dapto Thai Agent made heavy work of it but got the cash ($1.74 Best Price) and Rhonda's Chance won in nice style to make it 3 wins from 3 starts at luxury odds of $3.10 (Best Price).

Forget any of the beaten brigade ever went around last night, as it was just that kind of night where if it could go wrong it did for most of the favoured runners. Clearly Special Sign doesn't like Albion Park or being away from home in Victoria, Irreplaceable missed it and that was the end of our run, Roman Bale clearly prefers the rail, the real Hastings Bale didn't turn up, Romord not a bad run with no luck and just make a note that Next Top Model wants to get off on the corners and he racing style is what is beating her at the moment. She was a good run considering her inexperience and the interference she caused herself.
Those laying our bets at Betfair had a very nice night, mainly due to the short priced favourites going under at Albion Park, and the night produced a $334 profit to take the total return "on the lay" to $447 or 5% ROI over the 9 nights of our greyhound tips.
Greyhound racing tonight comes from Geelong (Victoria), Richmond (New South Wales) and selected races from Mandurah (West Australia).
Geelong is considered to be a safe punting track especially over the 457m distance. The 347m starts are usually plagued by interference and terrible betting races, box 1 is an advantage and box 3 has a godd record of this trip. The few 600m races run can produce good results but the short run to 1st corner has caused more than one betting plunge to go astray and does give an advantage to the box 1 runner. Over the 457m boxes 1 and 8 both share favouritism with the next most preferred draw box 7.
Richmond has always been a hot bed of greyhound betting activity, both good and bad; and it has always paid to follow educated money in most races at Richmond. The track has undergone some changes in recent years but the 535m races are genrally safe betting events as most dogs will get their chance in the run. Richmond races over the 313m and 400m distances and these should be avoided as betting options. If you must bet, boxes 1 and 2 over the 313m and box 1 over the 400m journey are massive advantages. The inside 3 boxes are only slightly favoured in the 535m races and again the inside 3 boxes are slightly favoured over the longer 717m distance. Over the 618 box 1 can be an adavantage with box 2 next best.
Mandurah can be a punters graveyard, the 492m distance, 647m distance and the 302m distances are corner starts and even the 405m start is only a short run before the corner. Good beginners are decidedly advantaged as are the red boxes over all 3 shorter distances. In the 302m races box 1 is a huge advantage and the same box features as prominently over the 405m, although the inside 4 boxes all perform well. Over the 492 distance box 1 is agian a big advantage as is box 2. Over the 647m there is a very slight preference to the squeeze boxes, 3,4,5 and 6 but it is marginal.
Geelong – Race 3 – Box 5 – Giacinta
From reads terrible but this blue bitch has more ability than most and regularly trials best of the morning times on the trial track. Needs a good clean run to show her best and definitely does not like and "rough stuff" in the run, but with slow beginners and one wayward chaser drawn her inside and the the likely odds on favourite not suited by box 8, I'm prepared to go with the odds her and jump in to this bitch as well over her real odds.
Geelong – Race 5 – Box 4 – King's Wizard
Tha Angela Langton owned and trained King's Wizard is by her own stud dog Return The King, and has had 5 starts for 3 wins and 1 placing in low grades at Shepparton and Warrnambool and looks the liekly leader here, despite the sequeeze box. King's Wizard has never lost in front and I don't expect that to change tonight given he is trained locallly and having his first start on his home track.
Geelong – Race 6 – Box 5 – Kaygee
Pam Tabone rarely has a bad dog in her kennel and Kaygee has an exceptionally good record of 8 wins and 10 placings from 25 starts with good wins at Bendigo, Warragul, Sale Traralgon at Sandown. The box 8 runner Flash Of Light will be highly overrated by punters, having won 5 from 8, but is first up for 3 months and a huge risk. Kaygee will be a nice price from this squeeze box and will slip under the guard of most punters, and does have early pace.
Geelong – Race 7 – Box 3 – Like Iron Mike
Like Iron Mike trained by Graeme Bate was a brilliant 25.59 winner from box 5 here last week and there is no reason he won't repeat the does in this from box 3. The sheep will make the Jason Thompson trained Sheoak Boxer favourite from box 4, giving us good odds about a very quick last start winner on the track. This isn't the Australian Cup of Horsham Cup but Thompson is getting used to running second to Bate and that's how this will finish as well.
Geelong – Race 8 – Box 6 – After Party
Melton trained After Party has an exceptional record at Geelong over the 457m of 5 starts for 3 wins and 2 placings, and was a good best of day winner at Horsham running a flying 27.23 2 starts ago. A very quick greyhound when able to lead she should give us a good site at odds and bolt this in if able to get some clear running from the boxes, which is likely to occur.
Richmond – Race 5 – Box 2 – Ma Foo Foo
The Krsity Sultana trained Ma Foo Foo being by Bombastic Shiraz ~ Chilling Subject is related to up and coming greyhound Miss Amy Jade and should be ideally suited to both the 618m distance and the move to box 2. Has been racing a better grade of greyhound at Wentworth Park over the 520m and will appreaciate this weaker grade.
Richmond – Race 6 – Box 2 – Ravenstoke
Ravenstoke is a graded certainty in this race with not a lot of pace around him. With a good record of 3 ins from 4 starts out of box 3, this Doreen Dryan trained son of Most Awedome~Buena Sarah is having his first start at Richmond tonight, but will be too good for his opposition.
Richmond – Race 7 – Box 8 – Marmalade Sky
Marmalade Sky was a quick 30.80 Richmond maiden winner 2 starts ago from box 7 and now finds itself in one of the weakest fields seen for some time. Owned and trained in the Mario Abela / Peter Rodgers partnership, this daughter of Hallucinate ~ Molly's Osti is perfectly boxed out in the pink box and if she can repeat her 30.80 effort, she won't just win, she'll blow them away.
Richmond – Race 10 – Box 8 – Novermber Pearl
This Christine Oldfield trained November Pearl has won 3 races from 12 starts with 3 further placings and looks well boxed out in the 8 in this race. A hard race but happy to go with the a good trainer who always prepares her dogs well and has them fit and race ready.
Mandurah – Race 6 – Box 1 – Fever Freeway
The Keith Harding trained Fever Freeway has started once from box 1 for 1 win and has 1 win and a 2nd from the last 3 starts. First run tonight over the 492m and might get a little tired but should set up a big break from this draw and hold that down to the line. Has had all her 24 starts at Mandurah for 6 wins and 8 placings, so should know her way around the track
Free $50 Bet At Sportsbet
Remember if you like any of our Tips and want to get your punting account kick started, all our readers are able to take advantage of our Free $50 Bet offer for anyone that is able to open a new account with Sportsbet. Just open a new account at Sportsbet from any of our links and you can be betting and winning for free on us.
Don't Like Our Tips? Lay Them At Betfair
If you think our selections can't win, you can make money by betting against us, laying the selection at Betfair. Follow any of our Betfair links to open a Befair account now and get a Free$50 Bet to put our greyhound Tips to the test.
NTBBA File (Never To Be Backed Again)
Me Boss (New South Wales)
Bikini Beach (Queensland)
Autumn Honey Bee (New South Wales)
Teaman Titch (Victoria)
Facial (ACT/New South Wales < 650m) Sculpted (South Australia) Matching Outcome (Queensland)
Australian Racing Greyhound Specials (Follow Up On Them Next Start)
Special Sign (Albion Park)
Physical (Dapto, Bulli, Richmond)
Punk Appeal ( > 600m races)
Cyclone Ned (Victoria)
Uno Express (Victoria)
Tearaway Tanya (New South Wales)
Sardius (Victoria – short races / wide draws)
Lochinvar Polo (New South Wales)
More greyhound news