Greyhound Racing Tips For Monday 16th March 2009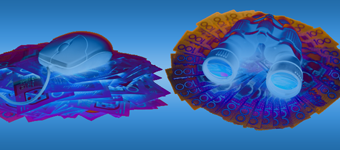 Welcome to Australian Racing Greyhound's free Greyhound Racing Tips for Monday 16th March 2009 with tips tonight from Cranbourne (Victoria), Wentworth Park (New South Wales), Albion Park (Queensland) and Angle Park (New South Wales).
Yesterdays greyhound racing action saw us plug more than $500 of the hole Cannington greyhounds left us in from Saturday, with 4 good winners including $5.80 (Best Price) Sale winner Hello Bucks. All up we are still down 5-12 bets over the 129 selections so far, which given the unbelievable run at Cannington Saturday on a night when we gave you 19 selections, is a pretty good result.

The anti-bet brigade laying out tips at Betfair are showing a small 2% profit so far, losing $133 last night after getting $366 worth of the bikkies Saturday night.
With racing tonight from Cranbourne (Victoria), Wentworth Park (New South Wales), Albion Park (Queensland) and Angle Park (New South Wales), lets just recap the way those tracks play.
Cranbourne races over the 311m, 520m and 699m distances. Punters should stay away from the 311m races as a short run to the first corner cause unpredictable results and leaders usually win. Box 8 is a huge advantage in these races. The 520m distance runs more consistently and the track show a more normal distribution of the four "bookend" boxes performing best. The 699m races are run infrequently and usually contain one standout selection.
Wentworth Park went from being a very fair track to a leader biased track with the addition of "transition turns" to the corners in the mid 90's. Leaders have been advantaged ever since that track modification and consequently red box draws are small advantage over both the 520m and 720m distances now.
Albion Park was the first track in Australia to move to the finish-on lure system and it is definitely the better of the two Queensland TAB tracks. A lack of depth in a lot of races can cause upsets at Albion Park when favourites are over-rated or suffer interference. Tread warily when betting on the corner start 600m races; and the 700m races will often throw up odds-on favourites that have alot of weakness about them.
Angle Park is all about leading to the first corner, class dogs will knock up winning in South Australia as their is a definite lack of depth, even at higher grades. Again be wary of betting in 600m and 700m events at Angle Park as in many cases it is just the last throw of the dice for connections and there are very few genuine stayers.
Cranbourne – Race 6 – Box 7 – Double Jump
The Chris Johannsen trained Double Jump has had 3 starts for a win and a 3rd both at Cranbourne, as looks to have the early pave to lead this field with slow beginners drawn inside and outside him. The interestingly bred son of Macho Grande and Orabell, clocked 30.72 winning his maiden here 2 starts back before failing at Shepparton from box 5. Needs to jump to win this.
Cranbourne – Race 7 – Box 4 – Carlisle Bomber
A winner at her last 2 starts, winning a Traralgon maiden heat and final, Carlisle Bomber is punching a little above her weight here, but has enough early pace to offset the class rise. Running 30.38 and improving to run 30.33 at Traralgon, this daughter of November Fury ~ Shanlyn Georgia looks a likely type from the handy Larsen kennels.
Wentworth Park – Race 1 – Box 3 – Punk Appeal
The very first race of the night at Wenty should set the tone for the rest, when on of our Australian Racing Greyhound Specials bobs up in a 520m race from box 3. A good last start winner in 35.67 at Richmond over the 600m, Punk Appeal might've been better served returning back there for an easy "kill", but instead trainer John Harris has ventured to HQ to try for a 5th grade. Youtar Warrior will start very short odds of the 1 box, so happy to be on Punk Appeal who should get a nice trail and prove to strong.
Wentworth Park – Race 4 – Box 6 – Tearaway Tanya
Another of our Australian racing Greyhound Specials appears in Race 6 tonight starting from box 6. Tearaway Tanya won running away last week at her first start at Wentworth Park, settig up her win with excpetional box manners and a quick 5.43 first section. Many on track thought she may have gone too early and get tired in the run but this Maureen West trained daughter of Benny's Toll ~ Ominous Angel extended her elead to the line running a very good debut time of 30.25. Should repeat the does here.
Wentworth Park – Race 6 – Box 8 – Lochinvar Polo
On a red letter night, the third of our Australian Racing Greyhound specials will face the starter in Race 6 at Wentworth Park, starting from the same box he had at his last run at Gosford. At Gosford Lochinvar Polo was again against Lochinvar Prada with the latter missing the starts and not really featuring, but Lochinvar Polo was desperately unlucky in the run, getting carted off the course on more than two occassions and still running a close third. Well boxed out in the 8 and should make amends tonight.
Wentworth Park – Race 7 – Box 1 – Bells Pace
The very speedy Bells Pace is drawn to advantage down on the rail and coming off a best of night 30.04 win at Wentworth Park from box 2. On that occassion leading all the way winning by 7.75 lengths; it is impossible to see this Kristy Sultana trained daughter of Elite State ~ Agreement getting beaten. Won't be flash odds but won't lose either.
Wentworth Park – Race 9 – Box 1 – Going Mad
Victorian greyhound Going Mad was formerly in the good hands of Jimmy Auld in Victoria and has now been transferred to Mark Bell's kennel in New South Wales. Going Mad has only won 5 of his 14 starts but has run sensational times in winning running best of night on 3 occassions. With times like such as 23.82 at Bendigo, 27.09 at Horsham, 25.04 at Shepparton and an unbeaten record from box 1, this son of Where's Pedro ~ Token Whiz, will need to lead to show his best but should have no trouble doing that from this red box draw.
Albion Park – Race 4 – Box 5 – Whata Surf
This Christine Robartson trained son of Surf Lorian ~ New Guess has won 3 of 5 starts at Ipswich running second on another occassion, and makes his Albion Park debut here tonight. Not especially well boxed in the 5, Whata Surf has enough early pace to lead this field easily but just needs a stride or two to wind up out of the boxes. High balling out in front last start at Ipswich Whata Surf run a sensational 30.54 winning by 15.75 lengths. A repeat of that will see him past the post here.
Angle Park – Race 7 – Box 6 – Altitude Bale
Quickly becoming one of our favourite greyhounds in SA, Altitude Bale has been our selection on 2 occassion and bolted in on both counts paying $3.90 and $4.18. Only getting more and more confidence with every run, this ex Victorian has now had 7 starts in SA for 3 wins and 2 placings since being sent over from Victoria, winning his last 3 in a row from boxes, 8, 8 and 1. Blessed with early pave to offset this draw, Altitude Bale has won 30.32 and 30.37 winning his last 2 in a row at Angle Park and no reason to see him not doing the same in this.
Angle Park – Race 10 – Box 7 – Compass Bale
Newly arrived ex-Victorian Compass Bale proved he has a significant edge of his rivals here running 30.51 here last week at only his second start in SA from box 6. The move one out to box 7 will only improve the chances of this son of Elgrando ~ Mirada Bale and against what can only be decribed as an incredibly moderate field, Compass Bale should get the cash with ease.
Free $50 Bet At Sportsbet
Remember if you like any of our Tips and want to get your punting account kick started, all our readers are able to take advantage of our Free $50 Bet offer for anyone that is able to open a new account with Sportsbet. Just open a new account at Sportsbet from any of our links and you can be betting and winning for free on us.
Don't Like Our Tips? Lay Them At Betfair
If you think our selections can't win, you can make money by betting against us, laying the selection at Betfair. Follow any of our Betfair links to open a Befair account now and get a Free$50 Bet to put our greyhound Tips to the test.
NTBBA File (Never To Be Backed Again)
Me Boss (New South Wales)
Bikini Beach (Queensland)
Autumn Honey Bee (New South Wales)
Teaman Titch (Victoria)
Sculpted (South Australia)
Matching Outcome (Queensland)
Australian Racing Greyhound Specials (Follow Up On Them Next Start)
Physical (Dapto, Bulli, Richmond)
Punk Appeal ( > 600m races)
Cyclone Ned (Victoria)
Uno Express (Victoria)
Tearaway Tanya (New South Wales)
Sardius (Victoria – short races / wide draws)
Lochinvar Polo (New South Wales)
Like Iron Mike (Horsham)
Similar Greyhound Racing News