Greyhound Racing Tips For Monday 19th October 2009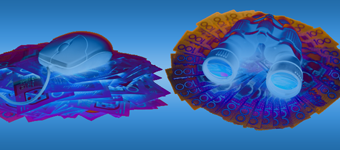 Welcome to Australian Racing Greyhound's Greyhound Racing Tips for Monday 19th October 2009 with Tips tonight from Cranbourne (Victoria), Wentworth Park (New South Wales), Albion Park (Queensland) and Angle Park (New South Wales).
If you haven't jumped on the bandwagon yet get yourself set up with an account at Sportsbet, most Australians are still eligible for a $50 Free Bet, no deposit required at one of Ausralia's leading corporate bookies.
With racing from Cranbourne (Victoria), Wentworth Park (New South Wales), Albion Park (Queensland) and Angle Park (New South Wales), lets just review some of our betting advice for the way those tracks play.

Cranbourne races over the 311m, 520m and 699m distances. Punters should stay away from the 311m races as a short run to the first corner cause unpredictable results and leaders usually win. Box 8 is a huge advantage in these races. The 520m distance runs more consistently and the track show a more normal distribution of the four "bookend" boxes performing best. The 699m races are run infrequently and usually contain one standout selection.
Wentworth Park went from being a very fair track to a leader biased track with the addition of "transition turns" to the corners in the mid 90's. Leaders have been advantaged ever since that track modification and consequently red box draws are small advantage over both the 520m and 720m distances now.
Albion Park was the first track in Australia to move to the finish-on lure system and it is definitely the better of the two Queensland TAB tracks. A lack of depth in a lot of races can cause upsets at Albion Park when favourites are over-rated or suffer interference. Tread warily when betting on the corner start 600m races; and the 700m races will often throw up odds-on favourites that have alot of weakness about them.
Angle Park is all about leading to the first corner, class dogs will knock up winning in South Australia as their is a definite lack of depth, even at higher grades. Again be wary of betting in 600m and 700m events at Angle Park as in many cases it is just the last throw of the dice for connections and there are very few genuine stayers.
Cranbourne Greyhounds – Race 3 – Box 1 – Too Slow Rosco
Youngster Too Slow Rosco looks the winner in this very low 5th grade race after having just the one start for a 30.93 maiden win here from box 6. Led practically all the way and won by 3.75 lengths. That followed a 31.58 maiden qualy win here ona slow track and although 30.93 isn't exaclty setting the track alight it will be too good for this lot from box 1.
Cranbourne Greyhounds – Race 6 – Box 8 – Ultra Rumble
The Darren McDonald trained Ultra Rumble is ideally drawn here off the track out in the 8 box being a son of Spiral Nakita who appreciate a lot of room around them in the run. Has started 9 times from box 8 and run 1st or 2nd at 7 of those starts. Has a 30.41 win to his credit here and can lead all the way.
Wentworth Park Greyhounds – Race 1 – Box 7 – Lochinvar Milano
Highly rated Lochinvar Milano comes to town for his first genuine staying attempt after blitzing the middle distance at Gosford and The Gardens at recent starts. Ran 35.36 winning at Gosford before finshing second there a week later after overcoming inteference. Then made amends leading almost all the way at Gosford running 35.59 and the taking that form to The Gardens beating Lilley Criminal in 35.12. Has now won 9 of 16 starts with 4 seconds and a third. Very classy greyhound who will face a tough first up test against Reign Over Me, but does look very special.
Wentworth Park Greyhounds – Race 3 – Box 1 – Your Signature
The John Aldous trained Your Signature created a big impression at her last start winning at Dapto over 600m in 34.85 and bolting in by 13.25 lengths. That followed a good come from behind win at Bulli in 29.07. Will probably get back early here and will need to get a little luck in running but does look the testing material and connections have knocked back several big offers for this bitch, so must be rated highly.
Wentworth Park Greyhounds – Race 5 – Box 1 – Bells Pace
Classy Bells Pace just missed at Dapto last start going under to Jai Alation in the Dapto Silver Collar after copping interference when trying to cross over from box 8. Should have one last start and was finishing over the top of the winner but post loomed too soon. Won her previous 3 starts in a row and is unbeaten from box 1 draws. Best bet of the night but won't start in black figures.
Wentworth Park Greyhounds – Race 7 – Box 1 – Over Some
Over Some is another from the classy kennels of the Sultana family. Another Collision youngster she has won 4 of her 12 race starts with a further 4 placings and looked very good winning 2 starts ago from box 3 here in 30.20. Failed last start from box 5 at The Gardens but should make amends tonight off box 1.
Wentworth Park Greyhounds – Race 9 – Box 7 – La Voca
Speedy La Voca impressed last start at The Gardens when leading early and still finding plenty in the run to win coming away in 30 dead from box 5. Should be able to lead again despite the wide draw and is showing much more strength in her runs now she is maturing. Has started here 7 times and is yet to win but does look to be ready now.
Free $50 Bet At Sportsbet
Take advantage of our $50 Free Bet with Sportsbet. Just open a new account at Sportsbet from any of our links and you can be betting and winning for free on us. Use Sportsbet Free Bet Code 27110 when signing up for a $50 Free Bet.
Free $100 Bet At Iasbet
Sign up at Iasbet and use the Iasbet Promo Code ARG100 and you can get a Free $100 Bet on us. Just open a new Iasbet account from any of our links, use the Iasbet Bonus Code ARG100 when registering, deposit $50 and have a $50 bet, and your account will be credited with a $100 Free Bet with in 24 hours.
Don't Like Our Tips? Lay Them At Betfair
If you think our selections can't win, you can make money by betting against us and laying the selection at Betfair. Follow any of our Betfair links to open a Befair account now and put our greyhound Tips to the ultimate test. Betfair is also the only site that allows you to get set at Fixed Odds on all greyhounds races Australia wide.
Australian Racing Greyhound Dog House (NTBBA – Never To Be Backed Again)
Me Boss (New South Wales)
Bikini Beach (Queensland)
Autumn Honey Bee (New South Wales)
Teaman Titch (Victoria)
Sculpted (South Australia)
Miss Opie (Victoria)
Australian Racing Greyhound Kennel
Uno Express (Victoria)
Monique's Doll (New South Wales)
Goodesy (New South Wales)