Greyhound Racing Tips For Saturday 10th October 2009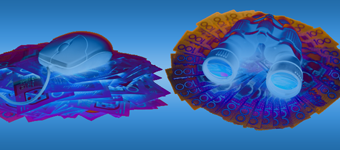 Welcome to Australian Racing Greyhound's Greyhound Racing Tips for Saturday 10th October 2009 with Tips tonight from The Meadows (Victoria), Wentworth Park (New South Wales), and Cannington (West Australia).
With Greyhound Racing coming at us from The Meadows (Victoria), Wentworth Park (New South Wales), and Cannington (West Australia), let's recap out betting advice for tonight's tracks.

The Meadows races over the 525m, 600m and less frequently the 725m distances and the track definitely favours railers; it is almost impossible to make ground once you get wide on the track at The Meadows. The inside 3 boxes are favoured over the 525m, and the inside 4 boxes over the 600m. The outside boxes are a decided disadvantage over the both the shorter distances.
Wentworth Park went from being a very fair track to a leader biased track with the addition of "transition turns" to the corners in the mid 90's. Leaders have been advantaged ever since that track modification and consequently red box draws are small advantage over both the 520m and 720m distances now.
Cannington is one of the better two tracks which does tend to give greyhounds off the speed a chance to run on. Both the 530m, and 642m distances favour the inside boxes and the 1 box has a slight advantage over the 715m distance.
The Meadows Greyhounds – Race 6 – Box 2 – Eighth Wonder
Eighth Wonder is gunning for 5 wins in a row here tonight after wins at Geelong, Warrnambool and last start here in the heats in 30.26. Looks again the testing material and should be able to take the sit on Octare from box 1 and prove too strong in the run to the line.
The Meadows Greyhounds – Race 8 – Box 7 – Jamaican Bolt
Have to take on trust in this that Jamaican Bolt will show his usual early pace and be able to cross over from the wide draw where he has a good record of 7 wins and 5 placings from 19 starts. Has on here in a very good 29.88 and has won or been placed in all but 2 of his 13 starts here at The Meadows. Class runner of the race who should prove too good.
Wentworth Park Greyhounds – Race 7 – Box 5 – Goodesy
Unbeaten Goodesy faces his toughest test tonight from an ordinary box in a fair city 5th grade. Class is still not as strong as it could be, but with the speedy Super Laurie boxed outside Goodesy, we will see if he is as good as people would have us believe. Will definitely get covered early and will have hunt around for a run to get position in the back straight. Is good enough to overcome a little traffic, but if he can make it 9 from 9 from this draw and run time, he may well be the real deal.
Wentworth Park Greyhounds – Race 8 – Box 2 – Monique's Doll
Another in our Australian Racing Greyhound Kennel, Monique's Doll looks very well drawn in the eighth race from box 2. Resumed from a spell with a good 30.48 win here from box 4 but hasn't had much luck or box speed from at past 2 starts from box 6. Move toward the rail should help and she has started here 3 times for 2 wins with a career record of 5 wins and 2 placings from 11 starts.
Don't Like Our Tips? Lay Them At Betfair
If you think our selections can't win, you can make money by betting against us and laying the selection at Betfair. Follow any of our Betfair links to open a Befair account now and put our greyhound Tips to the ultimate test. Betfair is also the only site that allows you to get set at Fixed Odds on all greyhounds races Australia wide.
Australian Racing Greyhound Dog House (NTBBA – Never To Be Backed Again)
Me Boss (New South Wales)
Bikini Beach (Queensland)
Autumn Honey Bee (New South Wales)
Teaman Titch (Victoria)
Sculpted (South Australia)
Miss Opie (Victoria)
Australian Racing Greyhound Kennel
Uno Express (Victoria)
Monique's Doll (New South Wales)
Goodesy (New South Wales)