Greyhound Racing Tips For Friday 9th October 2009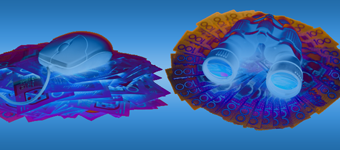 Welcome to Australian Racing Greyhound's Greyhound Racing Tips for Friday 9th October 2009 with Tips tonight from Geelong (Victoria), Richmond (New South Wales) and selected races from Mandurah (West Australia).
The huge profits flowing back to our readers just supports the theory that if your paying for Tips, or following Tips from another source your wasting money. Life's too short to lose money; bet big, win big and enjoy life by following our Tips.
Sportsbet is still offering a free $50 bet without deposit is you enter the Sportsbet Free Bet Code 27110 and you can get an Iasbet Free Bet of $100 if you deposit just $30 and place it on any one of our Tips or your own selection.

Tonight's Greyhound Racing action is dominated by the Geelong Gold Cup semi finals and the final of the Group 3 The Schweppes from Mandurah. Earlier today Within Site won the Group 3 Charcoal Inn Casino Cup for local trainer Daryl Schafer. Why it was run at 6pm when most working people are still trying to make their way home is anyones guess?
With all this high Greyhound Racing action tonight with Greyhound Racing coming from The Gardens (New South Wales), Geelong (Victoria), Richmond (New South Wales) and selected races from Mandurah (West Australia), lets just recap betting advice for those tracks.
Geelong is considered to be a safe punting track especially over the 457m distance. The 347m starts are usually plagued by interference and terrible betting races, box 1 is an advantage and box 3 has a good record of this trip. The few 600m races run can produce good results but the short run to 1st corner has caused more than one betting plunge to go astray and does give an advantage to the box 1 runner. Over the 457m boxes 1 and 8 both share favouritism with the next most preferred draw box 7.
Richmond has always been a hot bed of greyhound betting activity, both good and bad; and it has always paid to follow educated money in most races at Richmond. The track has undergone some changes in recent years but the 535m races are generally safe betting events as most dogs will get their chance in the run. Richmond races over the 313m and 400m distances and these should be avoided as betting options. If you must bet, boxes 1 and 2 over the 313m and box 1 over the 400m journey are massive advantages. The inside 3 boxes are only slightly favoured in the 535m races and again the inside 3 boxes are slightly favoured over the longer 717m distance. Over the 618 box 1 can be an advantage with box 2 next best.
Mandurah can be a punters graveyard, the 492m distance, 647m distance and the 302m distances are corner starts and even the 405m start is only a short run before the corner. Good beginners are decidedly advantaged as are the red boxes over all 3 shorter distances. In the 302m races box 1 is a huge advantage and the same box features as prominently over the 405m, although the inside 4 boxes all perform well. Over the 492 distance box 1 is again a big advantage as is box 2. Over the 647m there is a very slight preference to the squeeze boxes, 3,4,5 and 6 but it is marginal.
2009 Group 2 Geelong Gold Cup Semi Final 1 – Geelong Greyhounds – Race 5 – Box 1 – Turanza Bale
Pretty much a race in two here between Turanza Bale and Birthday Boy. Turanza Bale has only every been unplaced once here in 5 runs and Birthday Boy has never finished worse than second in 7 starts here. Box 5 isn't as much of a disadvantage to Birthday Boy as it might look and he well truly knows his way from bad draws. Just think Turanza Bale will get an easier run and every opportunity to lead all the way.
2009 Group 2 Geelong Gold Cup Semi Final 2 – Geelong Greyhounds – Race 6 – Box 1 – Grease Monkey
The Peter Giles Grease Monkey will go around at fair odds here and will have a pretty good chance as he is endowed with early pace. Has won 3 of his last 5 starts and ran second behind Gripen Bale last week after leading and getting run down. Gripen Bale is a very good young dog on the way up and there's no Grease Monkey in this race. Looks a likely leader and can steal this from some more fancied rivals.
2009 Group 2 Geelong Gold Cup Semi Final 3 – Geelong Greyhounds – Race 7 – Box 2 – Matching Outcome
Matching Outcome looks the winner of this third semi final, depite the fact I am no fan of this dog. Very average field in this semi and completely devoid of early pace, so Matching Outcome looks the only logical winner as the only greyhound with box pace. Has had a few marks against hsi name for being less than genuine but has started twice here for a win and a second including his last start 25.70 effort here. Forced to chose we'll be on him, but rather sit this one out and watch.
2009 Group 2 Geelong Gold Cup Semi Final 4 – Geelong Greyhounds – Race 8 – Box 3 – Gripen Bale
Whoever wins this last semi final will start favourite for the final, where Alotta Mojo looks the logical early leader which will bring Prankster undone as they have to lead to win. Gardam Prince is another that doesn't like traffic and with Alotta Mojo highballing will lose his compass. That just leaves Cyclone Ned, Gripen Bale and Ned's Pedro as the only greyhounds who will try to run down Alotta Mojo. Ned's Pedro's reputation is a little above his ability, so we're down to Cyclone Ned and Gripen Bale. Gripen Bale is slow early but probably the best dog in the race whereas Cyclone Ned couldn't have been more impressive last week running 25.50 from box 8. Going to go with Gripen Bale who will need luck but has more scope than most. Either way only 1,3,or 6 should fight this out.
Richmond Greyhounds – Race 8 – Box 4 – Hurricane Luke
Hurricane Luke looks the likely winner here based on his past 2 wins at Bull in 22.80 and 22.35. Hasn't started here but has been around 2 corners at Wentworth Park and has a good record from box 6, having started 6 times for 2 wins and 3 placings. Move to box 5 shouldn't present much of a problem and Matic's are more than handy with greyhounds that have above average ability.
2009 Group 3 The Schweppes Final – Mandurah Greyhounds – Race 7 – Box 1 – Blue Goose4>
Blue Goose looks the winner here from box 1. Has started just the once in 14 starts from box 1, but won well at Cannington that time running 30.46. Was a very good Cannington winner 2 starts back in a flying 30.13 and won his heat last week 27.53 coming from off the pace. Has won 6 of his last 8 starts and looks highly promising. Box draw tips it in his favour but won't be able to give away a start again. Free $50 Bet At Sportsbet
Take advantage of our $50 Free Bet with Sportsbet. Just open a new account at Sportsbet from any of our links and you can be betting and winning for free on us. Use Sportsbet Free Bet Bonus Code 27110 when signing up for a $50 Free Bet.
Free $100 Bet At Iasbet
Sign up at Iasbet and use the Iasbet Promo Code ARG100 and you can get a Free $100 Bet on us. Just open a new Iasbet account from any of our links, use the Iasbet Bonus Code ARG100 when registering, deposit $50 and have a $50 bet, and your account will be credited with a $100 Free Bet with in 24 hours.
Don't Like Our Tips? Lay Them At Betfair
If you think our selections can't win, you can make money by betting against us and laying the selection at Betfair. Follow any of our Betfair links to open a Befair account now and put our greyhound Tips to the ultimate test. Betfair is also the only site that allows you to get set at Fixed Odds on all greyhounds races Australia wide.
Australian Racing Greyhound Dog House (NTBBA – Never To Be Backed Again)
Me Boss (New South Wales)
Bikini Beach (Queensland)
Autumn Honey Bee (New South Wales)
Teaman Titch (Victoria)
Sculpted (South Australia)
Miss Opie (Victoria)
Australian Racing Greyhound Kennel
Uno Express (Victoria)
Monique's Doll (New South Wales)
Goodesy (New South Wales)