Greyhound Racing Tips For Friday 16th October 2009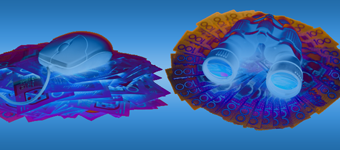 Welcome to Australian Racing Greyhound's Greyhound Racing Tips for Friday 16th October 2009 with Tips tonight from Geelong (Victoria), Richmond (New South Wales) and selected races from Mandurah (West Australia).
The huge profits flowing back to our readers just supports the theory that if your paying for Tips, or following Tips from another source your wasting money. Life's too short to lose money; bet big, win big and enjoy life by following our Tips.
Iasbet is offering an awesome Caulfield Cup promotion for our readers – Bet $50 and get a $100 Free Bet. The stage is set for another famous Spring Carnival of racing and cahsing, kicking off with Caulfield Cup this Saturday. Get your $100 Free Bet in just 3 easy steps:
Join IASbet.com and enter the Iasbet Promotional Code: ARG100 during registration.
Deposit and bet a minimum of $50 or more.
Your $100 Free Bet will be credited to your account within 24 hours of your initial bet/s being settled (resulted).

Sportsbet is still offering a free $50 bet without deposit is you enter the Sportsbet Free Bet Code 27110 and you can get an Iasbet Free Bet of $100 if you deposit just $30 and place it on any one of our Tips or your own selection.
Tonight's Greyhound Racing action is dominated by the final of the Group 2 Geelong Gold Cup with Graeme Bate shooting for 3 Group wins in 2 days after annexing the Group 2 Sir John Dillon Memorial and the Group 3 SA Derby within minutes of each other last night.
With all this high Greyhound Racing action tonight with Greyhound Racing coming from The Gardens (New South Wales), Geelong (Victoria), Richmond (New South Wales) and selected races from Mandurah (West Australia), lets just recap betting advice for those tracks.
Geelong is considered to be a safe punting track especially over the 457m distance. The 347m starts are usually plagued by interference and terrible betting races, box 1 is an advantage and box 3 has a good record of this trip. The few 600m races run can produce good results but the short run to 1st corner has caused more than one betting plunge to go astray and does give an advantage to the box 1 runner. Over the 457m boxes 1 and 8 both share favouritism with the next most preferred draw box 7.
Richmond has always been a hot bed of greyhound betting activity, both good and bad; and it has always paid to follow educated money in most races at Richmond. The track has undergone some changes in recent years but the 535m races are generally safe betting events as most dogs will get their chance in the run. Richmond races over the 313m and 400m distances and these should be avoided as betting options. If you must bet, boxes 1 and 2 over the 313m and box 1 over the 400m journey are massive advantages. The inside 3 boxes are only slightly favoured in the 535m races and again the inside 3 boxes are slightly favoured over the longer 717m distance. Over the 618 box 1 can be an advantage with box 2 next best.
Mandurah can be a punters graveyard, the 492m distance, 647m distance and the 302m distances are corner starts and even the 405m start is only a short run before the corner. Good beginners are decidedly advantaged as are the red boxes over all 3 shorter distances. In the 302m races box 1 is a huge advantage and the same box features as prominently over the 405m, although the inside 4 boxes all perform well. Over the 492 distance box 1 is again a big advantage as is box 2. Over the 647m there is a very slight preference to the squeeze boxes, 3,4,5 and 6 but it is marginal.
Geelong Greyhounds – Race 7 – Box 8 – Grease Monkey
The Peter Giles trained Grease Monkey wasn't disgraced last week in the semi finals of this race running third to Gripen Bale. Will go around at fair odds here again from the wide draw but has won 3 of his last 6 starts and only been unplaced once. Looks like he might lead from this draw and prove hard to beat.
Group 2 Geelong Gold Cup Final – Geelong Greyhounds – Race 8 – Box 4 – Gripen Bale
Box draw has really changed the complexion of this race. Birthday Boy is looking for his second Geelong Gold Cup from box 8 but wasn't able to win either heat or semi final to make this race and although he looks like getting a charmed run, is not going as well as last year. Early leader looks like Go Go Allegro from box 2 who won his heat in 25.63 and semi in 25.61 from boxes 2 and 6. That won;t be quick enough to win this and by leading should create just enough room in behind him for Gripen Bale to chime in to the race from box 4 after his usual tardy beginning. Class dog who has a finish like no other in this race and can run down any of the other 7 greyhounds provided he gets a look.
Geelong Greyhounds – Race 12 – Box 8 – Shakey Bake
Long wait to the last and it will be short odds and civility about Shakey Bake who is from the Brett Lee ~ Leprechaun Flee litter who have run through their maidens very quickly. Whole litter looks like they appreciate a wide draw and Shakey Bake has won both his career wins from boxes 6 and 8. Has started 5 times for 2 wins and 3 placings including 2 30.36 efforts at The Meadows and looks way too good for these.
Richmond Greyhounds – Race 2 – Box 1 – Milk River
Got no idea what the name means and pretty sure I don't want to know, but Milk River looks the winner here based on his breeding being by Big Daddy Cool ~ Penny Dancer and having had just the 2 starts fro a win and a second at Dapto. Importantly the win was from box 2 when taking the lead mid race for a 2 length 30.66 win. Should appreciate the rails draw and make it 2 from 3.
Richmond Greyhounds – Race 8 – Box 8 – Excel Like Speed
The Anthony Azzopardi trained Excel Like Speed has won 4 of 10 starts with a further placing and based on her last start 30.76 win from box 6 here, looks the winner again. Was able to rest the lead not long after jumping last week and should be able to do the same again tonight. Is pretty smart at her best and should have little trouble accounting for these.
Free $50 Bet At Sportsbet
Take advantage of our $50 Free Bet with Sportsbet. Just open a new account at Sportsbet from any of our links and you can be betting and winning for free on us. Use Sportsbet Free Bet Code 27110 when signing up for a $50 Free Bet.
Free $100 Bet At Iasbet
Sign up at Iasbet and use the Iasbet Promo Code ARG100 and you can get a Free $100 Bet on us. Just open a new Iasbet account from any of our links, use the Iasbet Bonus Code ARG100 when registering, deposit $50 and have a $50 bet, and your account will be credited with a $100 Free Bet with in 24 hours.
Don't Like Our Tips? Lay Them At Betfair
If you think our selections can't win, you can make money by betting against us and laying the selection at Betfair. Follow any of our Betfair links to open a Befair account now and put our greyhound Tips to the ultimate test. Betfair is also the only site that allows you to get set at Fixed Odds on all greyhounds races Australia wide.
Australian Racing Greyhound Dog House (NTBBA – Never To Be Backed Again)
Me Boss (New South Wales)
Bikini Beach (Queensland)
Autumn Honey Bee (New South Wales)
Teaman Titch (Victoria)
Sculpted (South Australia)
Miss Opie (Victoria)
Australian Racing Greyhound Kennel
Uno Express (Victoria)
Monique's Doll (New South Wales)
Goodesy (New South Wales)
Similar Greyhound Racing News