Greyhound Racing Tips For Thursday 15th October 2009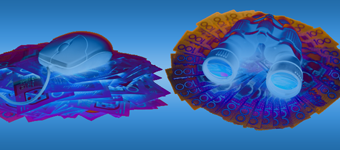 Welcome to Australian Racing Greyhound's Greyhound Racing Tips for Thursday 15th October 2009 with Tips tonight from Sandown Park (Victoria), Dapto (New South Wales), Albion Park (Queensland), Angle Park (South Australia) and Mandurah (West Australia).
Highlight of tonight's racing comes from Angle Park with the final of the Group 3 SA Derby for the young male chasers, with half the field full of Wheeler bred greyhounds and just the lone South Australian trained greyhound trying to defend against the marauding Victorians.
The other group race tonight comes from Sandown with the final of the Group 2 Sir John Dillon Memorial and with Amity Bale drawing perfectly in the one box, there will be no betting and the only certainty is the exacta; it'll be Amty Bale first and daylight second.

Sportsbet is still offering a free $50 bet without deposit is you enter the Sportsbet Free Bet code 27110 and you can get an Iasbet Free Bet of $100 if you deposit just $50 and place it on one of our Tips or your own selection.
With tonights Greyhound Racing coming from Sandown Park (Victoria), Dapto (New South Wales), Albion Park (Queensland), Angle Park (South Australia) and Mandurah (West Australia), lets just recap our track advice for those tracks.
Sandown Park is considered one of the best two turn tracks in the country and plays reasonably fairly, although there is a slight bias towards railers and greyhounds on the speed.
Dapto is a track greyhounds either handle or they don't. Favouring early speed greyhounds over all distances, it is one of the few tracks in Australian Greyhound Racing where dogs can race extremely wide and still make ground. Look for greyhounds with exposed form on the track.
Albion Park was the first track in Australia to move to the finish-on lure system and it is definitely the better of the two Queensland TAB tracks. A lack of depth in a lot of races can cause upsets at Albion Park when favourites are over-rated or suffer interference. Tread warily when betting on the corner start 600m races; and the 700m races will often throw up odds-on favourites that have alot of weakness about them.
Angle Park is all about leading to the first corner, class dogs will knock up winning in South Australia as their is a definite lack of depth, even at higher grades. Again be wary of betting in 600m and 700m events at Angle Park as in many cases it is just the last throw of the dice for connections and there are very few genuine stayers.
Mandurah can be a punters graveyard, the 492m distance, 647m distance and the 302m distances are corner starts and even the 405m start is only a short run before the corner. Good beginners are decidedly advantaged as are the red boxes over all 3 shorter distances.
Sandown Greyhounds – Race 2 – Box 2 – Whitfield Bale
Whitfield Bale gets a good drawn here to recoird his first Sandown win over the staying trip. Needs to lead to win but has won 5 of 9 starts from box 2 and with slow beginners drawn either side, he will get that chance. Has made to group finals lately without having yet won over the distance but gives the impression a low 5th grade like this is within his reach.
Sandown Greyhounds – Race 4 – Box 2 – Bora Bale
Bora Bale's 7.25 length demolition of Unstoppable last start had to be seen to be believed. Coming from well of the pace and many lengths behind the leader, she not only caught them but put 7 lengths on them in the last 50 metres at The Meadows. It was a very strong and impressive win and points toward hitting her straps with the Melbourne Cup just around the corner. Has drawn well in box 2 tonight and wiuth a slow beginner in box 1 should be able to take a sit on the rail and power over the leaders late.
Sandown Greyhounds – Race 7 – Box 1 – Excel Like Time
NSW visitor Excel Like Time has drawn perfectly in box 1 for this prelude of the Melbourne Cup. Raced very well through the Paws Of Thunder series off box 1 in both heat and semi final before drawing off the track in the final and finishing seventh. Has started 7 times from box 1 for 6 wins and a second. Should bolt in off this draw.
Group 2 Sir John Dillon Memorial Final – Sandown Greyhounds – Race 8 – Box 1 – Amity Bale
Amity Bale is the current form stayer in Australia and confirmed that again in the heats last week breaking the 42 second barrier yet again. Dead set needs the rail during the run to show her best and so beginning off the box 1 draw puts her right in the mix from the start. Has taken all before her in recent weeks winning 7 of her last 9 starts and winning the Group 3 Chairmans Cup as well as the Group 2 Sydney Cup. Take the exacta – Amity Bale first, daylight second.
Dapto Greyhounds – Race 6 – Box 8 – Bells Pace
Ideal race here for Bells Pace who doesn't mind a wide draw and is well placed out in the 8 box tonight. Has started off the pink 9 times for 5 wins and 3 placings so definitely knows the way from out there. A win would provide a welcome tonic for iconic NSW trainer Sam Sultana, who has been laid low in hospital after a serious cardiac event last Friday.
Australian Racing Greyhound briefly spoke with Sam's wife Jenny to pass on the best wishes from all at Australian Racing Greyhound and our readers, and Jenny asked to thank everyone from the greyhound industry for their support and phone calls and offers of assistance.
Sam, from all here at Australian Racing Greyhound we wish you a speedy recovery and quick return.
For those of you worried about backing Bells Pace tonight …..don't. The true secret to the success of the Sultana trained dogs is the support and strength from the whole family; and Jenny and the girls are a fairly formidable team.
Dapto Greyhounds – Race 7 – Box 6 – Safrron Bond
Saffron Bond is a real up and comer, having won 4 of her 10 career starts. Was very impressive last start at Bulli coming from off the pace to just get up on the line in 29.27. This is her first middle distance attempt but pedigree is first rate and should have no trouble running out the trip. Has got used to running them down late to win but may just lead this from box 6 and nothing in this will catch her if she does.
Angle Park Greyhounds – Race 7 – Box 1 – Regatta Bale
Race looks tailored made for Regatta Bale who has drawn ideally down next to the rail. Hasn't won for ages but has an excellent box 1 record, having won 6 and run 4 seconds from just 11 starts. Will go around at any old odds and will be a very profitable investment.
Group 3 SA Derby – Angle Park Greyhounds – Race 8 – Box 3 – Sergio
Sergio looks a real star on the rise and is in the very in form kennels of Kelvyn Greenough. Has won 6 of his 7 career starts and put paid to them last week in the best of the heats running 29.69 and winning by 6.5 lengths over Dyna Forte. Difficult to see anything else leading and nothing here can run him down on this tight track.
Free $50 Bet At Sportsbet
Take advantage of our $50 Free Bet with Sportsbet. Just open a new account at Sportsbet from any of our links and you can be betting and winning for free on us. Use Sportsbet Free Bet Code 27110 when signing up for a $50 Free Bet.
Free $100 Bet At Iasbet
Sign up at Iasbet and use the Iasbet Promo Code ARG100 and you can get a Free $100 Bet on us. Just open a new Iasbet account from any of our links, use the Iasbet Bonus Code ARG100 when registering, deposit $50 and have a $50 bet, and your account will be credited with a $100 Free Bet with in 24 hours.
Don't Like Our Tips? Lay Them At Betfair
If you think our selections can't win, you can make money by betting against us and laying the selection at Betfair. Follow any of our Betfair links to open a Befair account now and put our greyhound Tips to the ultimate test. Betfair is also the only site that allows you to get set at Fixed Odds on all greyhounds races Australia wide.
Australian Racing Greyhound Dog House (NTBBA – Never To Be Backed Again)
Me Boss (New South Wales)
Bikini Beach (Queensland)
Autumn Honey Bee (New South Wales)
Teaman Titch (Victoria)
Sculpted (South Australia)
Miss Opie (Victoria)
Australian Racing Greyhound Kennel
Uno Express (Victoria)
Monique's Doll (New South Wales)
Goodesy (New South Wales)