Greyhound Racing Tips For Wednesday 19th August 2009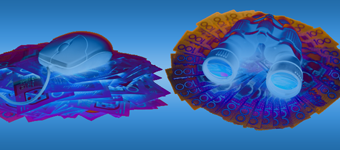 Welcome to Australian Racing Greyhound's free Greyhound Racing Tips for Wednesday 19th August 2009 with Tips tonight from Ballarat (Victoria), Warrnambool (Victoria), Bulli (New South Wales), Ipswich (Queensland) and Cannington (West Australia).
With Greyhound Racing tonight coming Ballarat (Victoria), Warrnambool (Victoria), Bulli (New South Wales), Ipswich (Queensland), and Cannington (West Australia), lets review our betting advice for those tracks.
Ballarat is one of the fairest one turn tracks in the country and in general punters can bet with confidence over all distances, although inside boxes are slightly favoured and the 8 box races well off the 450m start. The track suits both speedy and strong greyhounds

Warrnambool was redeveloped in 2008 to remove much of the bias and interference that occurred on the old "egg" shaped track. Unfortunately while interference has been reduced, "transition turns" have turned the track in to a leader biased procession. In almost all races the winner comes from the greyhound in front about 50m from the boxes. Only strong railing greyhounds can make ground from behind and wide runners are decidedly disadvantaged. The red box is favoured over all distances.
Bulli, like Horsham is considered on of the fairest tracks in Australia, with every greyhound afforded a chance from any box. The 400m and 472m starts both demonstrate the normal greyhound race distribution of boxes 1,2,8,7 favoured, with the 472m start extremely even across all boxes with the exception of 1 and 8. The 515m start, being a slight corner start, has a preference toward the four inside boxes. The best betting races are the 472 events, but the 400m races and also attractive.
Ipswich can be a punters graveyard and as a general rule punters avoid investing in the 431m races unless you are laying them on Betfair, as the corner starts throws up many unlikely winners and lots of interference. If you must bet on these races, box 1 wins almost twice as many races as every other box with the exception of the second best box, box 2. The 520m races are a little more even, but have a decided bias toward the four inside boxes due to the short run to the corner and even class greyhounds find it hard to win from wide boxes. The 630m races are another corner start.
Cannington is one of the better two tracks which does tend to give greyhounds off the speed a chance to run on. Both the 530m, and 642m distances favour the inside boxes and the 1 box has a slight advantage over the 715m distance. The 297m race, starting at the top of the back straight, runs reasonably fairly, although box 1 is an advantage. The four inside boxes are advantaged over the 530m, the three inside boxes over the 642m and the 715m races reasonably evenly.
Ballarat Greyhounds – Race 2 – Box 1 – Major Mission
Warragul Cup winner Major Mission has an explosive turn of foot and from box 1 should lead this field comprehensively. Has never started here at Ballarat and has to contend with in form Gypsy Flame from box 3 but has only ever lost one of 4 starts from box 1. Odds won't be huge but does look the leader and winner.
Warrnambool Greyhounds – Race 1 – Box 4 – Flashbacks
Flashbacks didn't have a lot of luck here at his first start but quickly put that to rest by winning his maiden at Horsham in 27.83 at the huge price of $15.90. Finished last in the final of that race but is way better than form suggests and a commanding performance here will not surprise.
Warrnambool Greyhounds – Race 2 – Box 4 – Korongah Gem
Like Flashbacks, Korongah Gem is capable of better than form suggests. Won a maiden here in 25.58 before running second in the final. Had no luck at Horsham last start and back on home track rapid improvement is expected despite the awkward draw.
Warrnambool Greyhounds – Race 10 – Box 4 – Mepunga Penny
Mepunga Penny was very fast effort here last Saturday and with form on the board that reads only ordinary, her one win was 25.56 all the way effort. Likely to be covered by the speedy but weak Hold Fast, Mepunga Penny should be able rail up under Hold Fast last and steal this at huge odds.
Warrnambool Greyhounds – Race 11 – Box 1 – Rockmoves
Rockmoves might the Pink name but has the red box tonight and with a 27.31 Horsham win to her credit and a 3rd from box 3 here on debut, the added advantage of box one should be all the help she needs. Finished fifth in the Horsham maiden final but is way better than that and might just go around at odds.
Bulli Greyhounds – Race 2 – Box 6 – Goodesy
John Finn looks like he has another superstar in the kennel after Goodesy debuted with an all the way 26.42 maiden win by 7.25 lengths. Obviously the performance was expected as Goodesy started at $1.40 and don;t expect too much better than that tonight, but based on that run it looks like this sone of Collision~Frosty Fruits has a bright future.
Bulli Greyhounds – Race 6 – Box 1 – Gripen Bale
Another young up and comer looks a huge chance in the sixth race at Bulli tonight. Gripen Bale trained by Brendan Wheeler has only started 6 times for 4 wins and 2 seconds, but still managed to go with a fraction of the Richmond 537m track record last start, running an amazing 30.31, coming from off the pace and running past the leaders like they were nailed to the spot to win by 6.5 lengths. Rails draw may not suit ideally but spacious Bulli circuit does.
Bulli Greyhounds – Race 9 – Box 1 – Spring Casey
The Anthony Azzopardi trained Spring Casey is yet to be unplaced from 5 career starts, having won at Wentworth Park in 30.49 and here over 400m in 22.56. Does have early pace and looks the early leader andshould have no trouble running the trip out.
Ipswich Greyhounds – Race 2 – Box 4 – Genuine
Genuine might just be well named. After winning an Albion Park maiden in a moderate 31.02, the Ray Burman trained son of Surf Lorian~Bomber Babe find more than a few lengths to win the maiden final in a flying 30.25. Won bith of those starts by more than 8 lengths on each occassion and looks above average. Should be able to offset the ordinary box draw.
Ipswich Greyhounds – Race 6 – Box 2 – Keroma Oh Seven
After starting in the Ipswich maiden series and showing form around High Earner, Keroma Oh Seven has been more than dissapointing by comparison having won just 5 of 13 while High Earner has gone from success to success. Gets chance to atone here with a vacant box inside and an ideal drawin box 2. Has run 30.27 here and did win last start at Grafton over 610m. Should be winning this but seems to want a cosy run.
Don't Miss The Late Mail With Our Twitter Tips
Sometimes things can happen after we publish our Tips which change the way we view a race. By using Twitter you can take advantage our of our expert form analysis minute by minute as events happen. Follow us on Twitter and you'll be able to receive all our Late Mail direct to your phone or email, so you'll never miss that next winner, no matter where you are. Follow @GreyhoundRacing on Twitter now and start winning more.
Don't Like Our Tips? Lay Them At Betfair
If you think our selections can't win, you can make money by betting against us and laying the selection at Betfair. Follow any of our Betfair links to open a Befair account now and get a Free$50 Bet to put our greyhound Tips to the ultimate test.
Australian Racing Greyhound Dog House (NTBBA – Never To Be Backed Again)
Me Boss (New South Wales)
Bikini Beach (Queensland)
Autumn Honey Bee (New South Wales)
Teaman Titch (Victoria)
Sculpted (South Australia)
Miss Opie (Victoria)
Birthday Boy (Victoria)
Australian Racing Greyhound Kennel
Uno Express (Victoria)
Monique's Doll (New South Wales)
More Greyhounds News