Greyhound Racing Tips For Thursday 20th August 2009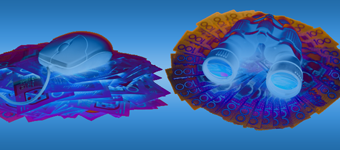 Welcome to Australian Racing Greyhound's Greyhound Racing Tips for Thursday 20th August 2009 with Tips tonight from Sandown Park (Victoria), Dapto (New South Wales), Albion Park (Queensland), Angle Park (South Australia) and Mandurah (West Australia).
Big night of Greyhound Racing action ahead with Nationals state finals from three states. The Victorian National Distance Championship will be decided at Sandown, Albion Park will host both the Queensland National Distance Championship ueensland National Sprint Championship; while Angle Park will also host both the South Australian National Distance Championship and South Australian National Sprint Championship final.
As usual we will offer our expert analysis and Tips in each of the Nationals heats and so, with tonights Greyhound Racing coming from Sandown Park (Victoria), Dapto (New South Wales), Albion Park (Queensland), Angle Park (South Australia) and Mandurah (West Australia), lets just recap our track advice for those tracks.

Sandown Park is considered one of the best two turn tracks in the country and plays reasonably fairly, although there is a slight bias towards railers and greyhounds on the speed.
Dapto is a track greyhounds either handle or they don't. Favouring early speed greyhounds over all distances, it is one of the few tracks in Australian Greyhound Racing where dogs can race Welcome to Australian Racing Greyhound's free Greyhound Racing Tips for Wednesday 1st July 2009 with Tips tonight from Ballarat (Victoria), Warrnambool Greyhound Racing Australiaextremely wide and still make ground. Look for greyhounds with exposed form on the track.
Albion Park was the first track in Australia to move to the finish-on lure system and it is definitely the better of the two Queensland TAB tracks. A lack of depth in a lot of races can cause upsets at Albion Park when favourites are over-rated or suffer interference. Tread warily when betting on the corner start 600m races; and the 700m races will often throw up odds-on favourites that have alot of weakness about them.
Angle Park is all about leading to the first corner, class dogs will knock up winning in South Australia as their is a definite lack of depth, even at higher grades. Again be wary of betting in 600m and 700m events at Angle Park as in many cases it is just the last throw of the dice for connections and there are very few genuine stayers.
Mandurah can be a punters graveyard, the 492m distance, 647m distance and the 302m distances are corner starts and even the 405m start is only a short run before the corner. Good beginners are decidedly advantaged as are the red boxes over all 3 shorter distances.
Sandown Greyhounds – Race 6 – Box 3 – Flash Of Light
Pretty handy Free For All field here and Aston Trivett should make this race for Flash Of Light who is boxed directly outside him but doesn't possess the seam early pace. With Aston Trivett going forward at box rise, Flash Of Light should be able to run under cover in behind and peel off down the back straight. No way on earth he can hold her off and she was very impressive running 29.89 last start.
Sandown Greyhounds – Race 7 – Box 1 – Dyna Obelia
Dyna Obelia has won 4 of his last 5 starts running 30.07 at Cranbourne and 30.33 at The Meadows. Has started here 8 times for 4 wins and 3 placings with a PB of 29.84 so can definitely run the times required to win this and should lead form box 1.
Victorian National Distance Championship Final – Sandown Greyhounds – Race 8 – Box 6 – Amity Bale
Impossible to tip against Amity Bale here who has 6 lengths on every other greyhound in this race. Vintage Octane the only possible danger was well below par last week in the heats and the run was reminiscent of his run in the Galaxy heats earlier this year when after leading easily he was weak to the line. No reason for a famous "McDonald form improvement" as Vintage Octane gains a start in the National Distance Championship Final regardless now that Mantra Lad is out. Amity Bale by 6 again.
Dapto Greyhounds – Race 3 – Box 5 – Fancy Step
Deja Vu again tonight as Fancy Step stepped out in Dapto race 3 last week and wore the same yellow vest and the result will gain be the same. Fancy Step is another of the Collision ~ Flash Fancy who has started three times for three wina all here at Dapto for a slashing 29.81 PB win. Overcame trouble last week and was still too good, should win again.
Dapto Greyhounds – Race 5 – Box 1 – Kez And Col
Litter mates Kez And Col and Persuade look the obvious two to fight this race out. The box 1 draw for Kez And Col tips the equation in her favour and has started here twice for 2 wins and 2 placings. Was third behind impressive Fancy Step last start and is entitled to lead all the way tonight.
Dapto Greyhounds – Race 7 – Box 4 – Freaky Lee
Freaky Lee has overcome a slow start to racing to win his last 3 races ina row all at Richmond in 31.44, 30.89 and 30.94. Last win was an all the way effort showing good early pace from box 1. Has to overcome box 4 tonight but has enough pace to do that and is racing with supreme confidence at the moment.
Dapto Greyhounds – Race 8 – Box 4 – True Kihael
True Kihael gets his chance to win again tonight in this small field. Was a good second behind Excel Like Time last start here at his first run for 2 months and should take further improvement from the run. Was in sensational form earlier in the year and is still very underrated. Box 4 form is not brilliant but on exposed form is entitled to be winning this comprehensively.
Albion Park Greyhounds – Race 2 – Box 2 – Rail Raider
Rail Raiderhas been just that lately winning his past 4 starts from boxes 1,2,3,4 and has now started at Albion Park 7 times for 5 wins. Has a PB of 30.14 and is quick enough early to push up and hold the rail from this draw just like last week. No reason there won't be a repeat performance here with slow beginning Shadow Boxer drawn the rail.
Queensland National Distance Championship Final – Albion Park Greyhounds – Race 6 – Box 2 – Seminole
Seminole goes around tonight in Michael Thrupp's name and the grandstand will lift if she can find the line in front tonight. Late on Monday night Michael lost his long battle with cancer, a battle which had drawn great strength and happiness from Seminole's incredible from in recent months. Unfortunately Mick's illness became so severe she had to be handled by Reg Hazelgrove for the past few months. Seminole was a fighting third behind That's Twitchy in last weeks heats but has drawn favourably in box 2 for the final and no greyhound will have greater support tonight for Mick and Kayleen.
Albion Park Greyhounds – Race 7 – Box 4 – Voodoo Prince
Voodoo Prince came to everyone's notice during the Darwin Cup campaign after breaking the track record in the heats and then pushing Queen Lauryn hard in the final and saw them both go under the record mark. Has brought that good from home and has won his past 3 starts at Albion Park now in 30.16, 30.06 and 30.61. In racing great heart and should go close again.
Queensland National Sprint Championship Final – Albion Park Greyhounds – Race 8 – Box 7 – High Earner
If High Earner fails tonight he'll be totally dependant on Velocette winning the Victorian National Sprint Championship final on Saturday night to make it to Perth for the National Sprint Championship Final. However High Earner can put it all beyond doubt by winning tonight and this greyhound seems to have a sense of occassion as witnessed by last weeks 30.06 heat win. Pushed through early to lead all the way and fancy he'll do the same again tonight from this draw and lead all the way.
South Australian National Distance Championship Final – Angle Park Greyhounds – Race 5 – Box 8 – Tafari Bale
Tafari Bale must step up and repeat last weeks effort tonight. Was easily the quickest of the heats last week running 43.64 which was about 1.5 lengths quicker than Kimberley Jinx's heat win. Tafari Bale doesn't often put 2 wins toether but must be a huge show after coming from back in the field and running down Barely's Image.
South Australian National Sprint Championship Final – Angle Park Greyhounds – Race 7 – Box 3 – Tread Lightly
Thought Tread Lightly was very luck to win last week despite the fact we were on him, but after the box draw he does look the winner again. Had to overcome trouble last week in the heat and ran down Red Demon who looks a possible leader tonight. Unless Drink Driver flys the lids, this race will be decided by the inside 3 boxes and Tread Lightly looks capable of getting past either of the other two late in the race.
Don't Miss The Late Mail With Our Twitter Tips
Sometimes things can happen after we publish our Tips which change the way we view a race. By using Twitter you can take advantage our of our expert form analysis minute by minute as events happen. Follow us on Twitter and you'll be able to receive all our Late Mail direct to your phone or email, so you'll never miss that next winner, no matter where you are. Follow @GreyhoundRacing on Twitter now and start winning more.
Free $50 Bet At Sportsbet
Take advantage of our Free $50 Bet with Sportsbet. Just open a new account at Sportsbet from any of our links and you can be betting and winning for free on us. Use Sportsbet Bonus Code 27110 when signing up for a Free $50 Bet.
Free $100 Bet At Iasbet
Sign up at Iasbet and use the Iasbet Promo Code ARG100 and you can get a Free $100 Bet on us. Just open a new Iasbet account from any of our links, use the Iasbet Bonus Code ARG100 when registering, deposit $50 and have a $50 bet, and your account will be credited with a Free $100 Bet with in 24 hours.
Don't Like Our Tips? Lay Them At Betfair
If you think our selections can't win, you can make money by betting against us and laying the selection at Betfair. Follow any of our Betfair links to open a Befair account now and get a Free$50 Bet to put our greyhound Tips to the ultimate test.
Australian Racing Greyhound Dog House (NTBBA – Never To Be Backed Again)
Me Boss (New South Wales)
Bikini Beach (Queensland)
Autumn Honey Bee (New South Wales)
Teaman Titch (Victoria)
Sculpted (South Australia)
Miss Opie (Victoria)
Birthday Boy (Victoria)
Australian Racing Greyhound Kennel
Uno Express (Victoria)
Monique's Doll (New South Wales)
Similar Greyhound Racing News