Greyhound Racing Tips For Saturday 24th October 2009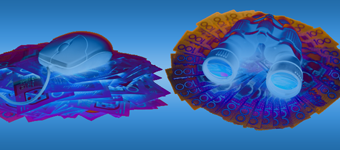 Welcome to Australian Racing Greyhound's Greyhound Racing Tips for Saturday 24th October 2009 with Tips tonight from The Meadows (Victoria), Wentworth Park (New South Wales), and Cannington (West Australia).
Sportsbet is still offering a free $50 bet without deposit is you enter the Sportsbet Free Bets code 27110 and you can get an Iasbet Free Bet of $100 if you deposit just $50 and place it on one of our Tips or your own selection.
Big night of greyhound racing with Australia's only Group 1 by invitation race, the Topgun being run at The Meadows, along with the heats of the Group 2 Hume Cup for the stayers. In Sydney the champions of tomorrow go around in the Group Vic Peters Classic for the young greyhounds and despite the scratching of potential superstar Outa Credit, there is still plenty of depth in the semi finals. Over in Perth the final of the $40,000 to the winner All Stars Sprint has attracted a good field including 5 time track record holder Queen Lauryn.

So with all this fast paced Greyhound Racing action coming at us from The Meadows (Victoria), Wentworth Park (New South Wales), and Cannington (West Australia), let's recap out betting advice for tonight's tracks.
The Meadows races over the 525m, 600m and less frequently the 725m distances and the track definitely favours railers; it is almost impossible to make ground once you get wide on the track at The Meadows. The inside 3 boxes are favoured over the 525m, and the inside 4 boxes over the 600m. The outside boxes are a decided disadvantage over the both the shorter distances.
Wentworth Park went from being a very fair track to a leader biased track with the addition of "transition turns" to the corners in the mid 90's. Leaders have been advantaged ever since that track modification and consequently red box draws are small advantage over both the 520m and 720m distances now.
Cannington is one of the better two tracks which does tend to give greyhounds off the speed a chance to run on. Both the 530m, and 642m distances favour the inside boxes and the 1 box has a slight advantage over the 715m distance.
The Meadows Greyhounds – Race 1 – Box 2 – Federalli
The Rob Britton trained Federalli looks the winner here based on his last 2 wins at Shepparton and Sandown in 25.26 and 30.31. Led all the way on both occasions and has an imposing career record of 7 starts for 3 wins and 3 placings. First start here at The Meadows but gives the impression he will handle the track well.
Group 2 Hume Cup Heat 1 – The Meadows Greyhounds – Race 5 – Box 1 – Whitfield Bale
No reason not to back up our winnings here on Whitifeild Bale who won his first staying race last start after a string of runs over the trip that saw him in and around the money. Always looked the leader last start in a weak race from which he has always going to lead and gets a box 1 draw tonight and should be able to lead again. Leading is the key to him and should be able to find enough in the run to get home.
The Meadows Greyhounds – Race 6 – Box 1 – Birthday Boy
After going some 52 runs without a box 1 draw Birthday Boy has made a party of it lately drawing box 1 at 4 of his last 7 runs. Surprisingly can handle a rails draw and although very much in the twilight of his career is still capable of pulling out a few runs as witnessed by his 30.00 win here in early September. Didn't get the draws or the field to win during the Geelong Cup series and prior to that looked to be regaining his best form.
Group 2 Hume Cup Heat 2 – The Meadows Greyhounds – Race 7 – Box 6 – Amity Bale
Don't like this bitch drawn off the track as she refuses to go around a dog preferring to hunt for rails runs, but is the form stayer in the country at the moment and is capable of quick runs on her night. Is undefeated here at The Meadows and won the Group 2 Sir John Dillon Memorial at her last start. This is no harder and she is entitled to win and win easily.
Group 1 Topgun – The Meadows Greyhounds – Race 8 – Box 2 – Cindeen Shelby
Not going to go in to the composition of this field too much but again it seems at least one runner has squeezed in the field without any real group form against the best in the country and the fact that dog needs a wide draw means it is just nuisance value in this field. Regardless of that the box draw has very much determined this will be a race in two. Cindeen Shelby is the recent Group 1 Paws Of Thunder winner and comes the her favourite track tonight where she holds two of the fastest top 10 times ever run over the distance. She should ping and lead and the race then revolves around how close Velocette can get to her by the first corner, if she gets a break it is over; but if Velocette can just hold her heels and keep the rail within a body length then he is a chance to worry her out of it and come of the top late. Fancy Cindeen Shelby will be just a little too brilliant early and with the moderate beginner and National Sprint Champion Dashing Corsair drawn immediately to her outside she should get the room she needs to break 5 seconds for the first split and set up a winning break.
Group 1 Vic Peters Classic Semi Final 1 – Wentworth Park Greyhounds – Race 5 – Box 7 – Fancy Mandy
Fancy Mandy surprised everyone when she bolted in in the heats of this race running a flying 29.63 to win by 11 lengths. Had previously been winning very well at The Gardens in 29.68 and had won here before in 30.24. Has had just the 13 career starts for 6 wins and 5 placings and looks a likely up and comer. Is by import sire Kiowa Sweet Trey and provided she handles the full field conditions well enough does look the winner.
Group 1 Vic Peters Classic Semi Final 2 – Wentworth Park Greyhounds – Race 6 – Box 3 – Boston Blackie
Boston Blackie will need to repeat his 29.83 quali win here to take this out but has already won in 30.19 at this track so should be capable of that. Had this box in the heat and had a career record of 11 starts for 2 wins and 5 placings. Needs to step to win, which is the only concern.
Group 1 Vic Peters Classic Semi Final 3 – Wentworth Park Greyhounds – Race 7 – Box 3 – Fancy Ace
With the scratching of Outa Credit from this third semi final, Fancy Ace wil get the opportunity to lead from box 3 and set up an all the way win. Has started here 4 times for a win in 30.14 and 2 placings and smashed his rivals in the heats winning by 14 lengths in 30.55. Is capable of much faster than that and will go around at good odds.
Group 1 Vic Peters Classic Semi Final 4 – Wentworth Park Greyhounds – Race 8 – Box 3 – Zambola Bale
Zambola Bale has already won a group race here at this track and is the most experienced elite level greyhound in this last semi final. Broke 30 seconds winning his heat and has had 37 career runs for 11 wins and 17 placings and over $60,000 in prizemoney. Is the class runner and although he tends to get back off the pace should prove too strong in the run to the line.
Free $50 Bet At Sportsbet
Take advantage of our $50 Free Bet with Sportsbet. Just open a new account at Sportsbet from any of our links and you can be betting and winning for free on us. Use Sportsbet Free Bet Code 27110 when signing up for a $50 Free Bet.
Free $100 Bet At Iasbet
Sign up at Iasbet and use the Iasbet Promo Code ARG100 and you can get a Free $100 Bet on us. Just open a new Iasbet account from any of our links, use the Iasbet Bonus Code ARG100 when registering, deposit $50 and have a $50 bet, and your account will be credited with a $100 Free Bet with in 24 hours.
Don't Like Our Tips? Lay Them At Betfair
If you think our selections can't win, you can make money by betting against us and laying the selection at Betfair. Follow any of our Betfair links to open a Befair account now and put our greyhound Tips to the ultimate test. Betfair is also the only site that allows you to get set at Fixed Odds on all greyhounds races Australia wide.
Australian Racing Greyhound Dog House (NTBBA – Never To Be Backed Again)
Me Boss (New South Wales)
Bikini Beach (Queensland)
Autumn Honey Bee (New South Wales)
Teaman Titch (Victoria)
Sculpted (South Australia)
Miss Opie (Victoria)
Australian Racing Greyhound Kennel
Uno Express (Victoria)
Monique's Doll (New South Wales)
Goodesy (New South Wales)
Pulp (New South Wales)