Greyhound Racing Tips For Monday 26th October 2009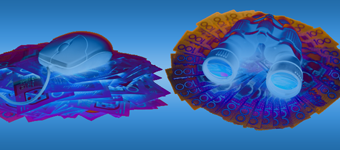 Welcome to Australian Racing Greyhound's Greyhound Racing Tips for Monday 26th October 2009 with Tips tonight from Shepparton (Victoria), Wentworth Park (New South Wales), Albion Park (Queensland) and Angle Park (New South Wales).
If you haven't jumped on the bandwagon yet get yourself set up with an account at Sportsbet. By using the Sportsbet Promo Code 27110 you can get yourself up to $200 in free bets just by opening a new account.
Tonights racing is undoubtedly highlighted by four heats of the Shepparton Cup which looks to have suffered a little from the heavy group racing schedule and the fact is a seeded series, which gives higher profile greyhounds an unfair advantage in getting through to the final. The Geelong and Ballarat Cups are the only to unseeded heat and final races in all Victorian greyhound racing.

With racing from Cranbourne (Victoria), Wentworth Park (New South Wales), Albion Park (Queensland) and Angle Park (New South Wales), lets just review some of our betting advice for the way those tracks play.
Not surprisingly Shepparton greyhound track races very similarly to Warrnambool, as the Warrnambool track was loosely based on Shepparton. Shepparton races over the same distances too over 390m, 450m and 650m. The 390m and 650m races are generally best avoided as betting opportunities as they both produce unreliable and highly variable results. For the sake of argument though, boxes 1 and 8 dominate the 390m racing winning over one third of all races between them. Over the 450m journey Box 8 is the best with boxes 1 and 2 closely not far behind, and those three boxes account for almost half of all winners.
Wentworth Park went from being a very fair track to a leader biased track with the addition of "transition turns" to the corners in the mid 90's. Leaders have been advantaged ever since that track modification and consequently red box draws are small advantage over both the 520m and 720m distances now.
Albion Park was the first track in Australia to move to the finish-on lure system and it is definitely the better of the two Queensland TAB tracks. A lack of depth in a lot of races can cause upsets at Albion Park when favourites are over-rated or suffer interference. Tread warily when betting on the corner start 600m races; and the 700m races will often throw up odds-on favourites that have alot of weakness about them.
Angle Park is all about leading to the first corner, class dogs will knock up winning in South Australia as their is a definite lack of depth, even at higher grades. Again be wary of betting in 600m and 700m events at Angle Park as in many cases it is just the last throw of the dice for connections and there are very few genuine stayers.
For a full review of the Shepparton Cup heats see our feature story : Shepparton Cup Kicks Off Monday Night
Group 2 Shepparton Cup Heat 1 – Shepparton Greyhounds – Race 5 – Box 1 – Gardam Prince
The Darren McDonald trained Gardam Prince looks very well boxed in the first Shepparton Cup heat. Has started 7 times from box 1 for 6 wins and a second and only real competition comes from Cyclone Ned boxed wide and NSW greyhound Hooky Booky.
Group 2 Shepparton Cup Heat 2 – Shepparton Greyhounds – Race 6 – Box 2 – Big Moose
Tasmanian Big Moose gets his chance to make a Group 2 final in Victoria here. The winner of over 50 races has won his last 6 in a row on the Apple Isle and deserves a change of luck when venturing to the mainland. Slightly tardy box manners will not work in his favour but as long as he rails home and doesn't try and get out wide, he should be able to run down likely leader Go Go Allegro.
Group 2 Shepparton Cup Heat 3 – Shepparton Greyhounds – Race 7 – Box 1 – Remo Rubik
Remo Rubik is looking to add the Shepparton Cup to his tally of Wangaratta Cup and Traralgon Cups. Won the Traralgon Cup off this same draw and has never finished worse than second in 6 starts. Had look at Ballarat last start in preparation for the upcoming Ballarat Cup and managed a lazy 25.16 best of night win from box 1. Is a very under-rated conveyance and should have no trouble from this draw.
Group 2 Shepparton Cup Heat 4 – Shepparton Greyhounds – Race 8 – Box 1 – True Kihael
Not sure how this dog will go from box 1 here, but I am a huge fan and although not really known for blistering early pace managed to find the front early at Sandown last start and ran a 30.05 at his first look. If he can show that same kind of pace will be unbeatable here as he is very strong and capable.
Wentworth Park Greyhounds – Race 7 – Box 4 – Three For Ten
No big odds on offer here but Mick Abbot's Three For Ten who is on debut here at Wenty. Has won 5 of 7 starts here with a further third placing and despite getting run down by Hurricane Luke last start at Nowra is a very handy greyhound on the way up. Has broken 30 at both The Gardens and Dapto and looks capable of running at least 30.20 at Wenty, which should see her home.
Wentworth Park Greyhounds – Race 10 – Box 2 – You Mob
You Mob was recently the subject of a very good 5 figure sum and trainer Frank Attard will be looking to justify the owner's decision to hang on to the dog by blitzing this low grade metropolitan 5th grade. Has won 4 of 9 career starts with a further 2 placings and has run 30.03 at The Gardens and 30.99 at Richmond. Needs to be winning this to be capable of further rises in grade.
Free $200 Bet At Sportsbet
Take advantage of our $200 Free Bet with Sportsbet. Just open a new account at Sportsbet from any of our links and you can be betting and winning for free on us. Use Sportsbet Free Bet Code 27110 when signing make sure your eligible for $200 in Free Bets.
Free $100 Bet At Iasbet
Sign up at Iasbet and use the Iasbet Promo Code ARG100 and you can get a Free $100 Bet on us. Just open a new Iasbet account from any of our links, use the Iasbet Bonus Code ARG100 when registering, deposit $50 and have a $50 bet, and your account will be credited with a $100 Free Bet with in 24 hours.
Australian Racing Greyhound Dog House (NTBBA – Greyhounds Never To Be Backed Again)
Me Boss (New South Wales)
Bikini Beach (Queensland)
Autumn Honey Bee (New South Wales)
Teaman Titch (Victoria)
Sculpted (South Australia)
Miss Opie (Victoria)
Australian Racing Greyhound Kennel (Dogs To Follow)
Uno Express (Victoria)
Monique's Doll (New South Wales)
Goodesy (New South Wales)
Pulp (New South Wales)
Similar Greyhound Racing News