Greyhound Racing Tips For Thursday 8th October 2009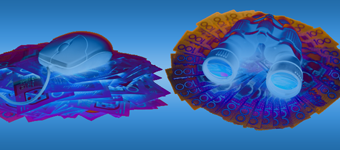 Welcome to Australian Racing Greyhound's Greyhound Racing Tips for Thursday 1st October 2009 with Tips tonight from Sandown Park (Victoria), Dapto (New South Wales), Albion Park (Queensland), Angle Park (South Australia) and Mandurah (West Australia).
Highlight of tonight's racing comes from Angle Park with the semi finals of the Group 3 SA Derby for the young male chasers. The semi finals are dominated by Victorian trained runners with just five lone locals trying to repel the marauding hordes, most of which are from the prolific Wheeler Greyhounds establishment. Also featuring are two heats of the Sir John Dillon Memorial for the stayers at Sandown.
Sportsbet is still offering a free $50 bet without deposit is you enter the Sportsbet Free Bet code 27110 and you can get an Iasbet Free Bet of $100 if you deposit just $50 and place it on one of our Tips or your own selection.

With tonights Greyhound Racing coming from Sandown Park (Victoria), Dapto (New South Wales), Albion Park (Queensland), Angle Park (South Australia) and Mandurah (West Australia), lets just recap our track advice for those tracks.
Sandown Park is considered one of the best two turn tracks in the country and plays reasonably fairly, although there is a slight bias towards railers and greyhounds on the speed.
Dapto is a track greyhounds either handle or they don't. Favouring early speed greyhounds over all distances, it is one of the few tracks in Australian Greyhound Racing where dogs can race extremely wide and still make ground. Look for greyhounds with exposed form on the track.
Albion Park was the first track in Australia to move to the finish-on lure system and it is definitely the better of the two Queensland TAB tracks. A lack of depth in a lot of races can cause upsets at Albion Park when favourites are over-rated or suffer interference. Tread warily when betting on the corner start 600m races; and the 700m races will often throw up odds-on favourites that have alot of weakness about them.
Angle Park is all about leading to the first corner, class dogs will knock up winning in South Australia as their is a definite lack of depth, even at higher grades. Again be wary of betting in 600m and 700m events at Angle Park as in many cases it is just the last throw of the dice for connections and there are very few genuine stayers.
Mandurah can be a punters graveyard, the 492m distance, 647m distance and the 302m distances are corner starts and even the 405m start is only a short run before the corner. Good beginners are decidedly advantaged as are the red boxes over all 3 shorter distances.
Sandown Greyhounds – Race 1 – Box 3 – Iso Octane
3 starts for 3 wins in the West for Dave Hobby and then sent to Darren McDonald to train. Hasn't raced for a month and is bound to have trialed here. The fact McDonald has opted for a first up run in town rather than a "soft kill" at Cranbourne or Ballarat should speak volumes. Doubt you'll get much of a price but worth an interest.
Sandown Greyhounds – Race 2 – Box 2 – Miss Fluffy
Boxed in box 2 Miss Fluffy is giving away age and experience to most of these greyhounds but she run "El Galo-esque" first sectionals at The Meadows 2 starts ago winning in 30.24 on debut at the Broadmeadows circuit. Was never in it last start here after missing the kick but from box 2 should give these something to chase and a real shock. Could well be a future topliner.
2009 Group 2 Sir John Dillon Memorial Heat 1 – Sandown Greyhounds – Race 5 – Box 8 – Tifi
Tifi has created a huge impression in New South Wales in recent times and has gone as close as a few lengths to Amity Bale. Is having her first start at Sandown to night but is more than capable of hunting up from the outside draw and running to the lead. If able to do that will lead these all the way. Biggest danger is Jarvis Bale but suspect if Tifi leads she'll establish too bigger break.
2009 Group 2 Sir John Dillon Memorial Heat 2 – Sandown Greyhounds – Race 5 – Box 8 – Amity Bale
Despite the wide draw and the debut of SA Oaks winner Jean Jeannie in this heat, it is impossible to tip against Amity Bale in this. Amity Bale has taken all beofre her in recent weeks winning 6 of her last 8 starts and winning the Group 3 Chairmans Cup as well as the Group 2 Sydney Cup. Might make a meal of this from the wide draw as she wants to rail all the way up on the leaders butwith Jean Jeannie likely to break the field up she should get room to move.
Albion Park Greyhounds – Race 8 – Box 7 – Dashing Corsair
Dashing Corsair is the National Sprint Champion and is racing in career best form as evidenced by his last career best 29.84 Albion win her and followed it up with a 20.52 Capalaba win at his first effort up the straight. Remarkably though, he is battling for his spot in the 2009 Topgun despite the fact that the greyhound likely to oust him Cosmic Rumble; has nowhere near his form credentials on the board. Won't be any easy win from an outside draw but should win yet again.
2009 Group 3 SA Derby Semi Final 1 – Angle Park Greyhounds – Race 5 – Box 7 – Dyna Forte
Dyna Forte should improve on his first up 29.83 effort here in the heats when away only fairly before accelerating through to control the race. Won't get the same room to move but has the added advantage of box 1. Has won 13 of 30 starts and $77,000 in prizemoney and is the class runner of the race. Doesn't have the world's best box 1 record but is definitely good enough to take this out.
2009 Group 3 SA Derby Semi Final 2 – Angle Park Greyhounds – Race 7 – Box 1 – Dentax Bale
Classy Dentax Bale didn't need the advantage of a box 1 draw here to take this second semi final out, but having received it; should have little trouble accounting for the rest of them. Has won 16 of 29 starts including the Group 2 Young Star Classic at Wentworth Park. Is ideally placed in another age restricted classic race and despite a tendency to be tardy early, should prove way too good again.
Free $50 Bet At Sportsbet
Take advantage of our $50 Free Bet with Sportsbet. Just open a new account at Sportsbet from any of our links and you can be betting and winning for free on us. Use Sportsbet Free Bet Bonus Code 27110 when signing up for a $50 Free Bet.
Free $100 Bet At Iasbet
Sign up at Iasbet and use the Iasbet Promo Code ARG100 and you can get a Free $100 Bet on us. Just open a new Iasbet account from any of our links, use the Iasbet Bonus Code ARG100 when registering, deposit $50 and have a $50 bet, and your account will be credited with a $100 Free Bet with in 24 hours.
Don't Like Our Tips? Lay Them At Betfair
If you think our selections can't win, you can make money by betting against us and laying the selection at Betfair. Follow any of our Betfair links to open a Befair account now and put our greyhound Tips to the ultimate test. Betfair is also the only site that allows you to get set at Fixed Odds on all greyhounds races Australia wide.
Australian Racing Greyhound Dog House (NTBBA – Never To Be Backed Again)
Me Boss (New South Wales)
Bikini Beach (Queensland)
Autumn Honey Bee (New South Wales)
Teaman Titch (Victoria)
Sculpted (South Australia)
Miss Opie (Victoria)
Australian Racing Greyhound Kennel
Uno Express (Victoria)
Monique's Doll (New South Wales)
Goodesy (New South Wales)