Greyhound Racing Tips For Wednesday 22nd July 2009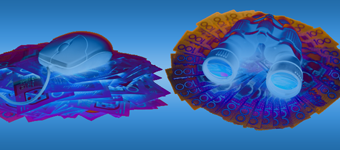 Welcome to Australian Racing Greyhound's free Greyhound Racing Tips for Wednesday 22nd July 2009 with Tips tonight from Ballarat (Victoria), Warrnambool (Victoria), Bulli (New South Wales), Ipswich (Queensland) and Cannington (West Australia).
So with racing coming Ballarat (Victoria), Warrnambool (Victoria), Bulli (New South Wales), Ipswich (Queensland), and Cannington (West Australia), lets review our betting advice for those tracks.
Ballarat is one of the fairest one turn tracks in the country and in general punters can bet with confidence over all distances, although inside boxes are slightly favoured and the 8 box races well off the 450m start. The track suits both speedy and strong greyhounds.

Warrnambool was redeveloped in 2008 to remove much of the bias and interference that occured on the old "egg" shaped track. Unfortunately while inteference has been reduced, "transition turns" have turned the track in to a leader biased procession. In almost all races the winner comes from the greyhound in front about 50m from the boxes. Only strong railing greyhounds can make ground from behind and wide runners are decidedly disadvantaged. The red box is favoured over all distances.
Bulli, like Horsham is considered on of the fairest tracks in Australia, with every greyhound afforded a chance from any box. The 400m and 472m starts both demonstrate the normal greyhound race distribution of boxes 1,2,8,7 favoured, with the 472m start extremely even across all boxes with the exception of 1 and 8. The 515m start, being a slight corner start, has a preference toward the four inside boxes. The best betting races are the 472 events, but the 400m races and also attractive.
Ipswich can be a punters graveyard and as a general rule punters avoid investing in the 431m races unless you are laying them on Betfair, as the corner starts throws up many unlikely winners and lots of interference. If you must bet on these races, box 1 wins almost twice as many races as every other box with the exception of the second best box, box 2. The 520m races are a little more even, but have a decided bias toward the four inside boxes due to the short run to the corner and even class greyhounds find it hard to win from wide boxes. The 630m races are another corner start.
Cannington is one of the better two tracks which does tend to give greyhounds off the speed a chance to run on. Both the 530m, and 642m distances favour the inside boxes and the 1 box has a slight advantage over the 715m distance. The 297m races,starting at the top of the back straight, runs reasonably fairly, although box 1 is an advantage. The four inside boxes are advantaged over the 530m, the three inside boxes over the 642m and the 715m races reasonably evenly.
Ballarat Greyhounds – Race 4 – Box 1 – Hesa Felon
The Darren Sultana trained Hesa Felon looks perfectly boxed to take out the first leg of these heats after winning very well 3 weeks ago at Bathurst. 2 starts prior to that he beat the pre-post favourite for this weekends Group 2 Young Star Classic at Wentworth Park at Maitland by 2.5 lengths in 25.66. That run augers well for tonight and with a good record of 3 wins from 4 starts out of the red box, he looks just about unbeatable.
Ballarat Greyhounds – Race 5 – Box 5 – Ned's Pedro
Darren McDonald has to contend with the 5 box here with Ned's Pedro tonight but he should still be too good for these and take this second heat out. Has put 3 together on the trot now and his last start win at Geelong after missing the start from box 1 and then working up under the field was very good. The trend of not hitting the starts though is worrying so you don't want to be taking silly odds about him from box 5 but should still prove too good if he can secure any kind of run in transit.
Ballarat Greyhounds – Race 8 – Box 2 – Gardam Prince
Gardam Prince has been to Ballarat 3 times and left on each occassion a dominant winner. From box 2 tonight I doubt there'll be much change in that perfect record and Garsam prince should go 4 form 4. Racked up win number 5 in a row last start at Geelong in 25.43 beating a handy field and looks a graded certainty in what is really a fairly weak Ballarat free for all.
Ballarat Greyhounds – Race 9 – Box 2 – Silent Guardian
Well you'd have had to be on Mars not to have heard the roar that Silent Guardian caused last start at Geelong. After blowing the start some 15 lengths he charged forward at blistering pace to not only catch the field but finsih within 3.25 lengths of the winner. Admittedly they did go slow enough for him to do that but very few greyhounds would've been capable of that sort of run. Just has to begin remotely on terms with them tonight to make in win number 7 from 9 starts.
Warrnambool Greyhounds – Race 2 – Box 5 – Korongah Gem
Despite finishing second on debut behind Regal Lachlan in the heats of this race last week, Korongah Gem can improve on the run and take out this maiden final. Showed very good aptitude for racing last week and ran on strongly. Looks a very handy greyhound in the making and being by Black Enforcer ~ Jessica's Title is related to some more than handy greyhounds.
Warrnambool Greyhounds – Race 3 – Box 1 – Jalmarro
The Kevin Finn trained Jalmarro is boxed upside down for his wide racing habits but is well down in grade on recent runs. Is capable os some very quick runs on his night and just needs to find the front to show his best. Has won here in 25.72, at Ballarat in 25.78 and Geelong in 19.65 so can definitely run time when condition suit. Has been very consistent lately and rather be on him than the others in tonights race.
Don't Miss The Late Mail With Our Twitter Tips
Sometimes things can happen after we publish out Tips which change the way we view a race. Now by using Twitter you can take advantage our of our expert form analysis minute by minute as events happen. Follow us on Twitter and you'll be able to receive all our Late Mail direct to your phone or email, so you'll never miss that next winner, no matter where you are. Follow @GreyhoundRacing on Twitter now and start winning more.
Don't Like Our Tips? Lay Them At Betfair
If you think our selections can't win, you can make money by betting against us and laying the selection at Betfair. Follow any of our Betfair links to open a Befair account now and get a Free$50 Bet to put our greyhound Tips to the ultimate test.
Australian Racing Greyhound Dog House (NTBBA – Never To Be Backed Again)
Me Boss (New South Wales)
Bikini Beach (Queensland)
Autumn Honey Bee (New South Wales)
Teaman Titch (Victoria)
Sculpted (South Australia)
Miss Opie (Victoria)
Birthday Boy (Victoria)
Australian Racing Greyhound Kennel
Uno Express (Victoria)
Monique's Doll (New South Wales)
Similar Greyhound Racing News