Greyhound Racing Tips For Saturday 21st March 2009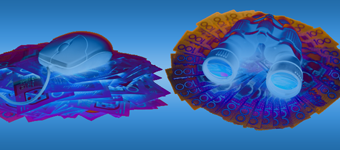 Welcome to Australian Racing Greyhound's free Greyhound Racing Tips for Saturday 21st March 2009 with Tips tonight from The Meadows (Victoria), Wentworth Park (New South Wales) and group racing from Cannington (West Australia) with the 2009 Group 1 Perth Cup and the 2009 Group 1 Sky Channel Galaxy plus consolations of the Perth Cup and two good free for alls over the 520m and the 715m.
Last night's Greyhound Racing Tips made a nice 32% profit (Best Price) and would've really blown the record books apart if in addition to our 4 winners, After Party hadn't been wiped out on the corner when paying $4 and Speedos had've just got a fraction more luck in the run, again at $4.
After those runs, After Party goes in to the Australian Racing Greyhounds Specials. This bitch has an exceptional turn of foot and is really very under-rated. Watch for her going through the grades in town or even in country cups, she is something very special.

For the third time in a row we nominated a Lay Of The Night and again got it beat. Unfortunately it didn't start favourite as expected, so November Pearl's loss may not have been that much of a surprise, given she started at $4.
On the Lay at Betfair our 4 winners put a hole in the profits and overall it was an $83 loss on the night.
With tonight's Greyhound Racing coming from The Meadows (Victoria), Wentworth Park (New South Wales) and from Cannington (West Australia) lets just remember last weeks racing at Cannington and throw the form guide away when we select from there. That said, lets just recap betting advice for those tracks.
The Meadows races over the 525m, 600m and less frequently the 725m distances and the track definitely favours railers; it is almost impossible to make ground once you get wide on the track at The Meadows. The inside 3 boxes are favoured over the 525m, and the inside 4 boxes over the 600m. The outside boxes are a decided disadvantage over the both the shorter distances.
Wentworth Park went from being a very fair track to a leader biased track with the addition of "transition turns" to the corners in the mid 90's. Leaders have been advantaged ever since that track modification and consequently red box draws are small advantage over both the 520m and 720m distances now.
Cannington is one of the better two tracks which does tend to give greyhounds off the speed a chance to run on. Both the 530m, and 642m distances favour the inside boxes and the 1 box has a slight advantage over the 715m distance.
The Meadows – Race 3 – Box 1 – Sky Ray
Grows a leg when he draws the 1 box and has started 5 times from this box in a 24 start career for 4 wins. A dog that certainly can begin and has a recent 25.28 at Warrnambool to his name. Won't start favourite but recent form belies his true ability. Like many from the Hyleena line, they need the right run in transit and Sky Ray gets his chance her tonight.
The Meadows – Race 4 – Box 1 – Betty Boo
Well what more can the John Galea trained Betty Boo do. She's had 9 starts, won 8 of them and 4 of those were in the best of the day. Last starts Ballarat 25.29 winner from this same box leading all the way. Has early pace and has been slowly worked up to this distance. Is ready for it now and just wins.
The Meadows – Race 5 – Box 8 – Cyclone Ned
We added this greyhound to Australian Racing Greyhound Specials after he was the run of the race in the Horsham Cup, finishing third after giving away 5 lengths on the corner. Couldn't get around Horsham that well and failed here over the 520 one start later. Would've liked to see a short break indicating a small injury had been fixed, so a little dubious about how he'll get around The Meadows, a track in which you really have to rail to make ground. The box draw suits and this race isn't hard and the distance is ideal, so the positives outweigh the doubts and we have to be on him here. If he fails or runs off again, we'll have to drop him out of the specials, even though this dog is as quick as any racing in Australia.
Lay Of The Night – The Meadows – Race 6 – Box 5 – Fedex
Group 1 National Derby and Silcer Chief winner at this track but has to contend with box 5 and did travel over and back to WA last week. Is boxed about just as far out as he wants and has a power of early pace underneath him. Will starts odds on and is a huge risk. Looks the ideal lay for me us as he does his best out in front and doubt he can lead the 4 dogs boxed inside him.
The Meadows – Race 8 – Box 5 – Stoner Bale
Back in master trainer Graeme Bate's kennel after one time Victorian leading trainer Peter/Kylie Hunt seems to have self-imploded and dissapeared from the training ranks and his former training base on the real estate market. Last night Kendale Bale turned around some very ordinary prior form under Hunt's tutelage to run best of night, running right away for for Graeme Bate. Won't be suprised to see Stoner Bake make the same huge improvement here and get back to close to his best, which is a flying 29.90 at this circuit. Doesn't have a bad box 5 record and will improve about 8 lengths on what he has done in his last 2 races now he is in Bates' kennel.
Wenworth Park – Race 1 – Box 2 – Going Mad
Had first run for Mark Bell here Monday night after coming from the very good Jimmy Auld kennels in Victoria and won accordingly. Clearly on trial for the 2009 Group 1 Golden Easter Egg and ran 30.20 here Monday night leading all most all the way and looked lost in the back straight at one point. Can definitely improve on that run and has enough early pace to lead this field. 30.20 will win this and we expect her to run even quicker than that. Won't be a short as Monday night so we'll get some value for the best dog in the race.
Wentworth Park – Race 2 – Box 8 – Bells Pace
Last 2 Wenworth park wins have been best of night performances in 30.04 and 30.15. Does have to contend with the wide box but has won 2 from 3 out in the pink and has enough early pave to position herself for the corner. Kristy Sultana has her flying and obviously with the 2009 Group 1 Golden Easter Egg starting next week, she must be near her top tonight. Should win again.
Wentworth Park – Race 5 – Box 7 – Cool Westend
On debut over the 720m but is ready for this after 4 600m runs at Gosford. Is owned by John Annesley and trained by Glen Beuzeville, but being a daughter of Big Daddy Cool ~ Westend Kaitlyn, is a full litter sister to hyped Sydney stayer and Richmond track record holder Forty Twenty. Has had 7 starts for 3 wins and 1 placings and likes to highball out in front. Should be able to do that easily here and on breeding will have no trouble with the distance. Will be a pleasure to see what she can do.
Wentworth Park – Race 6 – Box 2 – Eluthra
Wentworth Park track specialist, Eluthra has to overcome a risky draw with noted crasher Lorna Moira on her outside. That said Elutra is good enough to overcome any interference from her outside and has demonstrated that with her last 3 runs all begin wins here at Wenworth Park in 30.11, 30.04 and 30.03. The Dryan family have her peaking at just the right time for the 2009 Group 1 Golden Easter and she's entitled to win this.
Cannington – Race 3 – Box 1 – Velocette
2009 Group 1 Australian Cup winner should get all the favours with slow beginning Turanza Bale to his outside. Not the best beginner he should be able to kick up and hold the inside. Don't really want him to lead here as he tends to get lazy in front when left alone, so looking for one of the outside boxed dogs to come over and give him cover and a target to chase. Looks like that will happen with both the slowish beginners in boxes 1 and 2, but Velocette likely to get more favours in the run than Turanza Bale. Looking to win this from off the pace.
The 2009 Group 1 Galaxy – Cannington – Race 5 – Box 1 – Vintage Octane
Gets all the favours here form box 1. Does his best when able to highball out in front and after blundering the start here 3 starts back, amde amends last week leading all most all the way in 41.82, just fraction of a second outside Tayza's 41.78 best of night. Trialled an amazing 22.52 (record 25.38) over the 405m distance at Mandurah on the Tuesday night before last weeks heat win and will lead from box 1 and win.
The 2009 Group 1 Perth Cup – Cannington – Race 7 – Box 1 – Russle Up
Linda Britton has Russle Up drawn here to give WA its first Perth Cup win since Nifti Fire in 2000 for Jodie Harding. In similar circumstances Nifti Fire also started on that night from the prized red box draw on that night. Since returning to the track at the start of the month the Russle Up has been hard to fault with two eye-catching victories at Cannington including a personal best run of 30.22 to claim his Perth Cup heat. On the face of it that wouldn't be wuick enough to win this but with Mantra Lad running a near track record last week, but slow from the boxes and speedy beginners drawn all around Mantra Lad, trouble is on the cards and Russle Up has enough early pace to hold his rail and stay out of trouble.
Cannington – Race 10 – Box 8 – Lilley Criminal
It'll be short odds and civility but from box 8 in a field of only 6 greyhounds, ther is no way Lilley Criminal will get beaten here. Didn't show her best her last week finishing 3rd behind Tayza in the best of the night, at her first run on the track. With that run under her belt and a very ordinary field, she won't just win this, she'll anihillate it.
Don't Like Our Tips? Lay Them At Betfair
If you think our selections can't win, you can make money by betting against us, laying the selection at Betfair. Follow any of our Betfair links to open a Befair account now and get a Free$50 Bet to put our greyhound Tips to the test.
NTBBA File (Never To Be Backed Again)
Me Boss (New South Wales)
Bikini Beach (Queensland)
Autumn Honey Bee (New South Wales)
Teaman Titch (Victoria)
Sculpted (South Australia)
Matching Outcome (Queensland)
Australian Racing Greyhound Specials (Follow Up On Them Next Start)
Physical (Dapto, Bulli, Richmond)
Punk Appeal ( > 600m races)
Cyclone Ned (Victoria)
Uno Express (Victoria)
Tearaway Tanya (New South Wales)
Sardius (Victoria – short races / wide draws)
Lochinvar Polo (New South Wales)
Like Iron Mike (Horsham)
After Party (Victoria)
More Greyhounds News