Greyhound Racing Tips For Sunday 12th April 2009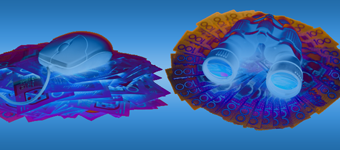 Welcome to Australian Racing Greyhound's free Greyhound Racing Tips for Sunday 12th April 2009 with Tips tonight from Sale (Victoria) and Bendigo (Victoria) with some good greyhound racing from Bendigo with the $26,000 to the winner Group 2 Bendigo Cup final and the Rocky Ridge Farm Goldrush Maiden Final.
Not the best of night's tipping last night, but in hindsight if we'd known Wentworth Park was going to havce such a heavy inside bias, we'd have amended quite a few of the tips. One of the disadvantages of offering up tips early, sometimes it pays to adapt to the conditions as they change.
With Greyhound Racing tonight comes from just the two tracks, Sale (Victoria) and Bendigo (Victoria) lets review betting advice for those tracks.

Sale greyhounds race over the 440m, 520m and 650m distances. The 440m races start at the top of the back straight and are the best betting option, with 520m races starting on a corner and very few 650m races being run. The 440m races show a fairly normal distribution with boxes 1,2,7 and 8 all performing well. The 520m races are heavily biased to the two inside boxes, winning more than a third of all races over that distance.
Bendigo doesn't often race in the night time slot but is a speed track here in Victoria that favours greyhounds who can spear the boxes. You can win from behind at Bendigo but as it is only a 430m run most greyhounds can find the line. The 545m and rarely used 700m distances should be avoided as the 545m races start behind the corner and the 700m races rarely have enough exposed staying form or depth. The 430m races start at the top of the back straight and Bendigo is one of the few tracks where the 8 box is equally as good a draw as the 1. In fact the 1 bx can be a problem draw unless you have enough pace to hold the rail and the lead. Outside those 2 boxes the 7 and surprisingly the 5 box are reasonable draws, but the 1 and the 8 win almsot twice as much as any other.
Bendigo Greyhounds – Race 1 – Box 7 – Like Iron Mike
Again we see Like Iron Mike, who is in our Australian Racing Greyhound kennel at a track where that we'd rather not have to be on him at. That said the wide boxes at Bendigo do race well and Like Iron Mike will get his chance to finish on, but still, please Graeme Bate, start this bloke at Horsham and we will be able to bet up big. However we have to be on the best greyhound in the race, so Like Iron Mike gets the tick here and we should get a decent price.
Bendigo Greyhounds – Rocky Ridge Goldrush Maiden Consolation – Race 2 – Box 1 – Code One
Pure Inspiration's litter brother has a big motor and plenty of early pace is ideally placed in box 1 here in the maiden consolation. Ran a flying 6.41 early in the heats before not really handling box 8 that well in the semi's, finishing 8.25 lengths behind Ned's Pedro. Move back to box 1 is a big plus.
Bendigo Greyhounds – Race 4 – Box 2 – Some View
Some View is from the same flying litter that includes Betty Boo and Elite Luke trained by John Galea. This one isn't in the Galea kennel but won well here last start in the heats, leading not long after the start to run 24.38 which is quite a bit slower than Coulta Sally's best of night win, but fancy Coulta Sally won't lead Some View tonight and we'll get a huge price to back Some View to beat Coulta Sally.
Bendigo Greyhounds – Race 5 – Box 1 – Gardam Prince
Gardam Prince suffered his first defeat here last week in a rough affair after he tried to lead but couldn't quite get across in a Bendigo Cup heat. Doesn't have that problem tonight form box 1 and should be untroubled to make it win number 11 from 12 starts.
Bendigo Greyhounds – Rocky Ridge Goldrush Maiden Final – Race 6 – Box 8 – Ned's Pedro
Darren McDonald holds all the cards in this one with Arapilies drawing box 1 and Ned's Pedro drawing box 8. Ned's Pedro just dwelt a litlle last week from box 3 but had the ability to overcome that and win easily running 23.85. From box 8 it won't matter if that happens again as he should be able to stay out and accerlerate up to and past Arapilies who looks the logical early leader from box 1.
Bendigo Greyhounds – MTD Group 2 Bednigo Cup Final – Race 8 – Box 1 – Our Wilbur
Our Wilbur was one of our tips in the heats last week from this same draw and he exploded from the boxes to run 6.36 early and 23.84 overall. Just needs to repeat that early section and the Moe Maestro Peter Giles will collect another Bendigo Cup. Looks the early leader and will tons of pace in this race outside him, there will be trouble a plenty in behind, which will ensure he gets to the line infront.
Sale Greyhounds – Race 5 – Box 7 – Professor Tom
The Russell McRae trained Professor Tom ran well here last week leading early before just getting caught by Saviour Of Sin. There is no Saviour Of Sin in this race and most of these want to lead to win, Professor Tom juts has to set up his same early section as last week to take this out.
Sale Greyhounds – Race 6 – Box 1 – Kaygee
Pam Tabone rarely has a bad dog in her kennel and Kaygee has a good record of 9 wins and 11 placings from 29 starts with good wins at Bendigo, Warragul, Sale, Traralgon and at Sandown. We were on her here last week when she showed her class from box 2 and ran just .01 outside the best of the day from box 2. The move to box 1 only benefits and she should win again.
Don't Like Our Tips? Lay Them At Betfair
If you think our selections can't win, you can make money by betting against us, laying the selection at Betfair. Follow any of our Betfair links to open a Befair account now and get a Free$50 Bet to put our greyhound Tips to the test.
Australian Racing Greyhound Kennel
Physical (Dapto, Bulli, Richmond)
Punk Appeal ( > 600m races)
Uno Express (Victoria)
Miss Amy Jade (Queensland)
Sardius (Victoria – short races / wide draws)
Lochinvar Polo (New South Wales)
Like Iron Mike (Horsham)
After Party (Victoria)
Miss Fluffy (Victoria)
Pure Inspiration (Victoria)
Australian Racing Greyhound Dog House (NTBBA – Never To Be Backed Again)
Me Boss (New South Wales)
Bikini Beach (Queensland)
Autumn Honey Bee (New South Wales)
Teaman Titch (Victoria)
Sculpted (South Australia)
Matching Outcome (Queensland)