Greyhound Racing Tips For Saturday 11th April 2009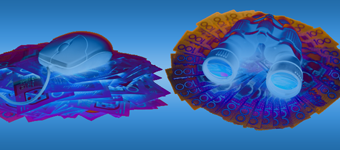 Welcome to Australian Racing Greyhound's free Greyhound Racing Tips for Saturday 11th April 2009 with Tips tonight from The Meadows (Victoria), Wentworth Park (New South Wales) and Cannington (West Australia) with sensational racing from Wentworth Park with four group races to be decided inluding the $150,000 to the winner 2009 Group 1 Golden Easter Egg Final.
We've completely covered tonight's Golden Easter Egg with our detailed form guide to the race, plus our full preview and selections for each of the ten races, including the Group 1 Golden Easter Egg, the Group 2 The Ambrosoli, the Group 3 Easter Chase and the exciting Group 3 Magic Maiden.
With no greyhound racing yesterday thanks to Good Friday, our last tips were from Thursday night and again we returned a near $1000 profit for the night, making it the third night this week we had profited close to $1,000 on our tips. If that's not enough to make you stand up and take notice, we don't know what is.

Tonight's tips will combine our selections for first from our Golden Easter Egg Preview and our greyhound tips below from The Meadows and Cannington. Before we get to those though, lest recap out betting advice for tonight's tracks.
The Meadows races over the 525m, 600m and less frequently the 725m distances and the track definitely favours railers; it is almost impossible to make ground once you get wide on the track at The Meadows. The inside 3 boxes are favoured over the 525m, and the inside 4 boxes over the 600m. The outside boxes are a decided disadvantage over the both the shorter distances.
Wentworth Park went from being a very fair track to a leader biased track with the addition of "transition turns" to the corners in the mid 90's. Leaders have been advantaged ever since that track modification and consequently red box draws are small advantage over both the 520m and 720m distances now.
Cannington is one of the better two tracks which does tend to give greyhounds off the speed a chance to run on. Both the 530m, and 642m distances favour the inside boxes and the 1 box has a slight advantage over the 715m distance.
Please note we have already provided 10 tips for tonight's Wentworth Park Golden Easter Egg Final night, just follow the links to take advantage of our expert form analysis.
The Meadows Greyhounds – Race 3 – Box 6 – Cadet Chart
Cadet Chart has won 3 of 5 starts and his last 2 in a row at Horsham, leading all the way. By Kings Cadet ~ Tat Nidge, the damline always throws buckets of early pace and Cadet Chart looks the goods here now with the scratching of Miss Fluffy. All wins have been from outside boxes so the box 6 draw is not as bad as it seems.
The Meadows Greyhounds – Race 5 – Box 7 – Captain Hastings
Doesn't seem to be a week go by that John Gale doesn't win a city race lately, and Captain Hastings did the job here last week running 30.42. Although the time was only average it was a good run and think he is capable of doing the same again tonight, despite the move from box 3 to box 7.
The Meadows Greyhounds – Race 11 – Box 5 – Jay Bartel
Difficult draw and tricky race for Jay Bartel at his frist city run. Has now won 4 from 7 and has won from both boxes 4 and 5 so far, so shold be able to handle the draw. Rumoured to have trialled well here and just needs to find the fron early to acquit himself well. Definitely a test but looks better than the rest of these.
Cannington Greyhounds – Race 1 – Box 4 – Cloverlea Road
Ran 4 seconds in row and has now since posted 6 wins in a row, all here, in 31.03, 30.79, 30.76, 30.83, 30.37 and 30.36. By Brett Lee ~ Thai Again Cloverlea Road is a litter brother to Tian Hao Lee, Tian Hao Miss, Magnifique and Brislane. Clearly has some of the family speed and is graded to win again and ahs handled these middle boxes already. Obviously very talented and the more he wins the better he pays.
Cannington Greyhounds – Race 3 – Box 6 – Western Lad
Group 1 Sky Channel Galaxy winner who has since kept the good run going winning again here over the 715m. Has to contend with coming back to the 642m trip but is a front running stayer so should be able to make the transition okay. Has had 2 starts here over this distance for 2 wins and very difficult to see Western Land getting beatne here.
Cannington Greyhounds – Race 4 – Box 1 – Ainsdale
Had this same box last start when jumped well enough and hunted though to lead and then opened right up for a 4.75 length 30.05 best of night win. Has been thereabouts at previous runs from bad boxes, so with the jump again from this box, it is hard to see Ainsdale getting beaten.
Free $50 Bet At Sportsbet
Remember if you like any of our Tips and want to get your punting account kick started, all our readers are able to take advantage of our Free $50 Bet offer for anyone that is able to open a new account with Sportsbet. Just open a new account at Sportsbet from any of our links and you can be betting and winning for free on us.
Don't Like Our Tips? Lay Them At Betfair
If you think our selections can't win, you can make money by betting against us, laying the selection at Betfair. Follow any of our Betfair links to open a Befair account now and get a Free$50 Bet to put our greyhound Tips to the test.
Australian Racing Greyhound Kennel
Physical (Dapto, Bulli, Richmond)
Punk Appeal ( > 600m races)
Uno Express (Victoria)
Miss Amy Jade (Queensland)
Sardius (Victoria – short races / wide draws)
Lochinvar Polo (New South Wales)
Like Iron Mike (Horsham)
After Party (Victoria)
Miss Fluffy (Victoria)
Pure Inspiration (Victoria)
Australian Racing Greyhound Dog House (NTBBA – Never To Be Backed Again)
Me Boss (New South Wales)
Bikini Beach (Queensland)
Autumn Honey Bee (New South Wales)
Teaman Titch (Victoria)
Sculpted (South Australia)
Matching Outcome (Queensland)
More Greyhounds News