Greyhound Racing Tips For Thursday 9th April 2009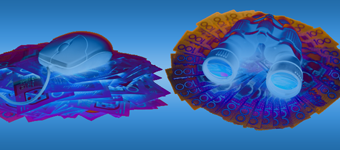 Welcome to Australian Racing Greyhound's free Greyhound Racing Tips for Thursday 9th April 2009 with Tips tonight from Sandown Park (Victoria), Dapto (New South Wales), Albion Park (Queensland), Angle Park (South Australia) and Mandurah (West Australia).
Last night's tips were all around the money. The three selections we gave you found most of the winners in every race at Bendigo last night and more then a few boxed trifectas. If you didn't make money last night you were'nt trying hard enough.
With tonights Greyhound Racing coming from Sandown Park (Victoria), Dapto (New South Wales), Albion Park (Queensland), Angle Park (South Australia) and Mandurah (West Australia), lets just recap our track advice for those tracks.

Sandown Park is considered one of the best two turn tracks in the country and plays reasonably fairly, although there is a slight bias towards railers and greyhounds on the speed.
Dapto is a track greyhounds either handle or they don't. Favouring early speed greyhounds over all distances, it is one of the few tracks in Australian Greyhound Racing where dogs can race extremely wide and still make ground. Look for greyhounds with exposed form on the track.
Albion Park was the first track in Australia to move to the finish-on lure system and it is definitely the better of the two Queensland TAB tracks. A lack of depth in a lot of races can cause upsets at Albion Park when favourites are over-rated or suffer interference. Tread warily when betting on the corner start 600m races; and the 700m races will often throw up odds-on favourites that have alot of weakness about them.
Angle Park is all about leading to the first corner, class dogs will knock up winning in South Australia as their is a definite lack of depth, even at higher grades. Again be wary of betting in 600m and 700m events at Angle Park as in many cases it is just the last throw of the dice for connections and there are very few genuine stayers.
Mandurah can be a punters graveyard, the 492m distance, 647m distance and the 302m distances are corner starts and even the 405m start is only a short run before the corner. Good beginners are decidedly advantaged as are the red boxes over all 3 shorter distances.
Sandown Park Greyhounds – Race 4 – Box 1 – Punk Platinum
The Jimmy Auld trained Punk Platinum has won 3 of 8 starts with 3 placings and managed to run second here last week to make this final. Moves to box 1 tonight and won her first race from this box. Managed a good 30.03 Meadows win and a more than handy Ballarat 25.42 win 3 and 4 starts ago and looks a handy type on the way up.
Henry Harrison Memorial – Sandown Park Greyhounds – Race 8 – Box 1 – Turanza Bale
Turanza Bale was a freakish run last start coming from back in the field to win in a best of night 29.73. Had good form in the Perth Cup series, running second to Velocette's track record run from box. Drawn inside Velocette tonight and looks a big hope.
Sandown Park Greyhounds – Race 10 – Box 8 – Tad Rusty
Tad Rusty confirmed our opinion of him last start winning at The Meadows in 30.27 and leading all the way. Was a good win but is still better than that and this race looks as though he might be able to cross the field again and lead all the way. Has had 4 starts here an finished in the placings 3 times, over due for a win here.
Sandown Park Greyhounds – Race 11 – Box 6 – Miracle Merc
We've let the Kev Plunkett trained Miracle Merc get under our guard a few times now, and his last start Ballarat all the way 25.26 win from this box proved we'd underestimated him. From a strong producing line and Kev and Dorothy Plunkett are amongst the most capable and well respected people in the greyhound industry. With 2 wins at his past 2 starts and 6 from 25, Miracle Merc looks better than we thought he was, and we need to be on tonight.
Dapto Greyhounds – Race 3 – Box 2 – Come To Enforce
Whats not to like about this dog here tonight, exceptionally well bred by Black Enforcer ~ Kumta Lee and in the cluey hands of Dave Righetti. Dave is on fire at the moment with Locatelli brilliantly qualifying for the rich Magic Maiden at Wentworth Park. Is a recent addition to the Righetti kennel and they usually like to get their purchase price back quickly. Sure to go well.
Dapto Greyhounds – Race 5 – Box 4 – Physical
Physical is in our Australian Racing Greyhound Kennel and although we aren't too fussed with the box 4 drfaw, we have to be on him. Hasn't had a lot of luck at both career runs to date, but a ,lot of it has been his own making. Back on his home track and clearly down in ground, we have to back him, but don't take silly odds.
Dapto Greyhounds – Race 5 – Box 8 – Freckles
Wide running Freckles is ideally boxed out in the 8 here. Trained by Ruth King this greyhound has untold ability and an amazing turn of foot in races. Came from well back to win at Wentworth Park last start to make 3 wins in a row. Looks as though this distance is ideal and probably even further. Too good for these despite the early trouble he'll likely find.
Dapto Greyhounds – Race 6 – Box 7 – Gibbo's Girl
Hate to tip you another Ruth King trained runner tonight, but given how well Gibbo's Girl is running we have to be on despite the trainers and their history. Made it 8 from 10 last start at Wenty running 30.23 and leading all the way. Gibbo's Girl has now had 4 starts from out in the pink for 4 wins and there is no reason the move to box 7 should be an issue.
Albion Park Greyhounds – Race 1 – Box 2 – Fire Sale
What races can't the Robartsons win lately. Fire Sale is another from that exceptionally good litter Collision ~ Double Guess that includes potential top liner and stud prospect High Earner. Fire Sale has only won 1 from 5 buyt has been beaten by handy types Bogie Bomber and Shez Real Classy (twice) and nothing of that quality appears here. Breed are normally quick beginners so box 2 suits. Take on trust.
Albion Park Greyhounds – Race 5 – Box 7 – Gnarraloo
Dashing Corsair vs Gnarraloo. Happy to pop for Gnarraloo and very in form trainer Mal Dawson. Gnarraloo is from the very good Surf Lorian ~ Suna Silence litter that seem to be winning everywhere and has 16 starts her 7 wins. Not much between Gnarraloo and Dashing Corsair on best times, but fancy Gnarraloo might be able to cross and lead early and that'll make the difference.
Albion Park Greyhounds – Race 6 – Box 1 – Elma Fud
Elma Fud manged to fall last start when we were on him but moves to box 1 here and did win in this same class 2 starts ago running 30.34. As long as the fall hasn't taken a toll, should be able to force his way to the front on the corner and add to his very good record of 6 wins from 10 starts here. Either wins or runs nowhere, so we'll kow very quickly where we stand with him tonight.
Albion Park Greyhounds – Race 7 – Box 10 – Royston Renegade
Last start winner Royston Renegade sneaks in to the field here from 2nd reserve and gets the 8 box. Has an unbelievable record of 4 starts from these boxes for 3 wins and a 2nd which is amazinng given the trouble usually found in these corner start 600m races. Qualified for this by running an unlucky 1.5 lengths 2nd to On The Ropes here last week, but atoned Monday night bolting in 35.09 from box 3. Too good to dismiss.
Easter Cup – Albion Park Greyhounds – Race 8 – Box 1 – Ryan's A Rocket
There's a lot to like about Ryan's A Rocket, not least of all the fact that he has managed to put 3 wins back to back and bolted in here in last weeks heats from box 2 running 30.28 best. 16 starts for 5 wins and 5 2nds and box 1 gives him all the favours. Just looks like he'll get the perfect run.
Albion Park Greyhounds – Race 9 – Box 2 – Azakhan
We've actually bet against Azakhan at both his previous 2 starts and ended up with egg on our faces. Looks as though it's a fluke he pings the boxes and finds the lead, but keeps doing it, so we have to admit defeat and jump on this time. Looks to do it extremely easily once he finds the front and might be a whole lot better than what we think. Gets every chance from box 2 here tonight.
Angle Park Greyhounds – Race 3 – Box 1 – Big Moma Choda
How far should Big Momma Choda wins this race by? Down in grade on recent runs and having started from this box 5 times for 3 wins and a placings, she just looks way too good here. Has put 2 wins back to back here and can't see her egetting lead or run down. Won't be flash odds but won't lose either.
Angle Park Greyhounds – Race 6 – Box 4 – Scull Murphy
South Australia's best greyhound from Angle Park's worst box, but how do you tip against him? Came from off the pace and smashed them last start, running 29.71 from this box. Can get back and can find trouble but is just way too good to ignore. Paid over even money last start and if we get that again tonight we'll be laughing.
Angle Park Greyhounds – Race 8 – Box 4 – Aunty Vick
We tried to get Aunty Vick beaten last start, tipping Phil's Pride to get past here given the boxes. Phil's Pride ran 2nd and Aunty Vick stuck it to us beating him by 1.5 lengths. We've learnt our lesson and Aunty Vick has now won 4 in a row over this track and distance. Faces pretty much the same field again very much any of them can find a way to beat her. Go Aunty!
Mandurah Greyhounds – Race 6 – Box 3 – Open Amazement
The Jimmy Lee trained Open Amazement blew the start last week and was never in the hunt from box 1. Had previously had 5 starts for 3 wins and an all the way the start prior here fom box 5 running a PB 25.13. Have to trust last week was one of runs and back up here again from box 3 at a better price.
Remember if you like any of our Tips and want to get your punting account kick started, all our readers are able to take advantage of our Free $50 Bet offer for anyone that is able to open a new account with Sportsbet. Just open a new account at Sportsbet from any of our links and you can be betting and winning for free on us.
Don't Like Our Tips? Lay Them At Betfair
If you think our selections can't win, you can make money by betting against us, laying the selection at Betfair. Follow any of our Betfair links to open a Befair account now and get a Free$50 Bet to put our greyhound Tips to the test.
Australian Racing Greyhound Kennel
Physical (Dapto, Bulli, Richmond)
Punk Appeal ( > 600m races)
Uno Express (Victoria)
Miss Amy Jade (Queensland)
Sardius (Victoria – short races / wide draws)
Lochinvar Polo (New South Wales)
Like Iron Mike (Horsham)
After Party (Victoria)
Miss Fluffy (Victoria)
Pure Inspiration (Victoria)
Australian Racing Greyhound Dog House (NTBBA – Never To Be Backed Again)
Me Boss (New South Wales)
Bikini Beach (Queensland)
Autumn Honey Bee (New South Wales)
Teaman Titch (Victoria)
Sculpted (South Australia)
Matching Outcome (Queensland)
More greyhound news