Greyhound Racing Tips For Tuesday 5th May 2009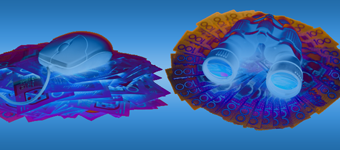 Welcome to Australian Racing Greyhound's free Greyhound Racing Tips for Tuesday 5th May 2009 with Tips tonight from Tips tonight from Albion Park (Queensland), Gosford (New South Wales), Lismore (New South Wales), Warrnambool (Victoria) and Mandurah (West Australia).
Warrnambool tonight had prime opportunity to serve up some excellent racing with the Warrnambool Jumps Carnival for the thoroughbreds running 'til Thursday and the Warrnambool Classic and Warrnambool Cup for the greyhounds racing tomorrow night. Unfortunately they've only served up an average card with a third of the races dedicated to maidens and half the race card over the 390m distance, which is by and large worthless as a betting opportunity.
As most of these clubs only repsond to turnover and in turn revenue, the only way to stop clubs running these corner start races and weak fields is to stop betting on them. Consequently you rarely see us tip in these type of races and we urge others not to be tempted in to them. For the sake of your own financial health, you should not be betting on events and starts that are proven to produce high interference and volatile results, it's just commonsense.

With racing tonight from Albion Park (Queensland), Gosford (New South Wales), Lismore (New South Wales), Warrnambool (Victoria) and Mandurah (West Australia), lets review our track advice for those tracks.
Albion Park was the first track in Australia to move to the finish-on lure system and it is definitely the better of the two Queensland TAB tracks. A lack of depth in a lot of races can cause upsets at Albion Park when favourites are over-rated or suffer interference. Tread warily when betting on the corner start 600m races; and the 700m races will often throw up odds-on favourites that have alot of weakness about them. The 395m races are out and go affairs that, like all corner starts, are hazards to your punting dollar.
Gosford was rebuilt in the 90's to replicate the Angle park track layout and that's exactly what they got. A leader biased track that favours the inside boxes over all distances. The 400m races shjould ber avoided where possible as they are a corner start dominated by intereference. The 515m start is heavily biased to ward the insde four boxes (just like Angle Park) due to the short run to the corner and the fact the boxes are a long way off the track. The 600m starts again favour the inside four boxes and as a corner start punters need to identify leaders or good field dogs. There are very few races run over the 731m distance.
Lismore is almost circular in shape and consequently has two corner starts over the 420m and 635m starts, with box 1 heavily favoured over 420m and box 2 an absolute standout advantage over the 635m. The 520m start advantages the two inside boxes with box 8 next in preference. Again very few 722m races are held but the two inside boxes are advantaged due to the fact that it is very hard to make ground out wide and railers with early pace are advantaged over all distances.
Warrnambool was redeveloped in 2008 to remove much of the bias and interference that occured on the old "egg" shaped track. Unfortunately while inteference has been reduced, "transition turns" have turned the track in to a leader biased procession. In almost all races the winner comes from the greyhound in front about 50m from the boxes. Only strong railing greyhounds can make ground from behind and wide runners are decidedly disadvantaged. The red box is favoured over all distances.
Mandurah can be a punters graveyard, the 492m distance, 647m distance and the 302m distances are corner starts and even the 405m start is only a short run before the corner. Good beginners are decidedly advantaged as are the red boxes over all 3 shorter distances.
Warrnambool Greyhounds – Race 5 – Box 8 – Uno Express
The Kevin Mugavin trained Uno Express is in our Australian Racing Greyhound Kennel which means we have to be on him whenever he goes around. As super impressive winner of all his first 3 starts, it would be fair to say he has been dissapointing only once from his last 5 runs. Not sure what has happened but hopefully the 3 weeks of will have readjusted his ability and the real Uno Express steps out tonight, if that happens he wins by a conservative 8 lengths.
Warrnambool Greyhounds – Race 8 – Box 7 – Poetic Royale
Poetic Royale is another Kevin Mugavin trained runner who has been some quick wins to her name and some complete failures. Has run 25.70 here and did look very good from box 8 3 starts bcak winning a 390m race here in 22.24. Only has to show that same speed form the boxes to be very hard to beat in this.
Gosford Greyhounds – Race 4 – Box 7 – Black Sensation
Adverse as we are to betting in maidens we tipped Black Sensation last week only to see him caught by Symmetry and running second yet agin. That run followed agood second behind promising Bensteck on debut the week prior. Showed again show early pace to cross the field and being locally trained he won't lack experience on the track. Only went down a half length last week. Should atone tonight.
Gosford Greyhounds – Race 6 – Box 1 – On My Mind
You wouldn't a degree in rocket science to know what was on our minds last week after On My Mind again just went around at The Gardens running second with our hard-earned on her. Last chance tonight for a good inside draw. Led here at this track and distance 5 starts back from box 7 before getting run down late by Come Over Nova. Last chance.
Gosford Greyhounds – Race 7 – Box 1 – Miss Grappa
The greyhound that beat On My Mind at her last start fronts up here as well and also drawns box 1. Miss Grappa led throughout that time and led the start before prior to just getting caught by It's The Fashion. Looks to have some ability and has won 3 of 8 starts with 2 placings. Trained almost locally by Matty Moncrieff and from that dominant Hunter Valley line being by Elite State ~ Miss Teddy Mint. Looks the leader and the winner.
Gosford Greyhounds – Race 8 – Box 1 – Best Of Elite
Another inside box runner and another who has been good to us in the past, winning when we were on him on debut at Wentworth Park. That night Best Of Elite went bang from the boxes and lead all the way running 30.47 and that run folowed a very impressive all the way 29.94 win at The Gardens. Broke 5 seconds for the first section on that occassion and a repeat effort of that will see her a big early leader here . Plenty of early pace and a perfect draw.
Lismore Greyhounds – Race 3 – Box 1 – Bondi Beauty
Bondi Beauty is a long way from the tourist drenched beach at Bondi but that didn't stop putting up an enormous effort to overcome interference last start here over the longer journey, coming from near last to get up for second. Back to the 520m journey where she is unbeaten after 2 starts in a maiden heat and final. May need just a touch of luck early but should prove way too good.
Lismore Greyhounds – Race 5 – Box 4 – Skaise
Another Matty Reid trained greyhound who has so far faced the starter 5 times for 3 wins and a 2nd. Was dominating last time out here over the 420m running 24.24 and winning by 3 lengths coming from just off the pace. Back to the 520m and probably should lead, looks strong enough for this distance and may just be on to watch.
Lismore Greyhounds – Race 8 – Box 4 – Maxie's Chariot
We were on Maxie's Chariot here last week when runnign third for Queensland's 2008 young greyhound trainer of the year. Has had 5 starts here for just the 2 placings and really needs to step it up at Lismore tonight. Only has to do his best to more than win this.
No Tips For Albion Park
No Tips For Mandurah
Don't Miss The Late Mail With Our Twitter Tips
Sometimes things can happen after we publish out Tips which change the way we view a race. Now by using Twitter you can take advantage our of our expert form analysis minute by minute as events happen. Follow us on Twitter and you'll be able to receive all our Late Mail direct to your phone or email, so you'll never miss that next winner, no matter where you are. Follow @GreyhoundRacing on Twitter now and start winning more.
Free $50 Bet At Sportsbet
Remember if you like any of our Tips and want to get your punting account kick started, all our readers are able to take advantage of our Free $50 Bet offer for anyone that is able to open a new account with Sportsbet. Just open a new account at Sportsbet from any of our links and you can be betting and winning for free on us.
Don't Like Our Tips? Lay Them At Betfair
If you think our selections can't win, you can make money by betting against us and laying the selection at Betfair. Follow any of our Betfair links to open a Befair account now and get a Free$50 Bet to put our greyhound Tips to the ultimate test.
Australian Racing Greyhound Dog House (NTBBA – Never To Be Backed Again)
Me Boss (New South Wales)
Bikini Beach (Queensland)
Autumn Honey Bee (New South Wales)
Teaman Titch (Victoria)
Sculpted (South Australia)
Matching Outcome (Queensland)
Miss Opie (Victoria)
Australian Racing Greyhound Kennel
Physical (Dapto, Bulli, Richmond)
Punk Appeal ( > 600m races)
Uno Express (Victoria)
Miss Amy Jade (Queensland)
Sardius (Victoria – short races / wide draws)
Lochinvar Polo (New South Wales)
Like Iron Mike (Horsham)
After Party (Victoria)
Miss Fluffy (Victoria)
Pure Inspiration (Victoria)
More greyhound news