Group 1 Golden Easter Egg – free heat tips and odds comparison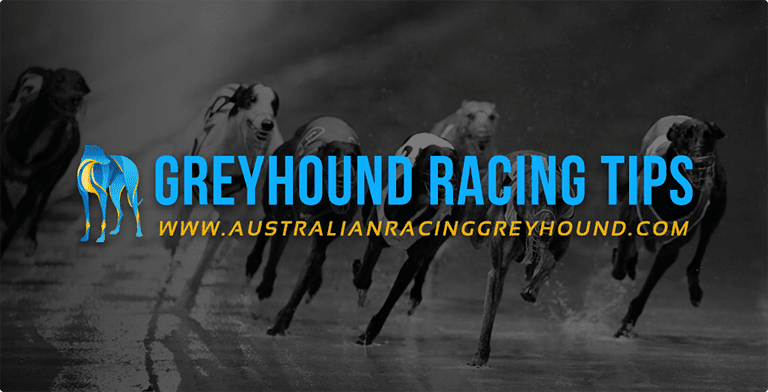 TEN heats of the Group 1 Golden Easter Egg (520m) highlight the 11-card card at Wentworth Park this Saturday night.
Some of the nation's best greyhounds will converge on the Harbour City for a chance at the feature, which will see lucky winning connections collect $250,000 on April 15.
To help you find some winners, Australian Racing Greyhound has previewed each heat, featuring odds from our recommended online bookmakers.
Golden Easter Egg heat one – race two – 7.48pm

Warning: count(): Parameter must be an array or an object that implements Countable in /home/australianracinggreyhoundzzz/webapps/app-australianracinggreyhound/wpress/wp-content/plugins/Odds-Compare/vendor/guzzlehttp/guzzle/src/Handler/CurlFactory.php on line 67


Eisenhower (1) is a very fast dog and appears beautifully-boxed on the fence. He doesn't have the best early burn, but he is drawn to get a sit behind the leaders and can blow them away in the closing stages.

Mack Tux (7) is getting better with every run and was far from disgraced when placing second in the Richmond Derby two starts back. Expect him to lead this race, however he isn't overly strong so will need to pinch a big break to hold out some of these dogs to the line.

Astrozone (2) is a flying WA greyhound, however he will be having his first look at Wentworth Park on Saturday night. He is normally a good beginner, but there is a slight query about his first go over the track and trip which makes it hard to take the short odds. If he qualifies for the semis expect massive improvement next week.

Matt Machine (5) is an ultra-consistent chaser and he should get every chance to put himself in the race with little speed drawn directly around him. Box five does him no favours, but he is good enough to overcome the draw.

Suggested bet: WIN bet on Eisenhower at $4.20 with Sportsbet
Golden Easter Egg heat two – race three – 8.05pm

Warning: count(): Parameter must be an array or an object that implements Countable in /home/australianracinggreyhoundzzz/webapps/app-australianracinggreyhound/wpress/wp-content/plugins/Odds-Compare/vendor/guzzlehttp/guzzle/src/Handler/CurlFactory.php on line 67


Big fan of Invictus Rapid (1), which looks poised to win his first race in Sydney at his sixth attempt. He has run three placings here from five starts, including a second in last year's Group 1 Peter Mosman Classic, with a personal best of 29.86. He also excels from the cherry and has been in sensational form since resuming from five months on the sidelines, winning four of seven with three minor placings.

Black Hole Sun (2) is beautifully drawn to sit behind the leaders and finish over the top of them. He is very strong and comes into this race on the back of a best of night 24.94 win at Maitland on Maitland Cup night. He will need luck early but it would surprise me to see him win.

Up Hill Jill (3) is a lid-pinger and she will be duelling with Invictus Rapid for the top spot early. She is proven at group level and she has run 29.87 around Wentworth Park – if she can reproduce that effort she will be right in this race.

Magic Spring (8) has good pace and recorded his 19th win at Wentworth Park last start. Box eight won't worry him, but he will need to establish a lead because he isn't overly strong in the run to the line.

Suggested bet: QUINELLA bet on Invictus Rapid and Black Hole Sun
Golden Easter Egg heat three – race four – 8.30pm

Warning: count(): Parameter must be an array or an object that implements Countable in /home/australianracinggreyhoundzzz/webapps/app-australianracinggreyhound/wpress/wp-content/plugins/Odds-Compare/vendor/guzzlehttp/guzzle/src/Handler/CurlFactory.php on line 67


Knight Sprite (3) is nearing peak fitness after a couple of months on the sidelines and could be worth a sneaky bet at each-way odds. I don't think he is the best greyhound in this race, but many of the main chances either lack early speed or are badly boxed, whereas Knight Sprite has great early dash and is drawn beautifully. If he can hit the front in the early stages he should be running a cheeky race.

Cosmic Bonus (1) is an up and comer which should get every chance to win from the good draw. He can be hit and miss at box rise so will need a bit of luck, but if he can stick to the fence he should be within striking distance down the back straight.

Shima Song (5) is a classy Victorian which has been racing well over the middle distance. Drops back in trip and is drawn unfavourably, but there is little speed on her outside and she is very good bitch so she should at least qualify for the next round.

Where Art Thou (6) lacks early pace which should suit the Victorian on her inside as she will drop back to the fence in the early stages. She is extremely strong and has good field sense so watch out for her to be storming home into the placings.

Suggested bet: PLACE bet on Knight Sprite at $2.66 with Bet365
Golden Easter Egg heat four – race five – 8.52pm

Warning: count(): Parameter must be an array or an object that implements Countable in /home/australianracinggreyhoundzzz/webapps/app-australianracinggreyhound/wpress/wp-content/plugins/Odds-Compare/vendor/guzzlehttp/guzzle/src/Handler/CurlFactory.php on line 67


Possibly the most open heat of the night. There is a stack of pace on the inside which is going to make things hectic in the charge to the first turn.

Going for Penny Monelli (2) which clocked fast time in a trial here last week which puts her in good stead for this race. If she can find the front she is a great chance of capturing this race – she led for a long way in a heat of the Australian Cup last month and she should find this a little easier.

Wicked Warrior (1) is the threat off the inside – he isn't always the fastest into stride, but if he can hold his spot on the fence he may avoid some trouble and rail into a good position around the first turn.

Big Flood (8) is a boom pup on the rise for Jason Thompson. The outside draw won't worry him, but this is a very hard race and he is debuting over the track and trip.

Barking Bad (7) is a moody greyhound but he has a ton of potential. He tends to race better against the better dogs and so it wouldn't be a surprise to see him feature in the multiples.

Suggested bet: WIN bet on Penny Monelli at $4.60 with Sportsbet
Golden Easter Egg heat five – race six – 9.15pm

Warning: count(): Parameter must be an array or an object that implements Countable in /home/australianracinggreyhoundzzz/webapps/app-australianracinggreyhound/wpress/wp-content/plugins/Odds-Compare/vendor/guzzlehttp/guzzle/src/Handler/CurlFactory.php on line 67


Striker Light (2) is a group 1 winner over this track and trip and should be fresh for this race with two weeks since her most recent start in the Group 2 Richmond Oaks. She is drawn well in box two and has the early speed to lead this race. If she can lob on the bunny she should be carving out some slick time in front.

Lucky Chap (8) is the obvious danger to the favourite. He was a brilliant 29.68 winner here last week and a repeat effort would probably see him win. He won't be able to make mistakes from box eight, however he does have good early tow which should help him.

Fanta Bale (7) is a three-time group 1 winner which is having her first look at the track this weekend. Box seven may make things a bit tricky for her, but she is a freakish greyhound and will be giving 110 per cent.

Aeroplane Bob (1) will be giving the field a start in the early stages but he is beautifully drawn on the inside. If he can hold his position on the fence through the first turn he should be finishing off into a place.

Suggested bet: WIN bet on Striker Light at $3 with Bet365
Golden Easter Egg heat six – race seven – 9.35pm

Warning: count(): Parameter must be an array or an object that implements Countable in /home/australianracinggreyhoundzzz/webapps/app-australianracinggreyhound/wpress/wp-content/plugins/Odds-Compare/vendor/guzzlehttp/guzzle/src/Handler/CurlFactory.php on line 67


Hard race to pick a winner in this race but going to go with Aston Dee Bee (8). He is an exciting pup armed with good dash in the early stages and he is good enough to overcome the wide draw. It's his first look at the track but there isn't an abundance of early speed in this race so if he can cross to the front he should be in with a great chance.

Clock's Ticking (2) has the home track advantage but has been mixing his form in recent weeks. Box two should help him immensely and if he can find the top he should give a great sight.

Eminent Reality (3) is a very fast greyhound having his first look at the track on Saturday night. Doesn't have much early speed so will need some luck in the early stages, but if he gets a clear run he should be in the placings.

Equanimity (5) is a star WA greyhound which has been missing the start lately. At his best he would be right in this, but hard to put him on top with confidence from the draw.

Suggested bet: WIN bet on Aston Dee Bee at $2.80 with William Hill
Golden Easter Egg heat seven – race eight – 9.57pm

Warning: count(): Parameter must be an array or an object that implements Countable in /home/australianracinggreyhoundzzz/webapps/app-australianracinggreyhound/wpress/wp-content/plugins/Odds-Compare/vendor/guzzlehttp/guzzle/src/Handler/CurlFactory.php on line 67


Ando's Mac (5) is a dual group 1 winner and relishes racing around Wentworth Park where he has won eight of his 10 starts including a 29.65 personal best. Should be nearing peak fitness with two runs back from a spell and can overcome the box on Saturday night with little speed in the race.

Royal Turbo (1) began brilliantly last start and ran 29.88. A repeat of that would see him go close this weekend as he is also drawn to perfection on the fence.

Reckoning (3) has to be respected as a member of the powerful Jason Thompson kennel. Three starts back he was a brilliant 29.68 winner at The Meadows – that kind of form would see him be competitive.

Zipping Bruiser (4) is very capable but slow out of the boxes. He will be giving them a start early but is capable of filling the minor placings.

Suggested bet: EACH WAY bet on Royal Turbo at $6 and $1.75 with Sportsbet
Golden Easter Egg heat eight – race nine – 10.20pm

Warning: count(): Parameter must be an array or an object that implements Countable in /home/australianracinggreyhoundzzz/webapps/app-australianracinggreyhound/wpress/wp-content/plugins/Odds-Compare/vendor/guzzlehttp/guzzle/src/Handler/CurlFactory.php on line 67


This race lacks a lot of the pace which most of the other heats feature which should give the favourite Ritza Lenny (3) every chance. He is risky at box rise but he is a machine on his night.

Mumma Josie (8) returns to NSW after winning the Group 2 Richmond Oaks two starts back. She looks drawn to lead the race and if there is a scrimmage behind her she is capable of pinching it on the bunny.

Nangar Bear (1) is well drawn on the fence. He is slow early but should get a good run from the box.

Buck Forty (7) is a multiple group winner but drawn poorly out wide. However, he is a flying machine so must be respected.

Suggested bet: WIN bet on Ritza Lenny at $2.35 with William Hill
Golden Easter Egg heat nine – race 10 – 10.42pm

Warning: count(): Parameter must be an array or an object that implements Countable in /home/australianracinggreyhoundzzz/webapps/app-australianracinggreyhound/wpress/wp-content/plugins/Odds-Compare/vendor/guzzlehttp/guzzle/src/Handler/CurlFactory.php on line 67


Another event with limited early speed which should suit Falcon's Fury (8). He has a great record over the track and trip and is capable of running fast time. Much better than his most recent run in the Maitland Cup final where he found plenty of bother, although I would have preferred to see him on the fence.

Aqua Cheetah (4) is a class runner and although poorly drawn he should get a nice run into the race on the outside of Tap Out Axe (3). Four starts back he showed that he is still at his best when posting a fast 29.69 win at The Meadows – a similar performance here would see him go close.

Srixon (7) is very underrated and has been running some great races in recent weeks. Box seven won't worry him, but he will have to do everything right up against some classy performers.

Chief Jetpilot (1) is a fast dog but his box manners let him down against the top class dogs. He is drawn well though so should get his chance.

Suggested bet: WIN bet on Falcon's Fury at $2.50 with Bet365
Golden Easter Egg heat 10 – race 11 – 11.00pm

Warning: count(): Parameter must be an array or an object that implements Countable in /home/australianracinggreyhoundzzz/webapps/app-australianracinggreyhound/wpress/wp-content/plugins/Odds-Compare/vendor/guzzlehttp/guzzle/src/Handler/CurlFactory.php on line 67


Daithy Allen (3) isn't the most reliable, but she has a stack of ability and looks capable of winning a feature race heat here on Saturday night. She can be a tardy beginner but if she finds a nice spot in the early stages she is capable of running a bold race and can get the win.

Virouette (2) is racing well and won here two starts back in sub 30. She has a great record overall and is going well enough to make her presence felt.

Better Call Sloy (6) is racing well at present and should get a nice cart into the race on the outside of speedy beginner Don't Kid Me (box five).

Cosmical (1) is probably not up to this class level but he has plenty of pace and is capable of running a cheeky race.
Suggested bet: WIN bet on Daithy Allen at $8 with Sportsbet