Wentworth Park preview, tips & quaddie | Saturday, March 4
We have 10 races set down for decision at Wentworth Park this Saturday night, and amongst them is the final of the Road To The Egg series. The winner and runner-up of that race will get automatic entry into the heats of the Golden Easter Egg. Add to that some visitors having a look at the grand old Glebe circuit before the Egg begins and some returning local stars, and we are in for a treat. As always, we will try to help you find a few winners. Good luck with your investments.
Best Bet: Modern Swinger (Race 2)
This brindle son of Fernando Bale and Banjo Tifia gave nothing else a chance in his maiden heat and final win here when backed into a very short price and used his early pace to zip race away and run the time of a serious greyhound. He then followed that up with an impressive fifth-grade win beating Screaming Jet. He was seriously unlucky here last week when trying to cross from box eight and just got checked and run off the track, which cost him any chance of winning. He is awkwardly drawn again in box six – especially with Cartel Model, who wants the fence badly, drawn outside him – but is perfectly placed grade-wise. If he displays the same acceleration he has shown recently, he can certainly lead this field – and if he leads, he wins.
Danger: Inside Dart
This boy is a recent addition to the strong Jason Magri kennels from Darren Archer in Victoria. He has been placed at all three runs since coming north and should be at peak fitness now. He was beaten by four lengths by Modern Swinger two starts back but draws nicer down on the fence this time.
Best Bet
Race 2 –
Modern Swinger (6)
Form: 21114 | Career: 5: 3-2-0 | Trainer: Chris O'Brien
Next Best: Mortified (Race 8)
Hopefully it's a big night out for Chris O'Brien as he rugs up his kennel champion Mortified in the free-for-all tonight. She has been a perennial finalist in some of the biggest races going around and just can't seem to land one. She will be tuning up for the Easter Egg and this race looks ideal for her. She most recently was in Victoria taking on the Group 1 Australian Cup and again had no luck in the final. Surprisingly in her 21-race career has never had box three before, but she has three wins from five attempts from the middle boxes. She will sizzle in the first section and should be able to open up a handy lead, and then it will be a case of what time she runs.
Danger: Scramjet
This girl does her best work when she has room to move early, and she'll get that with the vacant box underneath her and an average beginner outside her. She can't match the raw pace of Mortified early but can sit handy and expose any chinks in the armour if and when the recent tough racing takes it toll.
Next Best
Race 8 –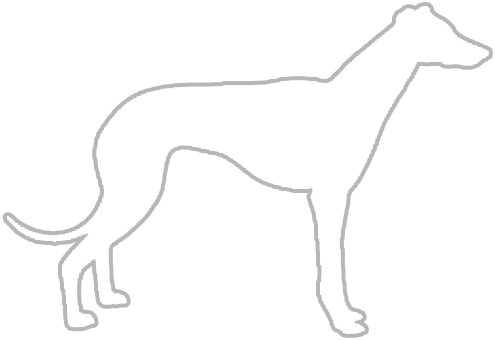 Mortified (3)
Form: 141418 | Career: 21: 12-2-2 | Trainer: Chris O'Brien
Best Value: Garden Party (Race 5)
Ron Asquith, who has Scramjet in the free-for-all, also rugs up the very interesting Garden Party. This girl was a finalist in the Ladies Bracelet last year and was working through her grades and distance very nicely before an injury forced a three-month break. She won her first-up race off box one at Maitland and was in the Road To The Egg series when beaten behind Go Bears here last week, so it is obvious that connections think she has the talent and ability to compete at the top level. She draws well down on the fence, even though her record from box one is not fantastic, and has a slow beginner outside her, which should give her some room and help her hold the fence early. With the four, six and eight dogs all likely to command a fair share of the market, she may start this race at very nice odds indeed.
Best Value
Race 5 –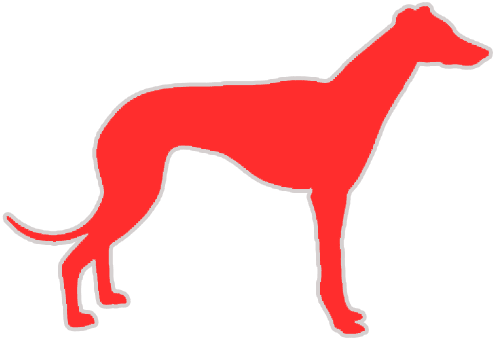 Garden Party (1)
Form: 143616 | Career: 35: 9-2-6 | Trainer: Ron Asquith
Best Roughie: Zipping Moose (Race 4)
This boy, who was formerly in the Jason Magri Kennel before switching to Leeanne Goodwin, is probably the least-raced masters dog you will ever see having only had 26 career starts. Mind you, he has had nine wins and seven placings in that career. He was touted to be the next big thing when he won the National Derby for Luke Adams in 29.71 seconds back in January of 2021, but unfortunately injuries have curtailed what could have been a hall-of-fame career. He had his first 500m race in a year last week when he accounted for a good masters' race at The Gardens, including Winlock On Top, and ran the best time of the night, to boot. It would be great to see him relive some of his past glory and hopefully at good odds off this difficult draw.
Best Roughie
Race 4 –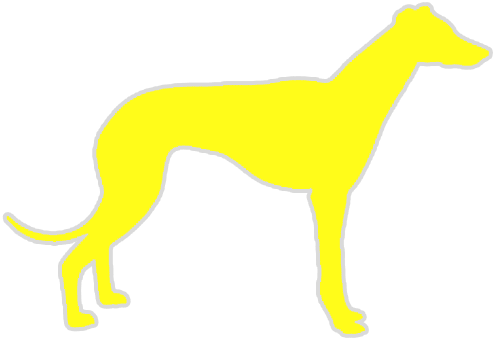 Zipping Moose (5)
Form: 303171 | Career: 26: 9-3-4 | Trainer: Leeanne Goodwin
Saturday quaddie tips for Wentworth Park races
Investment: $72 for 100%
Similar Greyhound Racing News