Bewildering to target Bill Collins Speed Star after Classic win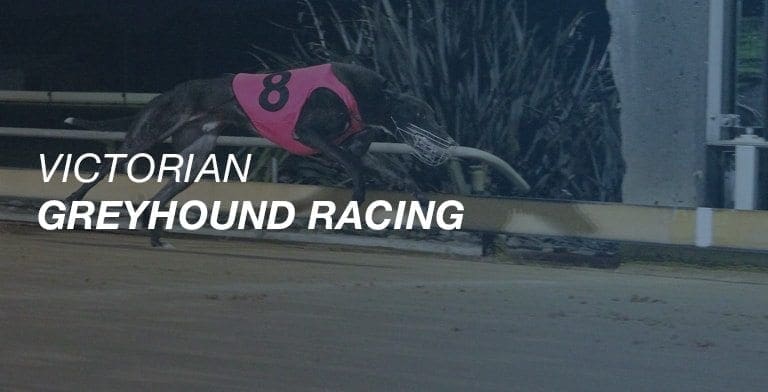 GROUP 2 Warrnambool Classic-winner Bewildering will target the upcoming Group 3 Bill Collins Speed Star series at Sandown Park after reigning supreme in the $75,000 final on Wednesday night.
Trained by Seona Thompson, Bewildering carved across from box eight behind early leader Up Hill Jill (box seven) before slipping into top gear and racing away to score in 24.74.
Part-owner Bill Buccilli was rapt with the run, telling Australian Racing Greyhound the team were hopeful that he could run a big race.
"We were quietly confident that he could do it if he had a nice clear run, even though we knew there was a fair bit of early speed inside him," he said.
"You play races out in your mind when you get into these sort of finals and you think: what would the best outcome be?
"We knew that Up Hill Jill is fairly quick early, so we were hoping it would give him a little bit of room and cart him across.
"We thought if he got a clear run and was in striking distance of her that he could power home and luckily for us that's exactly what happened."
Bewildering has now won five of his 12 starts with three minor placings. The win was made even better by the fact that Bill and his cousin Serge, who also owns Bewildering, also owned the sire and dam of the dog which is by 2013 Group 1 Melbourne Cup winner Black Magic Opal out of the lightly raced Outlandish.
"Serge and I bred the litter, which makes the win extra special. He is by Black Magic Opal and out of a sister to another good dog we owned named Phenomenal," Buccilli said.
"The feeling on Wednesday was pretty exciting – BMO gave us some very big thrills including our first group win as owners – but in a lot of ways the win the other night was just as good.
"And it is made even better again by the fact that we owned both the sire and the dam – its not like we went out and bought a straw – it really makes it even more special."

Bewildering isn't the only member of the litter which can run, with the highly-talented Extreme Magic also stamping himself as one of the best dogs in the state before going amiss earlier this year.
However, with plenty of tender-loving care, Buccilli says his fingers are crossed that Extreme Magic can make it back to the track in the near future.
"His brother Extreme Magic was probably one of the fastest dogs we have had prior to getting injured in the Traralgon Cup final.
"On the night it happened it wasn't fun, but it doesn't appear to be as bad as we initially thought – he is coming along nicely again and we are hopeful that he will race again.
"From day one we knew that Bewildering had as much ability – but it just took him a while to get going.
"Even as pups they were on par, but it just took him a little bit longer to get out on the track."
Buccilli thanked Seona Thompson for preparing Bewildering to success in the Classic final, as well as Karen Leek who reared and pre-trained the litter.
"A lot of credit goes to Seona – she has prepared him brilliantly and a lot of work went into getting him right for the Classic which is a series we have been targeting for years.
"Credit also goes to Karen Leek who pre-trained both of the boys for us – they certainly wouldn't be where they are today without her help either."
Following the Classic win, Bewildering will head to Sandown Park this Sunday to trial for the Bill Collins Speed Star, an innovative series set to be held next Thursday night.
The Bill Collins Speed Star is open to the eight greyhounds which have clocked the fastest times at Sandown Park between February 2 and May 7 – with the decider comprising of four two dog match races.
The winner of each match race will pocket $10,000 – with the fastest overall time collecting an additional $15,000.
The fastest time for the series thus far is Worm Burner which recorded 29.16 in a recent race at Sandown Park.
The eighth fastest time is Princess Pout which stopped the clock in 29.36 throughout the Group 2 Launching Pad series.
All up, four greyhounds will trial at Sandown Park this Sunday looking to qualify – Cry Later, Annabelle's Boy, Bewildering and Fanta Bale – whilst track record holder Unlawful Entry will be aiming to make the final when he lines up in race eight.
Similar Greyhound Racing News