Can Wise Owl emulate his mother in 2017 Magic Maiden?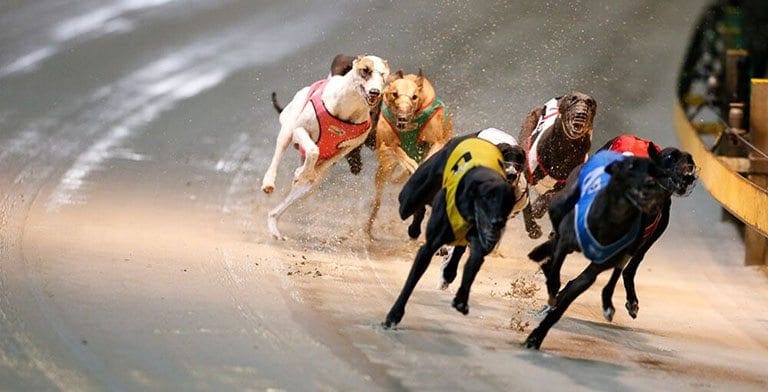 WISE Owl will be aiming to emulate the feats of his mother when he lines up to contest the first semi-final of the Group 3 Magic Maiden (520m) at Wentworth Park this Wednesday.
Trained by Jane Carruthers, Wise Owl is by boom sire Barcia Bale out of Clockwise which won the Magic Maiden back in 2013.
The black dog was impressive when winning his heat last week, overcoming an average start to muster pace in the early stages, kicking clear to score by six lengths in 30.05.
It was Wise Owl's second start, having previously been unplaced in a heat of the Lismore Maiden series last December, with the 32-kilogram greyhound overcoming plenty of obstacles between then and now.
"At his first start he got smashed coming out of the boxes, but he was also very underdone for the Lismore maiden because he was coming into the series off an injury – he had very bad shin soreness," Carruthers told Australian Racing Greyhound.
"Since then he has also had his tonsils out, but he came back from his problems well so we decided to keep him back for the Magic Maiden.
"He went very good in his heat – he is coming along nicely."
Tricky Owl will need to finish first or second in his semi-final on Wednesday in order to qualify for the $25,000 final on April 15.

Despite facing some tough prospects in the series, Carruthers says you are always a chance heading into feature finals, particularly with young dogs.
"There are some very good pups in the series – I think they get faster and faster every year because everyone breeds for speed," she said.
"It would be nice to win the series – but I would be rapt just to get into the final.
"Hopefully he can show a little bit of natural improvement this week and make it through to the final – if he gets through he gets 10 days between the semi and the final.
"His mother came from behind to win the series in 2013 and she ran down a dog of Chris Arletos' [Black Rip] which was flying at the time – which just goes to show that anything can happen.
The Barcia Bale x Clockwise mating has already proven to be sensational on the track, with the April 2014 litter highlighted by boom Queenslander Fast Times which will line up in a semi-final of the Group 2 Launching Pad at Sandown Park this Thursday night.
Also in the litter is King Carmody, trained by Jodie Van Enkhuyzen, which won a heat of the Magic Maiden final last Wednesday and will contest the third semi-final from box six.
All up, four semi-finals will be run and won on Wednesday, with the first set to jump at 7.08pm.
More Greyhounds News