Divirgilio confirmed as one of three trainers in live baiting scandal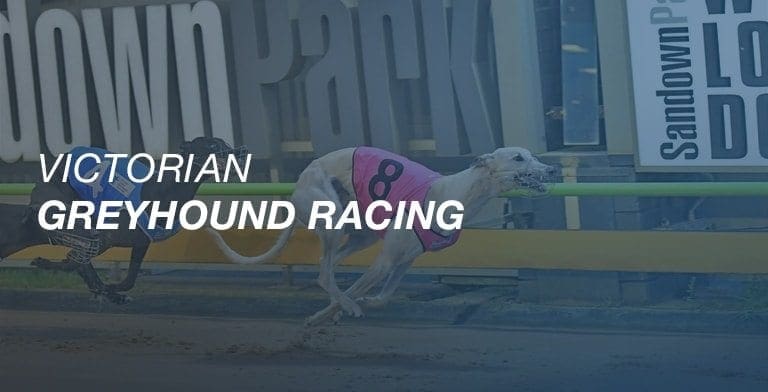 Veteran greyhound trainer Rinaldo Divirgilio has confirmed he is the one at the centre of the ongoing Greyhound Racing Victoria (GRV) investigations into live baiting.
Divirgilio has told the ABC that he was one of the three trainers currently suspended but claims to have been set up.
"I didn't do anything. I just received something. It [the possums] got dropped off here for someone else," he said.
According to Divirgilio, racing officials appeared as soon as the driver entered his property to deliver the possums.
"There was a car hiding across the road. Then four cars just drove straight in," he said.
The veteran Devon Meadows trainer also alleges that GRV officials "bugged" his phone after seizing it for three days for forensic imaging.
"They took my phone, took it for three days. When it came back I looked inside and it had what looked like a second little SIM card next to my SIM card. They're trying to trace my calls, I presume," he said.
Divirgilio also confirmed to an ABC reporter that his son Ben Divirgilio is another of the three suspended participants, but he claims Ben has "nothing to do with this" and that officials did not find live animals on his son's Nambrok property.
Rinaldo Divirgilio trains a small team of five greyhounds from his Devon Meadows property with modest success. His current kennel have won 21 races from 90 starts, almost exclusively in low restricted grades with a strike rate of 24% starters to winners. Son Ben Divirgilio trains a slightly larger team of 13 greyhounds but again races mostly in lower fifth grade races and restricted events with a recent strike rate of 26% starters to winners.
To put those strike rates in perspective, the top five greyhound trainers in the country by strike rate with 100 or more starters are:
The top five trainers in the country ranked by prize money earnings have earned between $933,000 and $2,125,000.
There is no suggestion that Rinaldo Divirgilio nor Ben Divirgilio have extraordinary strike rates, nor are they profiting greatly from their greyhound endeavours compared to the leading kennels. Suggestions from many media sources about the suspended participants being "major players" seem to be unfounded.
The ABC has claimed GRV orchestrated and launched its own undercover sting using covert operatives.
It is alleged by the ABC and the Herald Sun that the third suspended participant caught and delivered the possums for live baiting, including to Divirgilio's Devon Meadows property.
Rinaldo Divirgilio has refused to reveal the identity of the third participant but told the ABC he was "not a trainer — he owns some dogs".
GRV is yet to reveal any further information regarding the investigation, nor call the three suspended participants before an inquiry, but both the RSPCA and the Racing Minister have voiced their support for greyhound racing and the way GRV is conducting the investigations.
Similar Greyhound Racing News