Greyhound participant helping the homeless through sleep out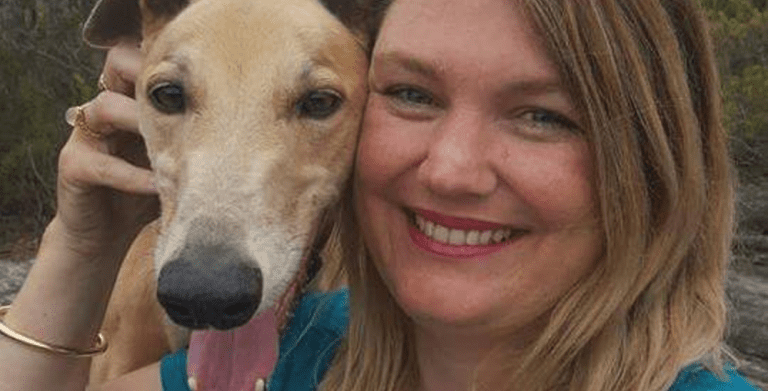 CENTRAL Coast participant Kristy Harper is excited to be combining her two passions – greyhound racing and giving back to the local community – by participating in the USU winter sleep out challenge in 2017.
The challenge will see members of the United Services Union and volunteers sleep out on the streets in order to raise money to support programs targeting homeless young people in NSW.
Harper, a keen racing enthusiast whose husband owns greyhounds, is participating in the sleep out and has also decided to step her fundraising for the cause up a notch by holding a charity night at Gosford greyhounds on August 8.
The fundraising night will include a raffle – with a major prize being two nights' accommodation worth $700 – lucky door prizes, a chocolate wheel and other novelty events.
Harper has a long history in the sport and said she seized the opportunity to combine her charity work with her love of greyhound racing.
"I have been around greyhound racing my whole life because my dad used to take me to the track when I was little," Harper told Australian Racing Greyhound.

"My husband owns a dog now and we also have a retired greyhound as a pet. One of my biggest passions is spreading the word about having greyhounds as pets and I love the industry in general – I go to the Gosford track every single week.
"I figured the charity night would be a way to combine the two things I am passionate about and I think it would also be a good way of getting more people to the dogs."
Businesses or individuals are able to sponsor races on the night, with Australian Racing Greyhound proud to be a sponsor of two events, with other major sponsors being NSW Labor leader Luke Foley and the Shooters, Fishers and Farmer's Party.
For those with a smaller budget, Harper encouraged everyone free on the night to come along and join in the fun and activities for a worthy cause.
"I'd love for people to come down to the event and support a great cause by buying some raffle tickets – but if they can't make it there is also a link to the fundraising page where they can donate directly.
"It will be a fun night, where people can come together to promote their business while having a great time at the dogs, and at the same time help to raise some money for the homeless."
For more information on the charity sleep out for homeless or to donate, check out Kristy's fundraising page.
Similar Greyhound Racing News