High-five for Dailly as Formosa snags Meadows quinella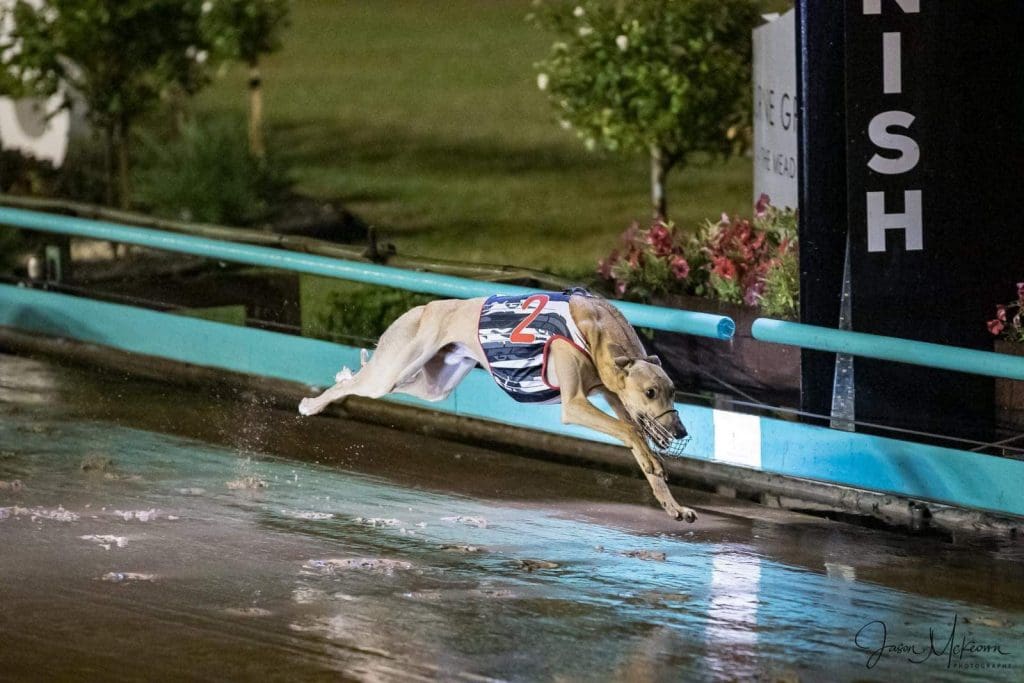 Gypsy Bun was one of five winners on the card for Andrea Dailly at The Meadows last night after she made amends after a poor box draw in last week's Australian Cup by winning the Free For All event from her favourable box 1.
After losing no admirers last week when running third from box 7, Dailly's chaser deservedly notched up win number 23.
Josh Formosa rounded out the program with a quinella with Good To Go and Paint Peeler which kept punters happy with the favoured runner saluting at $2 fixed.
The Anakie-based trainer said he was pleased with the result.
"We bought Good To Go a few months ago from Perth and since entering the kennel he has improved heaps," Formosa said.
Winning in the rain, the son of Fernando Bale x It's A Bird got the money in 30.45 after taking control after the first section.
The 23-year-old trainer, who has eight dogs in the race kennel, said a long night in adverse conditions was made a good one after the quinella.
"It was a long night and became longer once the rain rolled in," he said.
"But when you get a city winner it's always worth it and even better getting the quinella."
He said Good To Go would again race in city class soon and a drier track would see a more accurate gauge on his time, while Paint Peeler will keep racing before going to the breeding kennel.
Personally, Formosa and his partner, Korie Heinrich, will head back to Heathcote in the near future to concentrate on training and pre-training after being mentored by the Dailly family over the last 10 months.
"It's been great in Anakie learning off Andrea and Tom (Dailly)," he said.
"They have been the best for years and the experience will hold us in good stead when we do our own thing."
Other highlights on the program included Daniel Pell's winning run continuing with Red Reactor saluting again just days after litter brother, Love The City, scored again at The Meadows midweek.
In the most thrilling race of the night, Orca won by a nose to Bek's Monelli over the 725m journey for trainer Steve Nagy.
The win came after a tough Super Stayers campaign over the last fortnight, but with the miles in the legs it was reward for effort for the black and white chaser.
Orca jumped well and led the whole way in 42.95.
Similar Greyhound Racing News