Increased participant returns announced for South Australian greyhounds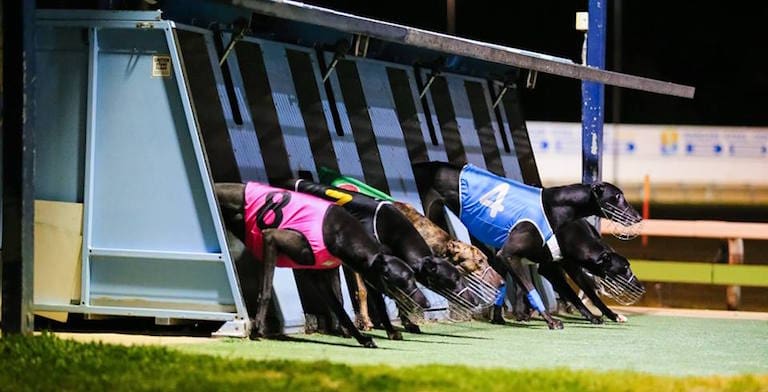 Greyhound Racing SA (GRSA) today announced that it will be able to raise returns to the industry from July 1 of this year, and then again upon the commencement of racing at Murray Bridge. The increases will have a full year value of more than half a million dollars in 2019.
As of July 1, Thursday Night Angle Park stakemoney across all grades will increase by 5%, reflecting the key role that the premier weekly meeting plays in attracting the highest quality outcomes from local breeding and interstate acquisitions.
Additionally, the existing $15 unplaced payment that currently applies to a majority of SA greyhound races will be replaced by a new $20 Trainer Raceday Subsidy (TRS) with 100% of that payment being allocated directly to trainers. For clarity, this payment will be made in addition to the $60 trainer rebate and will be allocated to unplaced greyhounds under circumstances wherein the $15 payment would have previously applied. This new subsidy recognises the real costs and investment of time associated with bringing greyhounds to the track to compete.
Immediately upon the commencement of racing at Murray Bridge, the main weekly meeting at that venue – on the one-turn track – will be conducted at the Category 2 stakemoney level which currently applies to only the Monday and Tuesday timeslots. When Murray Bridge is up and running the number of weekly Category 2 meetings will increase from 2 to 3, and participants will have with the opportunity to compete for that stakemoney level at each of the three main TAB tracks in and around Adelaide. On the current draft of the Sky weekly schedule, Category 2 meetings would be conducted at Gawler on a Sunday, Murray Bridge on a Monday night and Angle Park on a Tuesday.
Further to these initiatives, GRSA has previously committed to doubling the breeder component of the SA Bred scheme from July 1, 2019.
GRSA CEO Matt Corby stated that the above strategies will only add further to the momentum that is currently evident within the greyhound racing industry in South Australia "Whilst the new development at Murray Bridge has warranted a more conservative approach to industry returns in recent times, it is hoped that this news will serve as a shot in the arm for confidence in this state. These changes are focused on countering the real costs of participation and ensuring that the South Australian greyhound racing industry continues to be a dynamic and sustainable one," Matt Corby said.
A more detailed update in relation to these increases – as well as a number of other industry developments – will be provided in a series of Industry Information and Engagement sessions to be held in regional hubs (Gawler, Murray Bridge and Mount Gambier) in early June.
Mt Gambier Greyhound receive additional meetings in Warrnambool's absence
The Mount Gambier Greyhound Racing Club are set to run an additional fortnightly Thursday afternoon race meeting over the coming months.
The addition of these meetings follows consultation between the Club and GRSA on servicing local participants during the temporary closure of the Warrnambool Greyhound Club for refurbishments from May to August. With the pool of nominations for Mount Gambier coming from the South East region of SA and from across the border in country Victoria, it is believed that an extra meeting per fortnight will assist participation in the region. The change will result in Mount Gambier racing on a two week cycle of Friday/Sunday in the first week and then Thursday/Sunday in the second week.
GRSA have released extra dates in the first instance in late May, June and July to establish support, with the intent to add additional meetings in August whilst the Warrnambool works take place (estimated at 4 months).
GRSA thanks the support of the Mt Gambier GRC, Radio TAB, staff and Sky Racing for their support for these extra meetings. We have previously released May and June and have programmed July below :
Mount Gambier – Thursday 5th July 2018 (TAB) Day
Mount Gambier – Thursday 19th July 2018 (TAB) Day
Similar Greyhound Racing News