Is Patch Adam greyhound racing's newest sensation?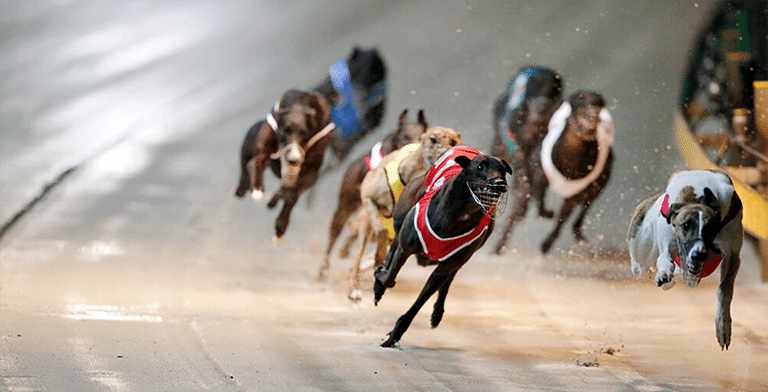 PATCH Adam is the greyhound to beat in Saturday night's Group 3 New Sensation (520m) at Wentworth Park following a tremendous victory in his heat of the feature last Wednesday.
The Max Rimmer-trained dog was only fairly away from box one but mustered pace quickly, hitting the front in the charge around the first turn and sprinting clear to score in 29.55.
The performance has seen him installed as the $2.10 favourite with Bet365 to win the final when he jumps from box three.
Rimmer conceded he was shocked by his greyhound's heat win, but says the black dog has always shown enormous ability.
"I knew he could run time but I was still surprised by his time the other night," Rimmer told Australian Racing Greyhound.
"He has run some very fast times around The Gardens and Richmond – but we had been waiting for him to click and do the same thing at Wentworth Park because for some reason he had been missing the start there.
"Thankfully he seems to be putting it altogether now – if he can do that consistently then he is going to be a very smart dog."
Rimmer, who trains a team of five with his wife Helen, says he is confident his charge will run a good race this Saturday night, but knows Patch Adam can't afford to make any mistakes against a classy field including Rohan Hill (box one), Arugula (box four) and Ebby Chance (box five).

"I am happy with the box draw – the inside suits him – but he needs to begin.
"His biggest downfall is his box manners – he gets a bit excited and can miss the start sometimes.
"But its only his 20th start this week so I am hoping he improves his box manners with a bit more experience."
Remarkably, the New Sensation wasn't the original target for Patch Adam, who was drawn as a reserve in the Golden Easter Egg heats and failed to gain a start.
"He was the fastest qualifier for the Richmond Derby but he missed the start in the final and although he ran home well the race was all over.
"Because he finished down the field he didn't get a start in the Golden Easter Egg heats as a reserve so I decided to go for this race instead.
"While it was a bit disappointing not to get a start in the Egg, there were some very good dogs in that series which didn't make it through to the final – it is a gruelling three-week event so who knows what would have happened.
"We are still very happy to be in this race – it would mean everything to win – to win a group 3 race on Golden Easter Egg night would just be an incredible thrill."
Similar Greyhound Racing News