Joy of racing the key to Rio Bhodi's recent success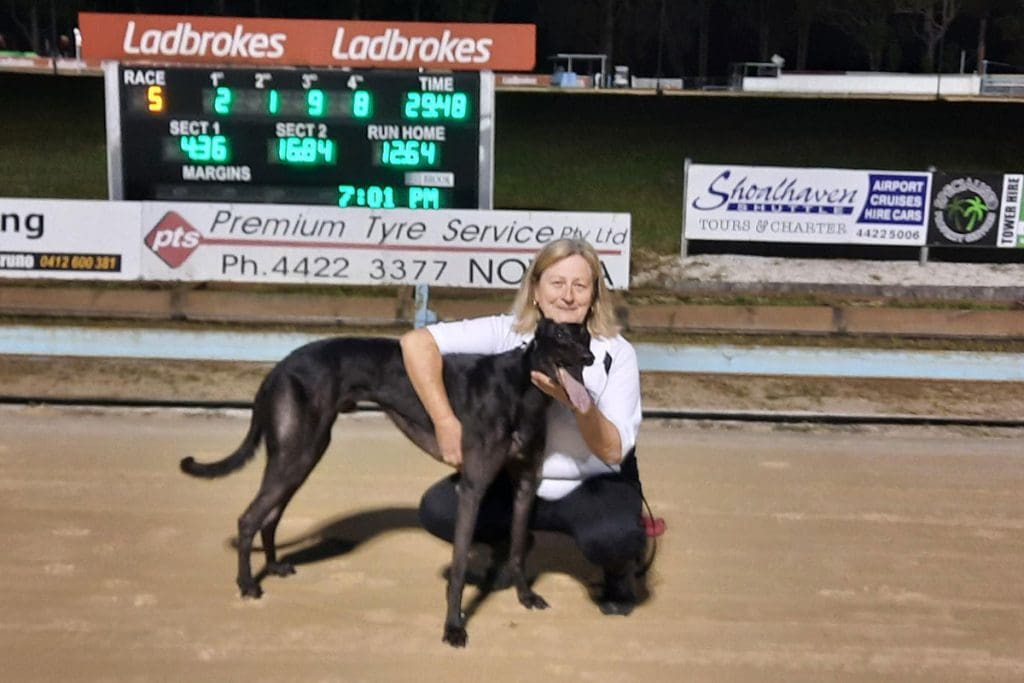 Rob Camilleri says the solution to unlocking Rio Bhodi's potential has been simple – he just loves racing and learning how to run better.
It is why he will line up as one of the greyhounds to beat in the $54,000 Ladbrokes Nowra Puppy Classic Final (520m) on Saturday night.
The two-year-old is fresh from a brilliant heat run of 29.48 seconds last start, the fastest of all heat times and which saw him salute by four lengths.
And it marked the latest chapter in Rio Bhodi's development as a young chaser on the rise.
"When Jason (Thompson) had him you could see he was green as grass. He bombed his first couple of starts, and he flew home for some seconds in really quick times," Camilleri told AustralianRacingGreyhound.com.
"We bought him on potential hoping we'd get him a little better, and that he'd stay in one piece until he matured.
"He just needs to race hopefully without injuries. The more you race him the more he's learning. You can see in a lot of his starts he does something a little better every time."
In fact, before his scorching run at Nowra last start, Rio Bhodi finished sixth in the $21,000 Launching Pad Runway (515m) last Thursday – almost nine lengths behind Joshua Formosa's winner Good To Go – in a time of 30.04 seconds.
He slashed more than half a second off that time next start while running an extra 5m.
"He learns from what he does. He got in some trouble his past couple of starts at Sandown. They were real confidence things for him," Camilleri said.
"He ran on Thursday, and then he ran in the heats on Saturday. When he came home on Sunday you would have thought he only had a gallop, because he was prancing around.
"He's just a big baby. He's just got to grow up a bit."
With this kind of rapid improvement, Camilleri is excited about Rio Bhodi's future.
"We haven't seen the best of him. That was a nice run the other day, but he can go better than that," he said.
"He wants to go faster – that's why he changes strides and his body goes everywhere.
"He's just very immature and very green. We've just got to try and pick the right races for him, so he learns as he goes along.
"In three or four months I think we'll see a really nice dog."
Camilleri is happy with the year he has had already, and he believes that success will continue because of some promising young Bale dogs coming through in his kennels.
"We do OK with what we've got. We've got about 95 winners already for the year. It's just a matter of placing them right where they can win," he said.
"No one is going to give you a good dog. You've got to place them well – that way you do the right thing for yourself and the owners.
"We haven't had Bale dogs for four or five years. We were lucky to get a load of them a couple of months ago.
"A few of them are starting to show a little bit. So you might see a couple of these young dogs doing OK over the next few months.
"They're only babies, but you can follow them with confidence. You'll see some really hot dogs by the end of this year.
"You've got to tip your hat to the Wheelers – they do a fantastic job with their breeding and rearing.
"And the dogs are all big, strong chasers. They're all 500m-plus dogs. They do a fantastic job."