Panama Pepper progressing through the grades in WA for Steve Withers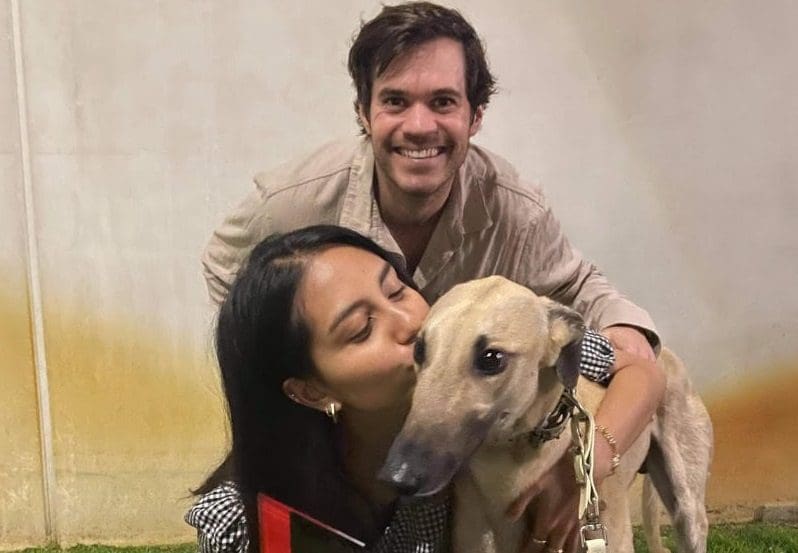 His two-year-old was a convincing almost five-length winner in the $28,500 Greyhounds WA Good Friday Cup, but trainer Steve Withers is not getting carried with it.
Last year's Golden Easter Egg victor with Tommy Shelby knows how to look after his runners – and right now the best thing for Panama Pepper is to continue ticking over on Western Australian racetracks.
Withers' young runner showed good maturity and nous for his age to cut across Turbo Fun (for Lexia Isaac) and win from the inside after starting from box eight in last Friday night's open-company feature.
"It was a nice little race and he's a nice dog. It was tough from box eight and he did everything right," Withers told australianracinggreyhound.com, his runner recording a time of 22.32 seconds over the 405m journey.
"We felt he'd be up against it because they were quite talented dogs in a final.
"Box eight gives everybody else the first opportunity to get a clean run on the inside.
"From there you need a little bit of luck. He's rising through the grade – he's only a young dog. He's only had (17) starts.
"That was his first foray into open-class company and he handled it quite well from a difficult box.
"It's the high mark of his career so far."
From the high of his 10th and best win of his fledgling 17-start career, Withers will keep Panama Pepper in work against fellow young runners.
From there, he will let his star young chaser decide where he wants to go.
"He'll just keep punching away and working through his grades. It can all change very quickly, so we'll look after him and let him take us on the journey of where he wants to be," Withers said.
"We can't look too far ahead with him. He's not really an old, mature dog.
"We'll just let him roll around week to week, and make sure we look after him and keep him healthy and happy.
"We want to let him take the journey he wants to take us on."
Withers has the same level of care towards the 10 other dogs in his operation.
"We've got a fantastic team here at the moment. I wouldn't have thought we'd make much of an impact on the (WA) premiership just because we run a very small team," he said.
"I only run 11 kennels. We're happy with the way we run our operation. We're just focused on the team we've got, and we'll try to keep our strike rate nice and tidy.
"We want to give our dogs the best chance to be who they want to be, and they can choose their path from there."
It has now been just over a year since Withers experienced the ultimate feeling of satisfaction after he oversaw Tommy Shelby's 1.5-length victory in the 2021 Golden Easter Egg Final at Wentworth Park.
And he still gets goosebumps over what happened.
"It was a highlight moment. It's one of the biggest races in the world for greyhound racing," Withers said.
"It's something I never thought I had a chance to do."
The triumph did not come without its sacrifices, particularly as it was during the height of the Covid period when travel back to Western Australia meant a mandatory quarantine period.
"We were away from home for a very long period last year. Tommy Shelby and I were basically on tour following the Group 1 circuit up and down the east coast, and around the country," Withers said.
"It was an extended journey away. It was difficult, but it was great to do things I never thought I'd get a chance to.
"He was one of the major contenders. He was the dog to beat on the circuit for a long time and had been competitive at that level.
"Box eight made it difficult for him but he got everything right on the night. He's a real champion."
After pulling in over $1 million in prizemoney, Tommy Shelby is now at stud and, like his running, is making a good impression.
"He did everything he had to do in his career. It was time for him to change careers," Withers said.
"He's got some litter on the ground with some good opportunities there for us."
2022 Good Friday Cup (Mandurah, 405m) – Panama Pepper (22.32)
---
Similar Greyhound Racing News