Leading trainer Jason Thompson receives disqualification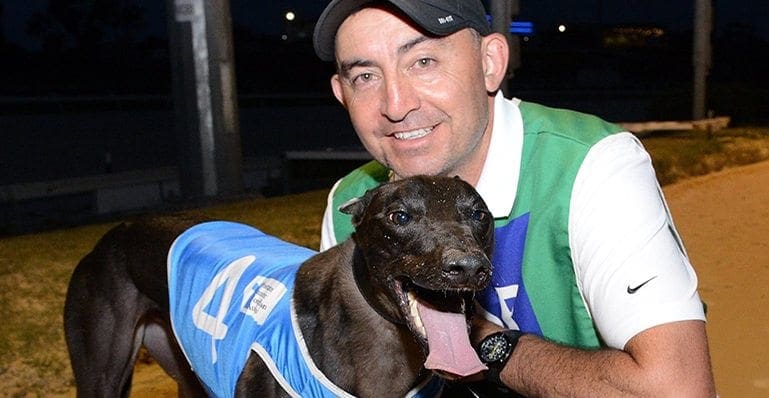 LEADING trainer Jason Thompson has been banned for three months after not allowing Greyhound Racing Victoria (GRV) stewards to conduct an out of competition swab on one of his greyhounds last year.
On August 29, 2016, GRV stewards Demi Barber and Michael Lowe arrived at Thompson's Pearcedale property for the purpose of conducting out of competition testing on the greyhounds Dalgetty and Aston Bolero.
Evidence given to the inquiry suggested that Thompson became aggravated and told the stewards "you are not swabbing that dog" in reference to the greyhound Dalgetty.
Thompson allowed stewards to swab Aston Bolero, but maintained that Dalgetty should not be swabbed as the greyhound was not entered for any upcoming races.
Later that day, Senior Investigations Manager Charlie Bezzina called Thompson to notify him that stewards would be attending his property the following day to swab Dalgetty.
Thompson agreed, telling Bezzina that he was unaware that he had to agree to the swabbing of a greyhound which had not been racing and believed he had been singled out by GRV.
Thompson was charged with two rule breaches, GAR 86(p) and GAR 86 (h). The first charge was for disobeying the lawful order of a steward, whilst the second was for preventing a sample collection by the stewards.
Thompson pleaded guilty to a breach of GAR 86 (h) with stewards withdrawing the charge under GAR 86 (p).
Upon considering the circumstances, stewards determined to impose a three-month disqualification which will commence on April 12, 2017.
Thompson is arguably considered the biggest trainer in the country, having already won the Group 1 Zoom Top and Group 1 Super Stayers thus far throughout 2017.
All greyhounds in Thompson's name have now been transferred into the name of his wife Seona including Trip To Eden, Big Flood and Aqua Cheetah which will head to Wentworth Park this Saturday night to contests heats and semi-finals of the Association Cup and the Golden Easter Egg.
Similar Greyhound Racing News