Ring The Bell returns for Group 1 Association Cup heats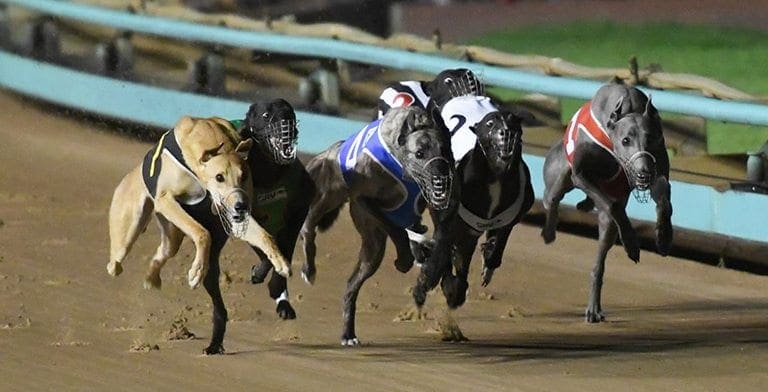 VICTORIAN stayer Ring The Bell will return to the racetrack for the first time this year when he contests a heat of the Group 1 Association Cup (720m) at Wentworth Park this Saturday night.
Trained by Gerry O'Keeffe, Ring The Bell is a group 1 winning stayer, having won the National Distance Championship at Angle Park last August.
Since then he has continued to perform well at the top level, running third in the Top Cat Cup and the Sydney Cup as well as winning the Group 3 Summer Cup and qualifying for the Group 1 Sale Cup last December.
However, the son of Kinloch Brae and Absolute Stunna has not been seen since running second at The Meadows on New Years Eve after sustaining an injury in a freak accident during a trial session.
"He was trialling at Warragul in preparation for a race and he had an accident where he hit the lure and did a few somersaults," O'Keeffe told Australian Racing Greyhound.
"He was quite unwell for a couple of months after that, so we have taken our time with him to bring him back slowly."
Ring The Bell returns to Wentworth Park this Saturday where he has had four starts for a win and two placings, including a dead-heat victory in the Group 3 Summer Cup on December 10.
Despite having spent such considerable time on the sidelines, O'Keeffe said his brindle powerhouse is fit and firing ahead of the heat.
"He has been trialling for the past six weeks to build fitness – it's a big ask going straight into a 700 – but he is a mature dog which has had 59 starts and he has been around Wentworth Park four times now.
"He is fit enough – but he hasn't been with others dogs for quite a while so if there was any concern that would probably be it.
"The goal is to run in the first four and then we will be hoping for an inside draw."

Ring The Bell faces a handy field this week including It's A Bird (box four), Trip To Eden (box six) and Starza Light (box seven), but certainly has class on his side as a winner of 18 races.
O'Keeffe says he is not fazed by some critics concerns that Ring The Bell is not suited to the Wentworth Park track, with the winner of $272,658 in prize money ready to put his best paws forward.
"From talking to trainers down in Victoria everyone tells me that greyhounds need at least two trials around there to do their best.
"In the past the dog appears to have not produced his best at Wentworth Park, but with four runs around there now there is really no excuse.
"With Burn One Down on the sidelines at the moment it really opens the series up – it's anyone's race up for grabs.
"He will certainly benefit from the run this week, but I am still expecting a bold showing."
Two heats of the Group 1 Association Cup will be run this Saturday night at Wentworth Park, the first of which is race three and will jump at 8.12pm.
Similar Greyhound Racing News