Mullens looking for Model of consistency in MDC Grand Final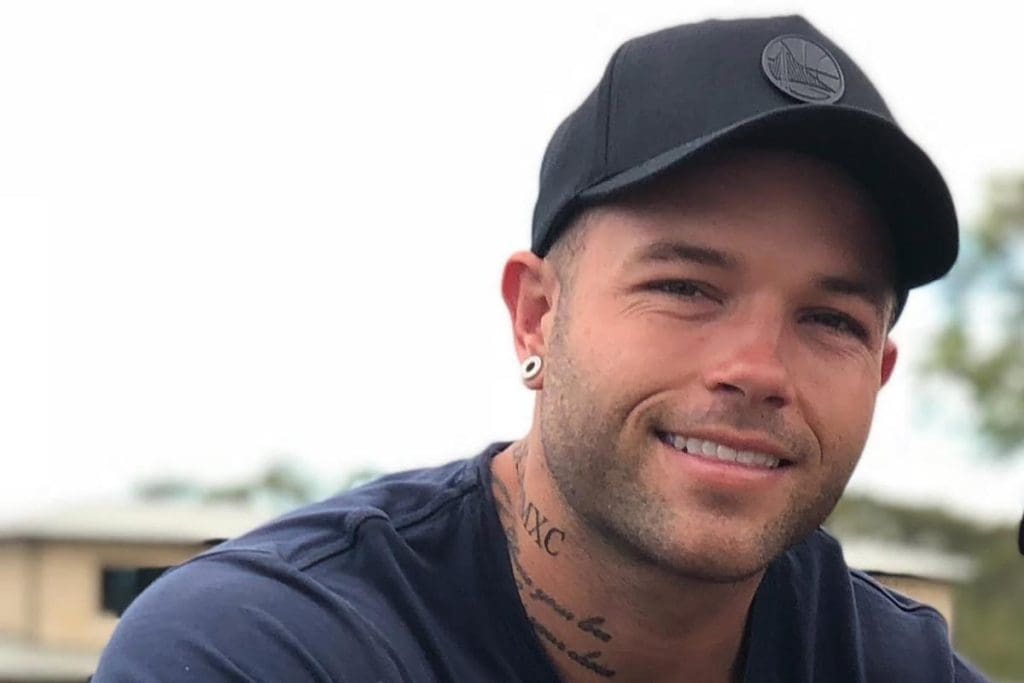 NSW breeder and owner Clay Mullens has experienced many highs in greyhound racing despite his mere 31 years of age, but having a runner in this Saturday night's Million Dollar Chase Grand Final could potentially be his biggest highlight to date.
After a sensational 29.69 semi-final victory from box eight last Friday night, Mullens' brilliant chaser Coast Model – a daughter of the great Fernando Bale – flew the lids and led throughout by 4.75 lengths at the finish.
"It was just awesome and especially coming from box eight," said Mullens.
"She's had numerous box eights over the past couple of months and never been able to put it together and when she drew box eight for the semi-final last week, I thought not again.
"I was just hoping she would be able to learn how to put it together and she proved that on Friday which was tremendous."
2022 Million Dollar Chase Semi-Final 2 (520m) – Coast Model (1st)
Mullens' prayers were answered when Lord's kennel foreman Paul Mills stepped on stage last Friday night, remarkably to collect the only remaining box, which happened to be the one.
After exiting from box eight in seven of her past 13 outings, it was a refreshing change for the 25kg pocket rocket and her owner.
"I was either going to get one or two and I was cheering for either box," Mullens said.
"When Ritza Donna came out before her and drew the two and Coast drew the one, I was over the moon."
"It's unbelievable, it's incredible. Not only such a big thing to be in the race but to draw box one with a dog that is desperate for box one, it's surreal."
Coast Model is no stranger to success from the inside alley, having won three of six attempts, with two minor placings. She also carved out her personal best time of 29.58 at Wentworth Park from box one back on January 8 this year.
"She's A Pearl is definitely Australia's best greyhound, but with Coast having box one it brings her right into the race."
Her dam, Champion Model, was a winner of 25 races, including the 2017 Group 3 Canberra Cup Final, with Mullens explaining the euphoric feeling of having one of your own homegrown chasers make such a prestigious event final.
"It does make it super special, not only to own her but obviously have bred her and the 'Model' line that it is now, it's a great achievement," he said.
"They're the A-team. They're great people and we've got a lot of trust with each other and the results are starting to speak for themself. We've had a lot of fun."
"The first time we met was when I rang Andy up to buy a dog and from there that's how we established our relationship and got along like a house on fire.
Champion Model currently has a litter by Barcia Bale, which was a repeat mating of her litter prior and by all reports are flying during the break-in stage, and she's recently whelped a litter of seven to boom sire Superior Panama.
Mullens was also a successful trainer in his own right, notching up 47 winners in a short space of time from 2012 to 2014, including the 2013 Richmond Oaks Final with Calm Model.
"There's no days off," he said of his decision to move away from the daily grind of training.
"I was seeing all my friends travelling and having parties and I thought I'd step back from training and it's definitely been a great move by myself.
"I may have aspirations to get back into training one day, but I get up to too much mischief at the moment."
Similar Greyhound Racing News