Nathan Goodenough hoping straight track novice Paxton Dutton can win Murray Bridge Cup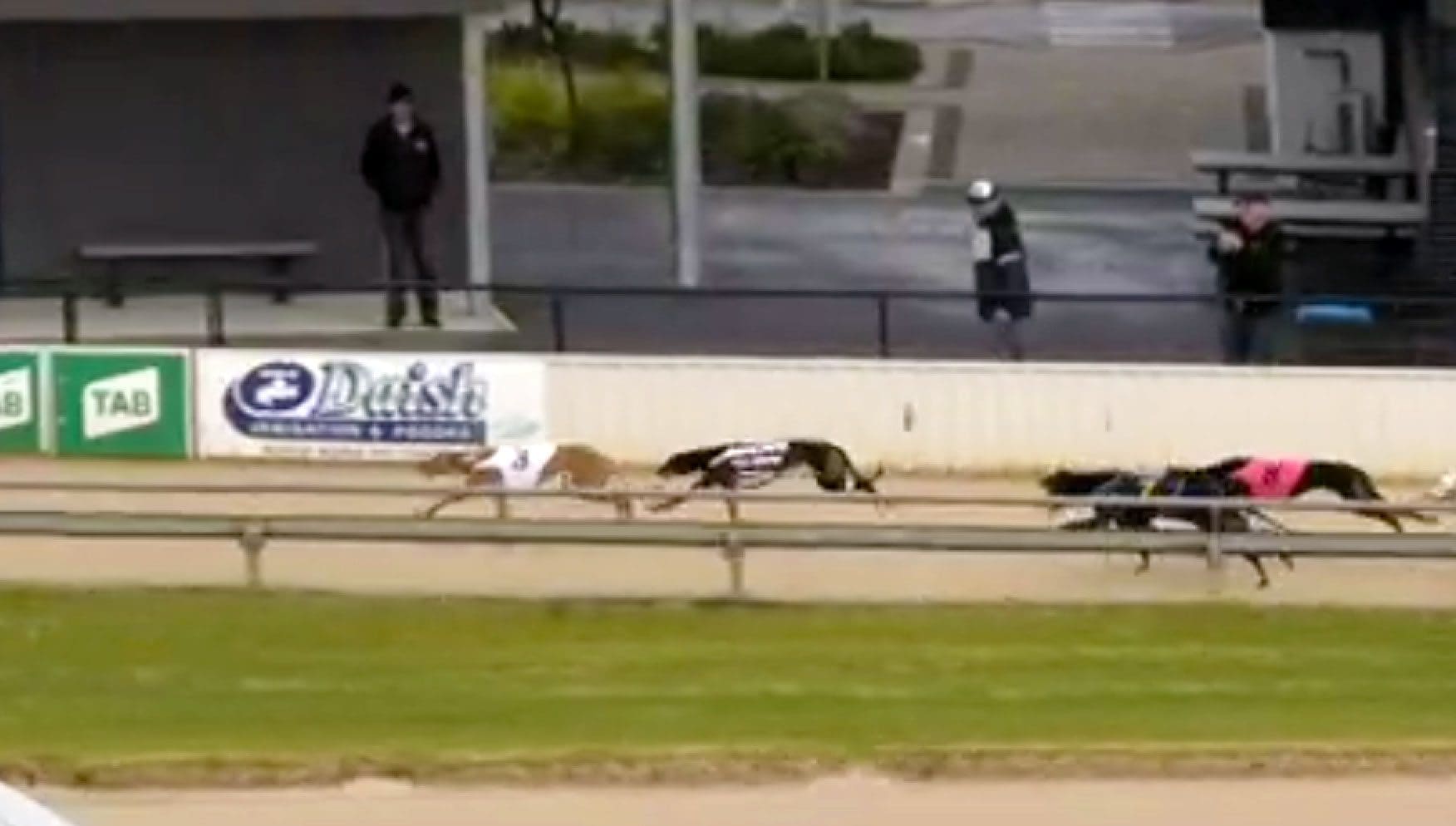 The 2023 Murray Bridge Straight Track Cup looms to be one of the best versions of the race, boasting one of the most formidable greyhound line-ups in its brief four-year tenure.
On Tuesday afternoon, Murray Bridge will host a fiercely competitive field, primed and ready for the $10,000 to-the-winner cup final over 350m.
Last week's six thrilling heats were dominated by Aston Ziebell, an extraordinary competitor who was the quickest qualifier and will be Dave Peckham's representative in the final.
Despite challenging weather conditions during the heats, one greyhound shone brightly—Paxton Dutton, trained by Nathan Goodenough. Despite being less seasoned than his opponents, Paxton Dutton demonstrated impressive tenacity and strength, outpacing the high-caliber He's On Fire.
Intriguingly, Paxton Dutton had only made his debut on the straight track a week prior, where he delivered a standout performance over 300m, besting a grade 6 field in a swift 16.58.
This blazing performance down the straight track took trainer Nathan Goodenough by surprise, considering that the dog had never been to Murray Bridge before.
"He'd never been there before, the only sort of straight work he had done was at Virginia, free galloping and stuff like that," Goodenough revealed.
"I didn't really know what to expect, but I know they have a good turn of speed out of the boxes, and I thought that would hold him in good stead, to put him in a winning position."
Goodenough further added, "He's improving every start. I thought he'd go about 16.80 to be honest. I guess he had it all his way which probably helped him too."
Buoyed by his impressive 300m victory, Goodenough decided to enter him into the Cup series, hoping that his lack of experience wouldn't be a setback.
Paxton Dutton's heat win from box three was a notable achievement, given that it was his first attempt at the 350m distance.
When he was led by He's On Fire early in the race, few would have expected him to overtake the leader.
Despite a few early jostles, Paxton Dutton managed to seize the lead well before the finish line, and never looked like relinquishing it.
2023 Murray Bridge Straight Track Cup Heat 1 – Paxton Dutton (19.56) T: Nathan Goodenough
---
Goodenough expressed his surprise and admiration, "I thought that He's On Fire would be hard to beat and that he would lead us up and to get close to him with a chance to run him down, and then he just overtook him, that was pretty impressive."
Ahead of Tuesday's final, Paxton Dutton's routine remains largely unchanged, with Goodenough sticking to what works best for the dog.
Goodenough acknowledges the challenge posed by Paxton Dutton's box six draw for the final, but remains hopeful that luck may swing their way.
"Ideally, I would have liked him to have the pink, but he's boxed to get a reasonably clear run. I think boxes one, two, three, four are going to potentially interfere, because they have a lot of pace, which might give us a clear run," he surmised.
Goodenough added, "The eight is the worry, it's going to get its own way out there. We just need to be in striking distance to let down and get a crack at it. Hopefully he gets a clear and safe run, that's all we're hoping for."
Previous winners of the Murray Bridge Straight Track Cup include Lavish Pedro (2020), Aston Olenna (2021), and Fantastic Victor (2022).
Similar Greyhound Racing News