Noyce confident GBOTA is in good hands with new CEO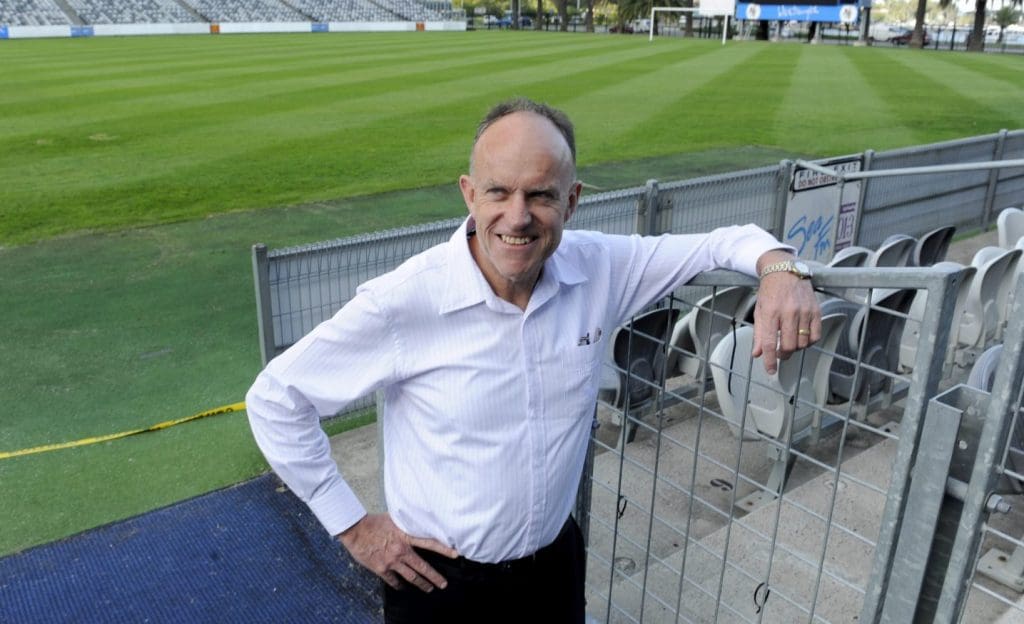 Outgoing NSW GBOTA chief executive Steve Noyce believes leaving the organisation in good hands is just as important as making a good first impression.
And that is why he will step away with no shortage of respect from the industry he's served well for the past three years.
Noyce announced his plans to move on back in March, but has stayed on for four months in order to ensure a smooth leadership transition.
It has been just one of many selfless actions he has taken during his time at the helm of an industry not without its challenges, particularly the COVID pandemic.
But it also means new GBOTA CEO Allan Hilzinger is prepared for the hurdles ahead.
And that includes the continual work being done to get the Lismore venue – hit hard by this year's flooding event – back up and running by September in time for the Group 2 Lismore Cup.
"People worry about entry strategies too much. Exit strategies are important as well, and we're making sure Allan's got every opportunity with the things we can do for him," Noyce told AustralianRacingGreyhound.com.
"So we're working together in that regard.
"We've got a strategy with what to do in Lismore in the short- and medium-term.
"Peter Mosman and Vic Peters finals are on July 9, the nationals are on August 27 and the next Million Dollar Chase is on September 24.
"I think it was important for me to be punching all that out, so that when Allan came in it was business as usual."
Noyce is excited about what Hilzinger – with chief executive experience at Gold Coast and Darwin Basketball Associations – will bring to the role.
"There are great times ahead," he said.
"We're a multimillion-dollar business. In the time I've been doing a takeover with Allan it's clear he has wonderful passion for the industry, and he understands the ups and downs of ownership and the importance of the totality of the sport.
"I think he's going to do an outstanding job for the association. I'm looking forward to cheering him on from the sidelines."
Indeed, Noyce can be proud of the work he did during the peak months of COVID, when his sport kept pushing on without spectators through the lockdowns in NSW.
"The efforts of the track managers and track curators during COVID was just unbelievable," he said.
"They were at the coalface. We were proud of continuing to do our stuff during COVID, but if you look underneath that it wasn't easy doing all the little things.
"To keep at it, along with making sure that the welfare of the animals and participants (was looked after – I'm proud of)."
Despite the stresses of COVID protocols and the fact that greyhound racing now attracts so much scrutiny regarding animal welfare, Noyce said it was simple as to why people in greyhound racing in NSW work so hard.
"It's about just being able to look participants in the eye and being able to say 'we've done everything we can to get these tracks as safe as we can'," he said.
"If 80 dogs come to the track we want 80 dogs to go home. So if we focus on that we're doing a good job.
"As long as you understand the rationale behind it (following animal welfare protocols), and that it's critically important. Once you accept the importance of it (then it's essential)."
Despite his extensive experience as an administrator in the NRL with the Sharks, Roosters, Tigers and the Central Coast Bears' expansion bid following time at the Australian Turf Club, Noyce said he learnt plenty of lessons navigating greyhound racing through the pandemic.
"In the COVID period, (it was about) taking a leadership role and understanding what the government was looking to do," he said.
"It was almost like you were doing things in pencil because they were changing all the time.
"We were taking great pride in understanding what are the rules, and how do they affect us.
"But away from all that, the simple priority for the welfare of the animal is making sure if 80 dogs come to the meeting, then 80 dogs go home.
"You have that as your priority and think 'how do you do that?' It's about getting new tractors – we've replaced all our lure motors – and getting new equipment.
"With your statements it's about your action underneath, and explaining it to people.
"All you do is your best, but it's the track managers and curators who are the ones at the coalface. I'm super, super proud of them."
Similar Greyhound Racing News