Our Australian greyhound racing youngsters are going great guns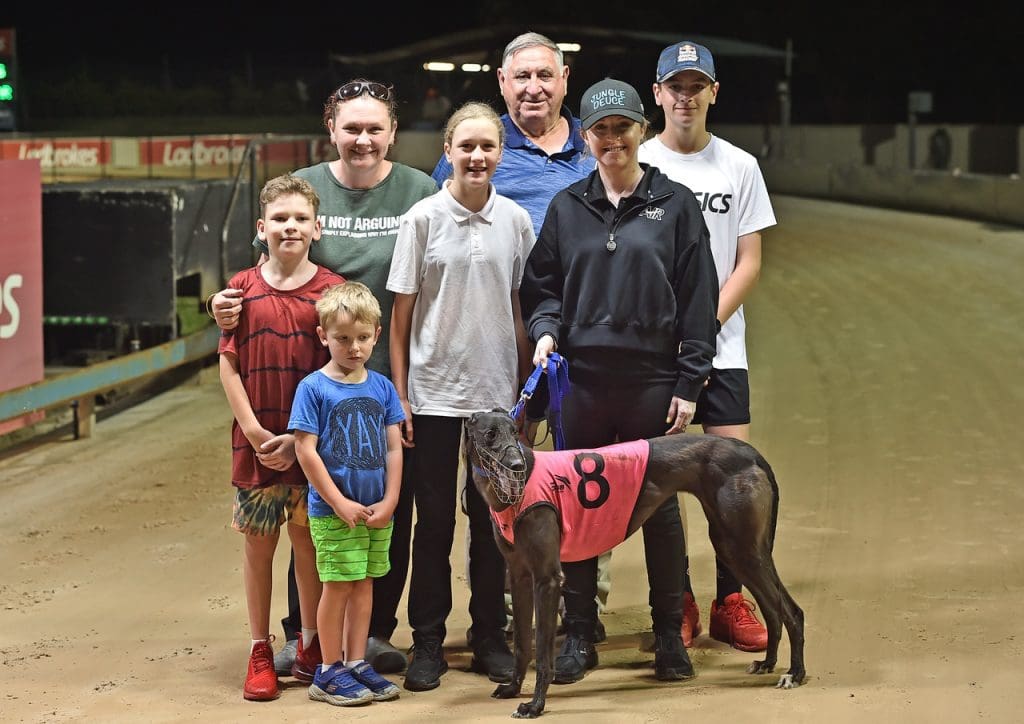 One word that springs to mind when I think about the amazing young men and women involved in our sport is fearless and let me reiterate, they're truly fearless.
A visit to the track will allow you to witness first-hand registered participants as young as 14-years old, handling and boxing greyhounds, chasing after them in the catching pen, hosing them down post-race, lifting them onto a vet table, getting photographs on the track, making speeches at presentations, speaking to the media and more. The confidence these youngsters exude makes them truly shine on our brightest stage.
History was made last year when 18-year old Kayla Cottrell became the youngest trainer to win a Group One final and her career has skyrocketed since then, with her most recent victory in the Group Two Warragul Cup.
Queensland-based trainer Jedda Cutlack is also a name becoming synonymous amongst racegoers, having also notched up her first Group victory in the Bogie Leigh Futurity back in December.
While watching runners being paraded to the boxes, pay closer attention to the handers and just how young some of them are. In a social media dominated society, young people's confidence can easily be broken through vile and unnecessary attacks by those hidden behind fake profiles; and as a greyhound racing participant, unfortunately these targets can also include our youngest and most vulnerable participants. However, their resilience must be commended as it clearly does not stop them doing what they love day in and day out.
With an array of opportunities in the world now for young people to succeed, to see their desire to become a breeder, trainer, handler or media personality reiterates how strong and appealing our sport has become to generation "Z" and the newer generation "Alpha" youngsters.
Speaking from a New South Wales perspective, Jason Mackay's daughter April has been handling winners left, right and centre since obtaining her licence. Sharee Robertson's daughter Kayla boxed a winner with her first handling duties after obtaining her licence at the ripe age of 14. Jorja-Louise Howard has a 43% winning strike rate and 76% placing rate to start 2022, and 18-year old Mackayla Clarke has not only been putting the collar and lead on her own chasers, but has now been seen regularly handling superstar performers for John and Melinda Finn's kennel.
One cannot keep up with the amount of winners being trained by young participants, with seemingly more of them taking up the opportunity to train by the day.
Trainer Jay Opertaia juggles his passion for training along with full-time work and is evidently producing a winning combination, having won with his first two starters in 2022 at Wentworth Park.
Shifting to West Australia and you'll see two very passionate handlers in Tayla and Lachie Rollings, the grandchildren of much-loved and respected trainer Margaret Hepple along with Jay Jacobsen, a young juggernaut kennel hand for Shayne Williams.
Victorian trainer Laura Barnes took up the challenge of a career change moving away from vet nursing to take out her trainers licence; and with no family or friend history of involvement in the sport – she detailed just how she built her knowledge base of the sport by asking questions and leaning on the experience of her fellow trainers to kick-start her own flourishing career as a conditioner.
On the media side of our sport, you only need to trawl through the listing of commentators that call over great chasers from start to finish, with their enthusiasm radiating across the airwaves. James Van De Maat, Matt Jackson, Dan Hibberd and Luke Marlow are just some of the outstanding talent behind the microphone.
Molly Haines, who started her media career in 2013 here on AustralianRacingGreyhound.com; is a host of the largely successful Thrill of the Chase, Greyhound Racing Victoria's free to air program. Former ARG author Kat Ernst is the leading greyhound producer for Sky Racing. Leia Ernest does an outstanding job promoting our sport in Western Australia and Jason Adams is a regular feature night analyst and guest on The Catching Pen. For anyone considering a job in the media, whether in front or behind the camera, it's evident there's no age or experience requirement with an array of pathways to pursue your passion for promoting the sport.
For any young budding breeder, owner, trainer, handler or analyst, it's evident you only need to ask questions and obtain advice from the right people to get your foot in the door. Whether you turn up on race day and offer to catch trainers dogs, ask your local track if you can volunteer or follow staff around to gain an understanding of race day operations, or reach out to someone on social media to pick their brains, there will always be someone to guide you in the right direction and that may be the opportunity of a lifetime.