Participant blames RQ for council's discrimination against greyhounds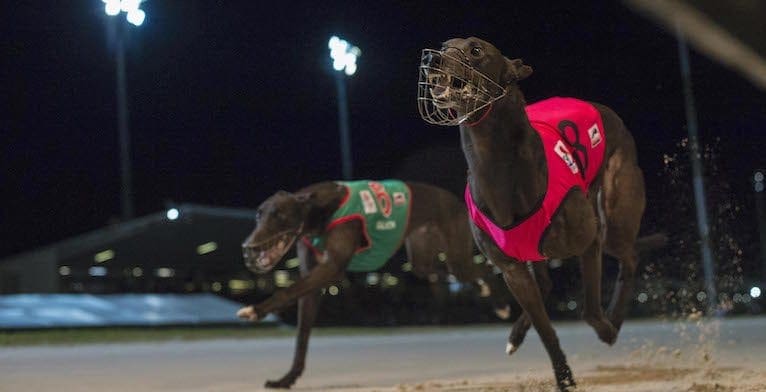 A QUEENSLAND trainer has slammed Racing Queensland for its lack of support as more and more participants feel the pinch from councils which are cracking down on the licensing of greyhounds and properties in the state.
Last month Australian Racing Greyhound reported that the Lockyer Valley Regional Council had commenced an approved selective inspection program across several areas, including the industry-dense suburb of Churchable, to identify properties were unregistered dogs were being kept.
The crackdown has the potential to drive many participants out of the sport as they face exorbitant costs to register their animals and re-classify and register their racing properties. However, Australian Racing Greyhound has now learned that the problem is wide-spread in Queensland after a Bundaberg trainer reached out during the week to vent her frustration with RQ's lack of support.
Back in 2012, Louise Cameron and Steve Bland spent $20,000 registering their 20-acre rural property for 12 race kennels and six house pets.
Since then, the couple have built an additional six kennels. The Bundaberg council then informed the couple they would have to re-apply for a larger licence on their property, however their application was recently rejected by the council, as was their appeal, meaning another $20,000 has gone down the drain.
Cameron said they now have no idea what to do with their property, with the only other way to seek property approval being a lengthy and expensive court process.
"We don't know what to do – we have to find an extra $30-50,000 for six extra kennels. That's money we don't have," Cameron told Australian Racing Greyhound.
"If we want to go further and take them to court we need to hire a sound engineer for $15,000, a town planner for $10,000 plus a lawyer which would cost another $15,000.
"We are hobby trainers. Greyhound racing is not our business – the only money we make out of our dogs is enough to feed them.
"We aren't looking to keep hundreds of dogs. We just want six extra kennels on our 20-acre property – keeping in mind we also own the 19-acre property next door too.
"If you can't have 24 dogs on a 20-acre property where can you have them?"
Cameron believes the Council are only targeting greyhound racing participants and has blamed Racing Queensland for its lacklustre approach towards the sport over the past few years.
"I think the council's attitude stems from a few years ago with the live-baiting scandal and everything that happened up here," she said.
"Racing Queensland stuffed up with that by not supporting and standing up for the good people in the industry back then.
"As a result all these councils are now running away from greyhounds, but we are good people."

Cameron says the solution to the problem is simple, but says Racing Queensland are refusing to back the greyhound racing industry, despite the sport's wagering turnover increasing by 16.4 per cent based on a year on year comparison for the six months to the end of December 2017.
"It's an easy fix – it could be done tomorrow.
"Racing Queensland just has to put pressure on the government and get them to take greyhounds off the dogs and cats registry and re-classify them under the animal keeping policy as racing stock.
"Race horses and trotters are classified this way – so why aren't we? Cows, pigs and working dogs all come under the animal keeping policy.
"But the council doesn't recognise greyhounds as a domestic dog, but they don't recognise them as a racing or working dog either.
"When we first went through this back in 2012 we went to Racing Queensland and asked them for a letter of support to go with our application and we were told that it was our problem and that we needed to deal with them ourselves.
"We went back and asked for the same thing this time and once again we were knocked back and told that individuals need to deal with their own councils.
"Racing Queensland really needs to step up."
Cameron says the situation has caused unnecessary pain and stress, with no solution in sight without Racing Queensland standing up for its participants.
"I sound crazy to people who aren't in the industry – most would say just get rid of the six extra dogs. But these are pups which I bred and raised – they are just about to race now – and they are our family.
"I might have eight of 10 black dogs but I could tell you from behind which dog they are just by the way they wag their tails.
"It's not like a business. These dogs are our everything – our kids have grown up and left home. So how could we choose six dogs to go?
"It's gotten to the stage where we are almost suicidal and what's scary is that without Racing Queensland coming on board I don't think there is a solution."
Australian Racing Greyhound contacted the Bundaberg Council for comment, however they did not respond to our requests.
We also contacted Racing Queensland and asked several questions on why RQ isn't pushing for greyhounds to be re-classified as racing stock and what support they were offering participants – be it legal, financial or emotional.
A Racing Queensland spokesperson issued the following statement.
"Racing Queensland has been providing assistance to participants, as they seek clarification from the Lockyer Valley Regional Council in relation to local laws regarding the keeping of greyhounds.
"Racing Queensland's first priority is the safety and wellbeing of participants and racing animals. Participants with any concerns regarding the governance of greyhound racing in Queensland are encouraged to raise those concerns with Racing Queensland."
More Greyhounds News