Council requirements could force QLD trainers out of industry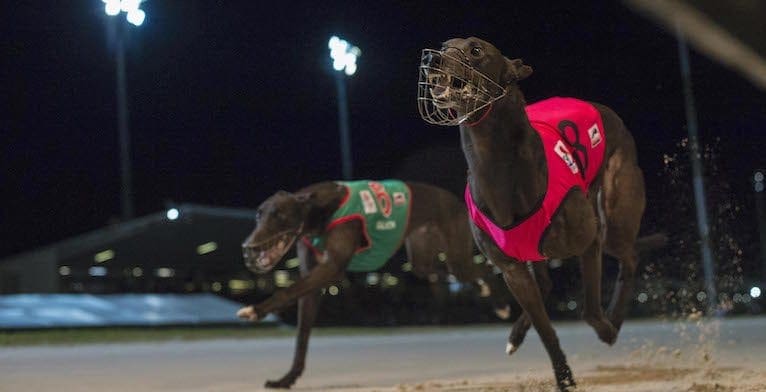 SOUTH-EAST Queensland greyhound trainers have been left fearful and confused as the Lockyer Valley Regional Council have launched a crackdown on the keeping of unregistered dogs which could force dozens of trainers out of the industry.
The Council has recently commenced an approved selective inspection program across several areas, including the industry-dense suburb of Churchable, to identify properties where unregistered dogs are being kept.
The problem facing many greyhound participants in the area is that their properties are not registered – with one trainer telling Australian Racing Greyhound it was his understanding they did not need a kennel permit through the council as Churchable has always been a designated 'greyhound area'.
Under the Animal Management (Cats and Dogs) Act 2008 the council can impose an on the spot infringement of two penalty units for each dog which is not registered with the Local Government in accordance with the act. The current value of such an infringement is $252.
For all registered kennel properties, it will cost $12 to register each dog, while those without a licence will be forced to pay a whopping $120 per dog, each year. The situation could financially cripple some participants whose properties aren't licensed as kennels as they are now faced with huge registration costs for their large scale operations.
One Churchable trainer who didn't wish to be named said he received a visit from a council worker a fortnight ago who informed him he was only allowed to keep four dogs on his property.
Because he has more than a dozen greyhounds he was given three days' notice to comply with the council's requirements. As he is considered a 'hobbyist', he was told to licence four of his dogs and then apply for an excess animals permit which is for people with five dogs up to and including 25 dogs.
The excess animals permit has a lodgement fee of $325, on top of the $120 registration fee per dog. Once the permit is granted there is an additional licence fee of $110, plus $120 for each additional greyhound on top of the original four. The participant we spoke to has 13 greyhounds in his care, meaning he has to come up with $1,990 to register his property and dogs up until the end of the financial year. In four months' time each dog will then have to have their registrations renewed at $120 each.
"It's a struggle – and it will be a struggle for the majority of people," the participant said.

"I feel absolutely blind-sided by it all. It's unfortunate it's happened just after the industry was given a glimmer of hope when our prize money levels were increased."
For those who are deemed to keep their dogs on a commercial basis they need a kennel permit approved for their property. The kennel licences are for six dogs up to and including 100 dogs, with the application fee alone being $550. A kennel permit can only be applied for once a material change of use application has been applied for and approved and additional approvals relating to the infrastructure needed in order to keep an excessive number of animals have also been sought.
Prominent trainer Steven Scott has lived in Churchable just over six months and is in the process of obtaining a kennel licence for his property, but said the new crackdown could end some of the larger kennels who do not have a council permit.
"We were told it was a dog area when we moved here so we wouldn't really need a permit, but the bloke next to us has a 100 dog licence so we decided to get one ourselves – if you get a licence you know there is no dramas," Scott said.
"I don't think too many properties out here have licences though so it's going to be a lot of money for people. It's a big hit."
Another Churchable trainer, Michael Geraghty, said the costs will be too much to bear for a lot of trainers and he fears it will force even more people out of the dog game.
"This is the last thing this industry needs – there have been more than 200 people who haven't renewed their licences over the past couple of years," he said.
"You can double that with this alone so something has to be done. To me this is the straw which will break many camels' backs.
"This will financially cripple a lot of people. There will be an exodus from the industry."
A statement from the Lockyer Valley Council stressed that it is not just greyhound trainers which are being targeted and urged participants to contact the Council to discuss their individual situations.
"Since 29 January 2018, Council is conducting its dog registration survey in the Churchable area and is preparing to commence in the Spring Creek area.
"A number of properties have been identified as housing un-registered dogs which also require approvals from Council for the keeping of more than the allowable number of dogs.
"A number of dog owners/ trainers have already been working with Council to achieve compliance with the requirements of Council and the Animal Management (Cats and Dogs) Act 2008 and Council encourages all owners/keepers/trainers of dogs to contact Council and discuss their individual concerns as soon as possible."
Australian Racing Greyhound contacted Racing Queensland for its comment on whether it planned to support participants, however they did not respond to our requests.
More Greyhounds News