QGBOTA boss says merging codes was QLD greys' biggest mistake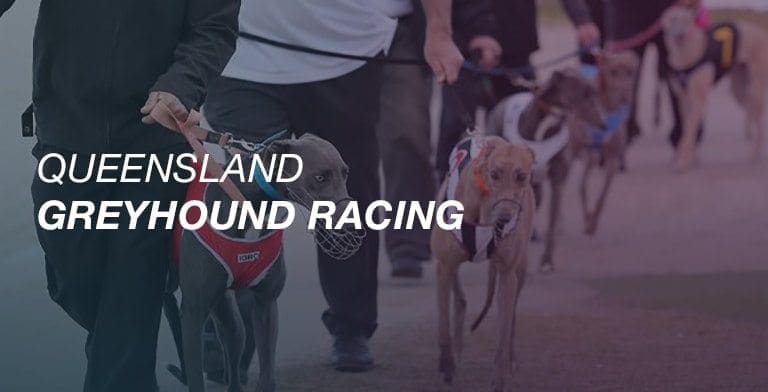 STEVE Lennon says the significant problems facing Queensland greyhound racing can all be traced back to when the code combined with the thoroughbred and harness racing industries.
The three codes merged in July 2010 with the hope that an amalgamated controlling body would be a more effective way to administer racing in the sunshine state.
The merger saw the establishment of Racing Queensland, which was later stripped of its regulatory functions – it now looks after the racing and commercial operations of the sports.
The integrity and welfare aspects of the three codes are now under the control of the Queensland Racing Integrity Commission (QRIC) – an independent statutory body which was launched in July 2016.
Lennon, who has been President of the Queensland Greyhound Breeders, Owners and Trainers Association (QGBOTA) for a year, says it was the worst mistake greyhound racing has made.
"The biggest problem Queensland has had is not losing the Gold Coast, not being without a one-turn track – it's when we signed over our assets and agreed to merge," Lennon told Australian Racing Greyhound.
"It's like an employee sitting down with two big bosses and trying to discuss something. They've got all the power and all the money and that's exactly what's happened to Queensland greyhounds.
"We've got no say in anything. We are at the beck and call of the thoroughbreds and they make sure the money goes to them."
It is undeniable greyhound racing has been struggling in Queensland for a number of years and Lennon said things didn't change in 2017.
The sport is still struggling with low prize money levels, strict regulations and now more than ever the decrease in breeding numbers is being felt. Alarmingly, between July 2016 and June 9, 2017, just 488 pups were whelped in the state.
To add to the problems for participants, greyhound racing was only given an additional $400,000 in prize money for the 2017-2018 financial year after generating $631 million in turnover.
However, the dismal amount seems almost pathetic given harness racing, which generated just under $452 million in betting turnover – a decrease of 4.3 per cent on the previous year – was granted $505,000 in additional prize money.
Although wagering turnover on greyhound racing was up 8.8 per cent in the 2016-2017 financial year, Lennon said the sport could be on a slippery slope as its problems escalate.
"Our breeding figures are in free-fall, we need people's morale back up to start breeding again," he said.
"We are getting more five and six dog fields because we simply don't have the numbers. So if the turnover drops will that give Racing Queensland an excuse to reduce things even further?
"I would like to see Racing Queensland treating the greyhounds with a bit more respect, considering we are the only code operating in the black despite what they've thrown at us.
"I'd like to see a realistic boost to prize money and we need to think of an incentive to get people breeding again."
Lennon was also critical of the Queensland Racing Integrity Commission, in particular its GAP Program.
Aside from concerns regarding its funding, Lennon said the Program is not realistic and will place additional strain on owners and trainers in 2018.

Earlier this year, Lennon spoke to Australian Racing Greyhound after it was revealed almost a quarter of the dogs surrendered to the QLD GAP program were euthanised in the 2016-2017 financial year.
He says QRIC are now trying to reduce this figure – even if that means disadvantaging participants to embellish its figures.
"They are trying to reduce euthanasia rates, which I have no problem with – I think we should all be trying to do so.
"But they are taking the GAP Program which is supposed to make it easier for [participants] to transition our dogs into retirement and now they will be cherry picking the dogs which the Program will take.
"They will refuse dogs which they believe have less chance of being re-homed. It makes the GAP figures look better. If they take in 100 less dogs but rehome all of them they still look good, but that means they will be returning dogs back to the industry and saying 'we can't help you'."
From January, greyhounds entering the GAP program will also have to pass a full veterinary check prior to being accepted into the program.
This measure is only applicable in Queensland – there is no health check in Victoria prior to entering the program and in NSW owners only need to get a health assessment if the dog is over six.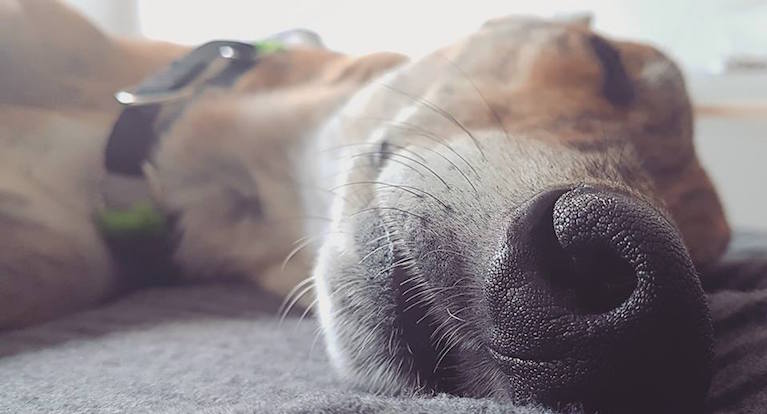 Lennon says QRIC need to be less selective with the dogs GAP takes and more informative when trying to re-home them.
"The GAP program under QRIC has set the bar too high for re-homing.
"They want to produce the perfect dog so they can say to the public 'we have a dog that will suit any family'.
"Rather than asking too much of the dogs we should be educating the new owners better on how to handle the dogs – that's what will lead to better success rates."
There are some positive signs in Queensland. In November former Racing Minister Grace Grace confirmed a new state of the art race track will be built at Yamanto to replace the current Ipswich track.
The current Albion Park track is also on the chopping block however there is still no confirmed news where the Brisbane Greyhound Club will relocate to once they move.
Of course all promises regarding tracks should be treated with trepidation given the Logan track – which was meant to replace the one-turn circuit at the Gold Coast which closed in 2009 – never eventuated.
Lennon mentioned he is looking forward to working with the new Queensland Racing Minister Stirling Hinchcliffe who picked up the gig when Premier Annastacia Palaszczuk announced her new cabinet on Monday – and says he is willing to remain optimistic ahead of the new year.
"I am cautiously optimistic that 2018 could be a better year," Lennon said.
"If the communication lines remain open it stops the rumours and innuendo. If we get some positive traction I think we can really turn things around up here.
"I am going into the New Year positive and then I will roll with the punches. I do hope the authorities can let the reigns loose a bit – if they do then Queensland greyhounds will bring in more revenue."
Similar Greyhound Racing News